Enchanting Elopement in San Sebastian, Spain

Couple: Jo and Jonathan, Colorado, USA // 31 Mar
Venue: Hotel Maria Cristina, San Sebastian, Spain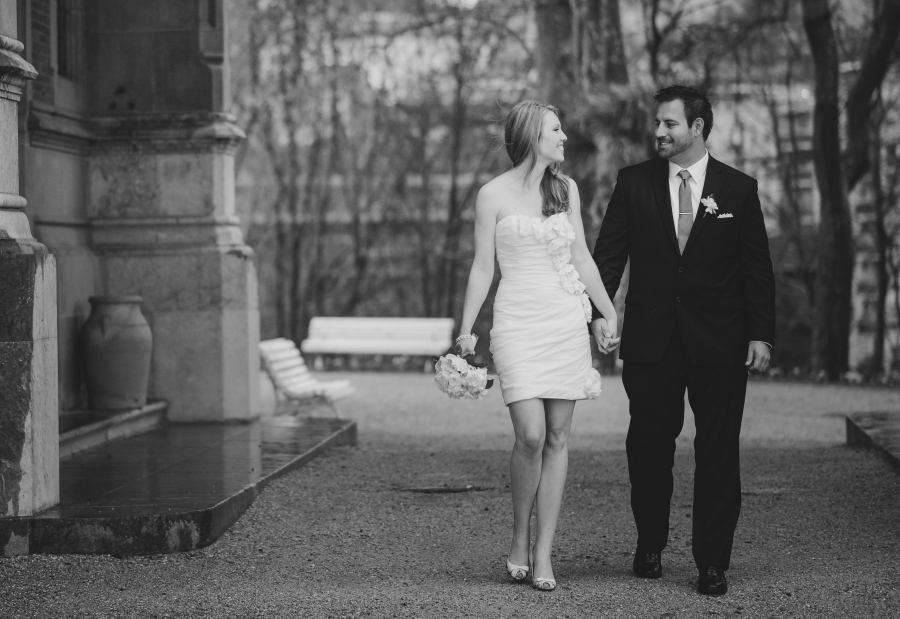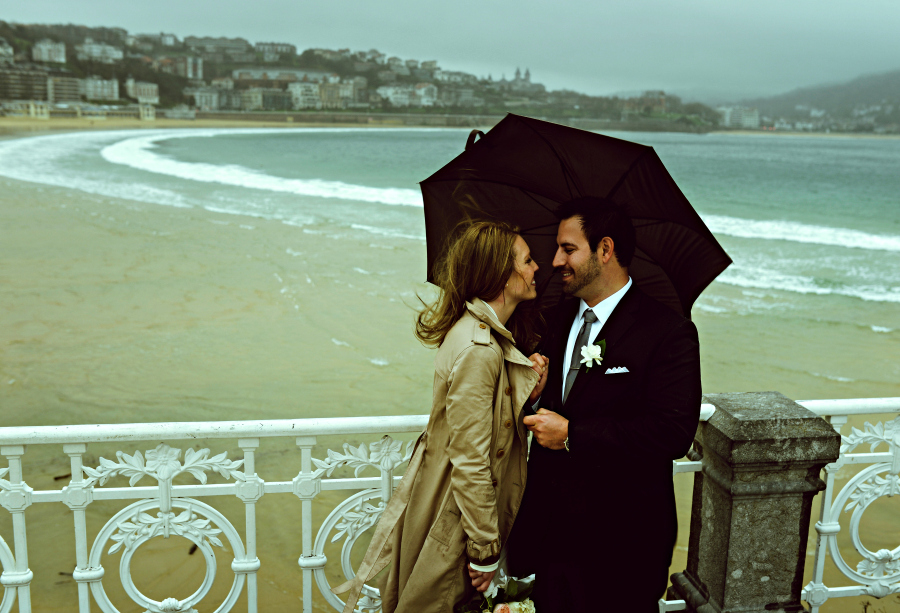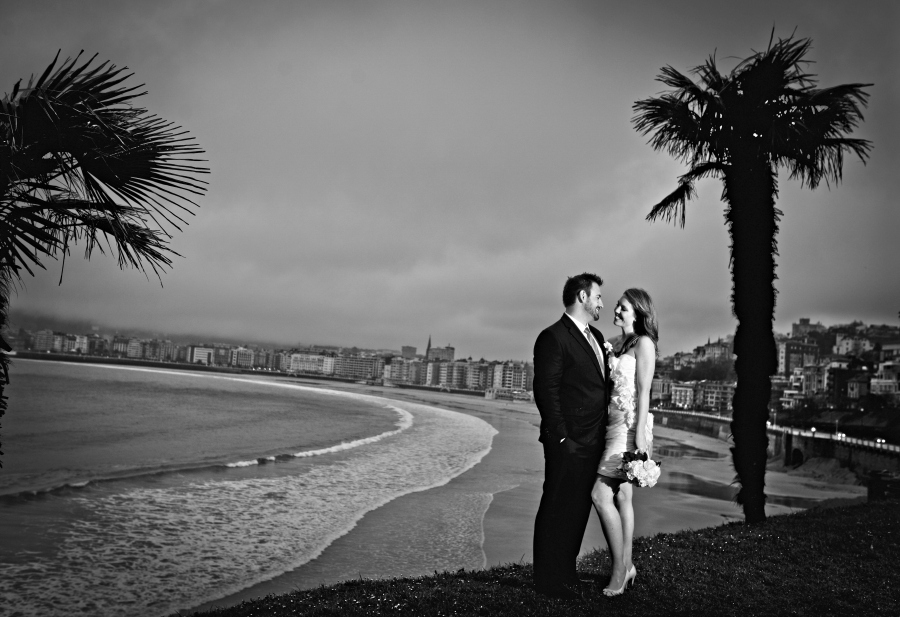 What made you decide to elope?

We eloped because we wanted to do something adventurous and exciting to celebrate getting married. Some of our very best memories over the years have been traveling together and exploring. It's definitely a bonding experience to set out into the world and navigate new cities and sights with your partner. We didn't want to spend a ton of money but we wanted something special, intimate and unique. When we told our families that we were eloping they were more excited to hear that we were getting married than how or where. We're lucky that our families have always been supportive of us (and our sometimes eccentric, unorthodox ideas!).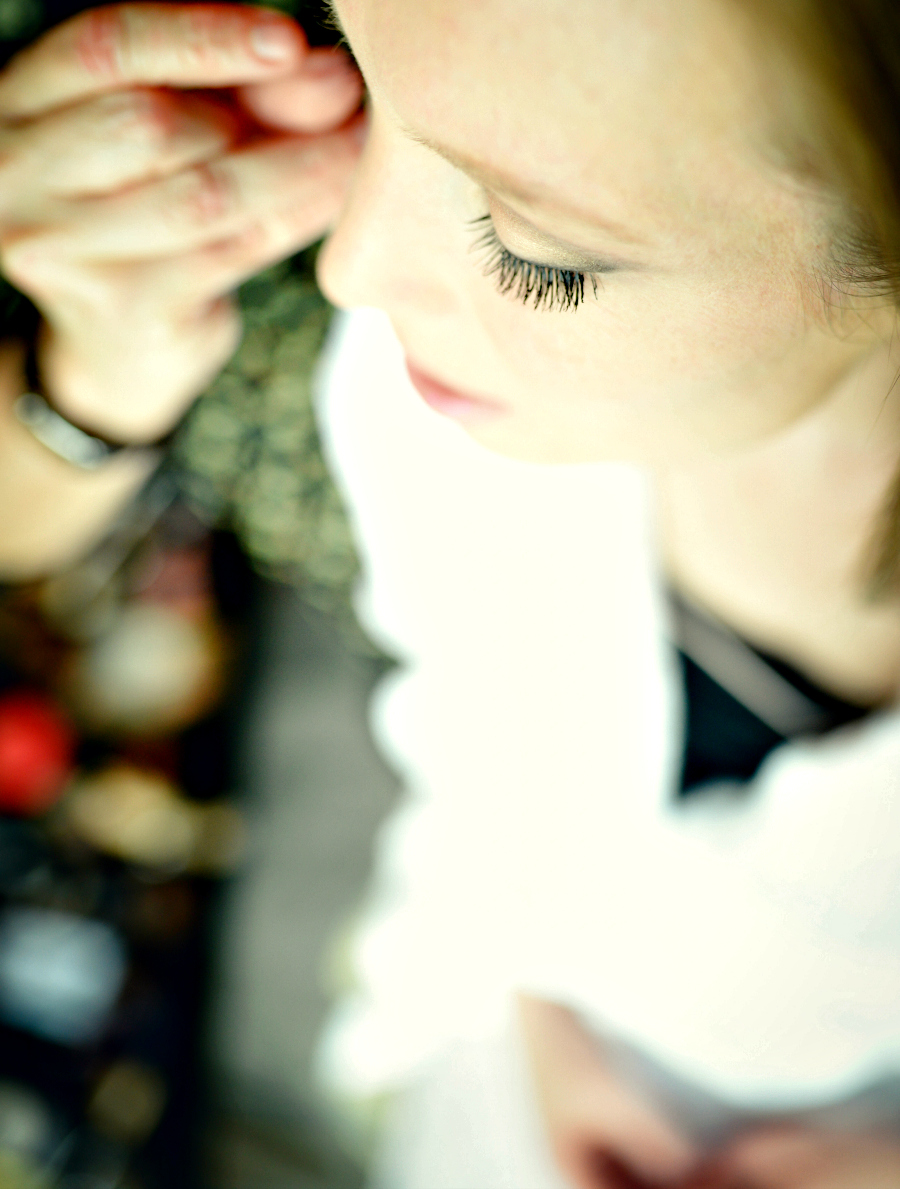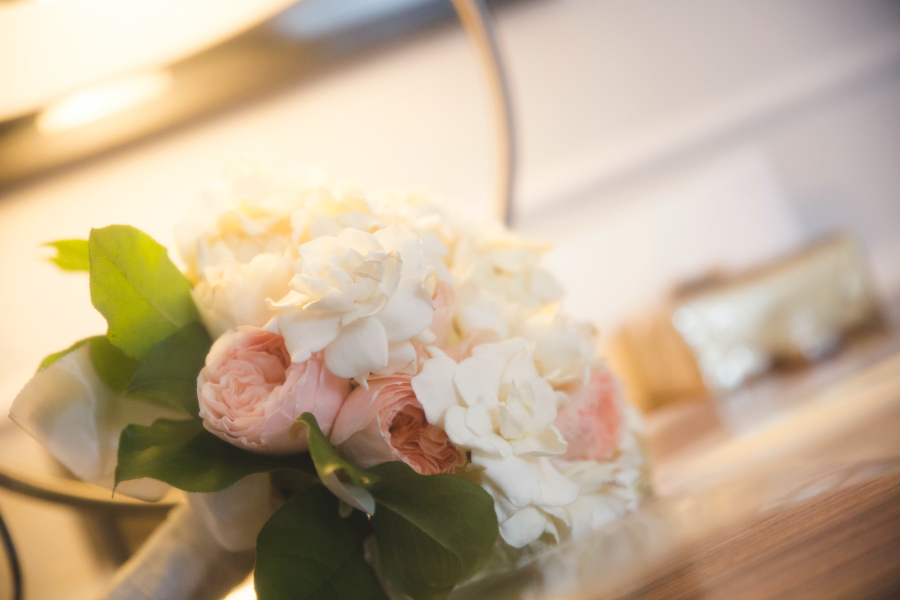 Describe your elopement planning process

We decided several years before we actually got married that we wanted to elope, but we didn't actually start planning anything specific until about two months prior (how's that for procrastination!). It was tough to decide on a destination because there are so many places we want to go together. A few key pieces were a given from the get go though, like the date and the climate. We knew that we wanted to get married on our anniversary in March and I wanted to wear a short dress for ease of packing, which meant cold weather destinations were out.
Comparing options (usually over beer and pizza) was so fun, it felt like choosing a prize on a gameshow: one amazing blow-out vacation behind door number one, and another once in a lifetime trip behind door number two. After much deliberation we narrowed our long list of locations down to two candidates- one city and one island. Both elopement weddings would have been incredible so ultimately we based our decision on what we wanted to do with the rest of the trip- relax on a beach or runaround exploring and sightseeing? Our favorite trips tend to be the latter.
After we selected our spot, we set out to nail down the details. The accommodations were the easiest part because we'd been stockpiling hotel reward points with our credit card. We contacted the Hotel Maria Cristina to ask about a local celebrant and they put us in touch with Leire, of 20 Eventos, who was amazing! She recommended other vendors and helped us pull together the services and reservations we wanted. Our best decision was working with her and our photographer Oier Aso, who was super laid-back and (as you can see here) extraordinarily talented!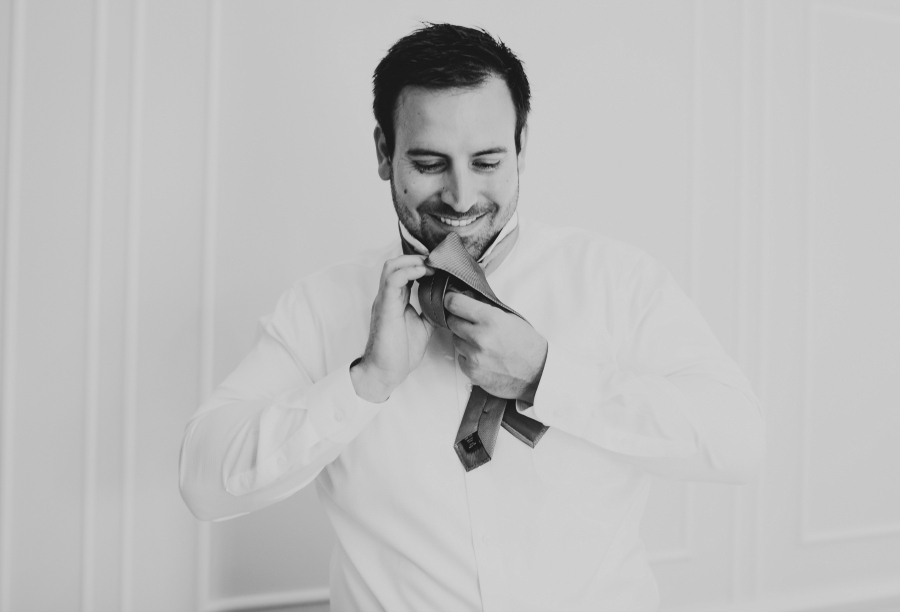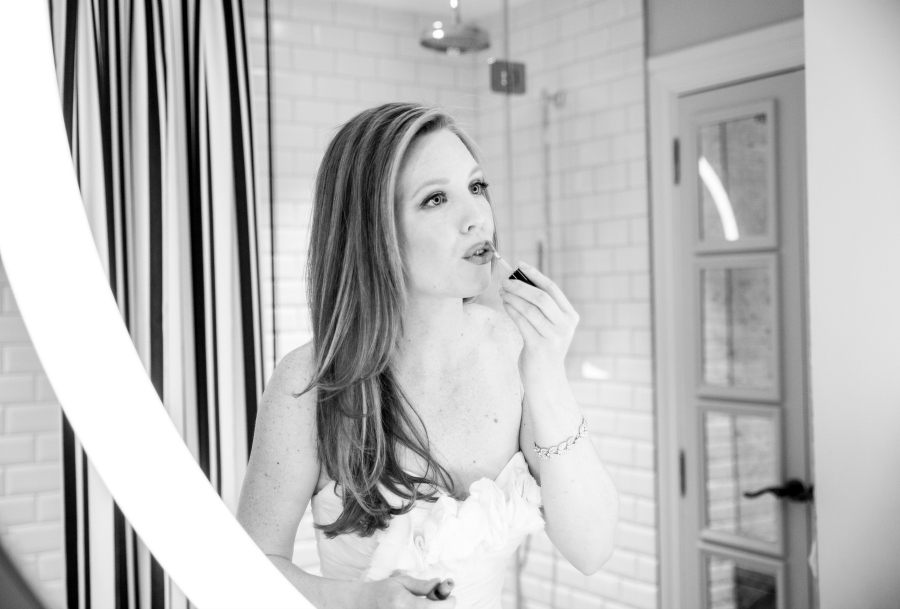 Where in the world did you elope?

We eloped to San Sebastian, which is a dreamy seaside town in Spain's Basque country. The city's known for its picturesque scenery, including the stunning turquoise coastline of La Concha beach. It also has quite an enchanting old town area with lots of art deco architecture and cobbled streets. San Sebastian's also known for its world renowned cuisine (more Michelin stars per capita here than almost anywhere in the world), so we knew the trip wouldn't be lacking in indulgence. Our ceremony took place on our suite terrace at the chic Maria Cristina hotel. The terrace overlooked the crashing waves of the Urumea River- it was incredibly romantic!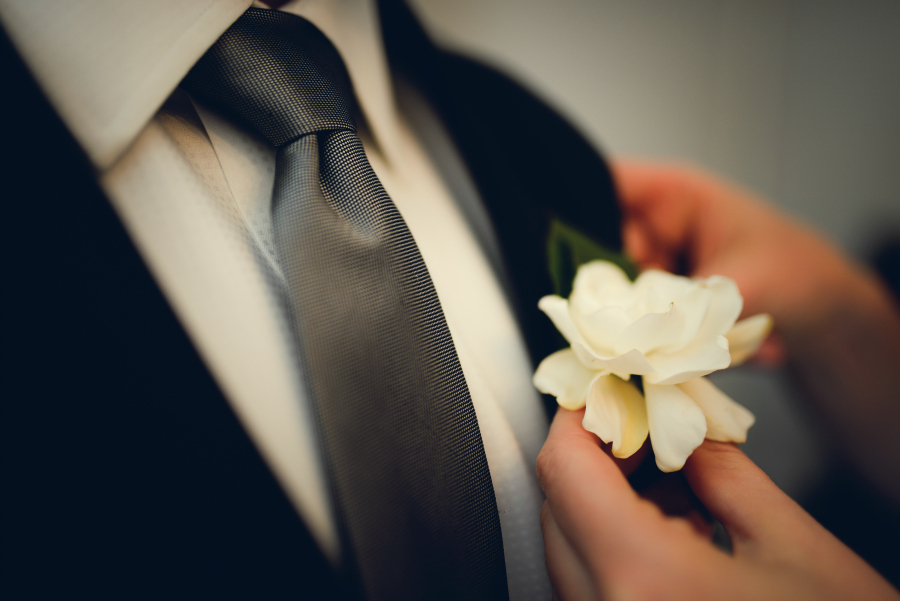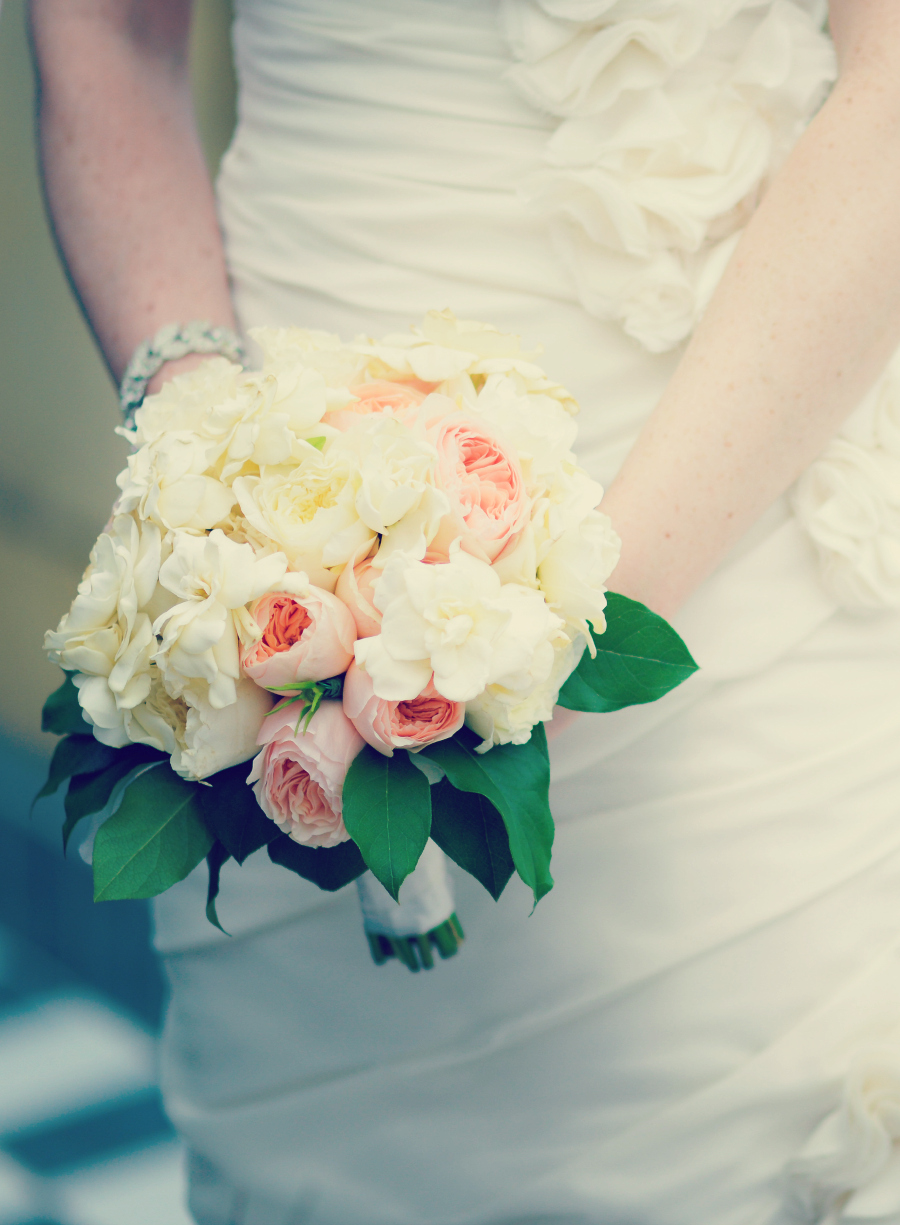 Recap your big day for the EA audience…

Our wedding day began with his and her spa treatments, followed by a long lunch at La Perla (formally frequented by the queen herself), and a view the Bay of Biscay. We picked up two bottles of French champagne on our way back to our suite where we got ready for the wedding. Before the ceremony we exchanged wedding gifts, I gave my husband collar stays engraved in Basque and he gave me my grandma's antique watch which he had restored.
I had my make-up done professionally but opted to do my own hair (I wanted to look like myself in our photos). I wore an elopement-friendly, short, Melissa Sweet dress and I carried a bouquet of gardenias and blush roses. We said our vows on our balcony in the company of our officiant, Liere Ibanez, and our photographer, Oier Aso, to an acoustic version of "In My Life" by the Beatles. After the ceremony, we toured around San Sebastian for a photoshoot in the rain. We ended the evening with a seven-course Michelin star wedding dinner at Kokotxa in old town. It was the perfect wedding for us and entirely surreal at the same time.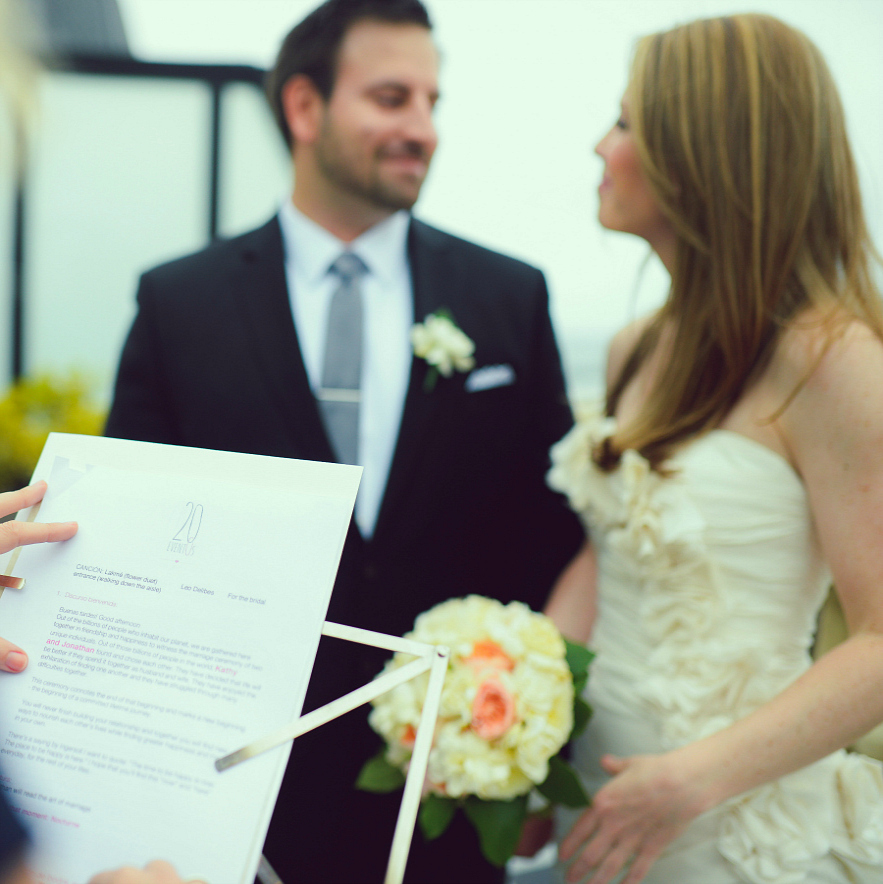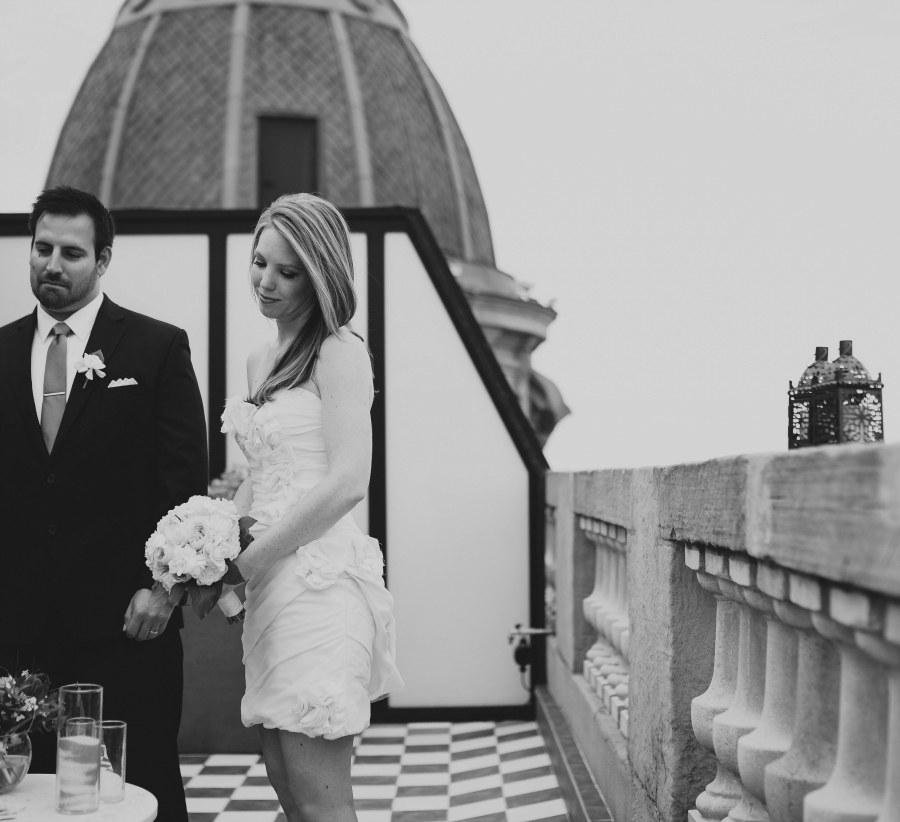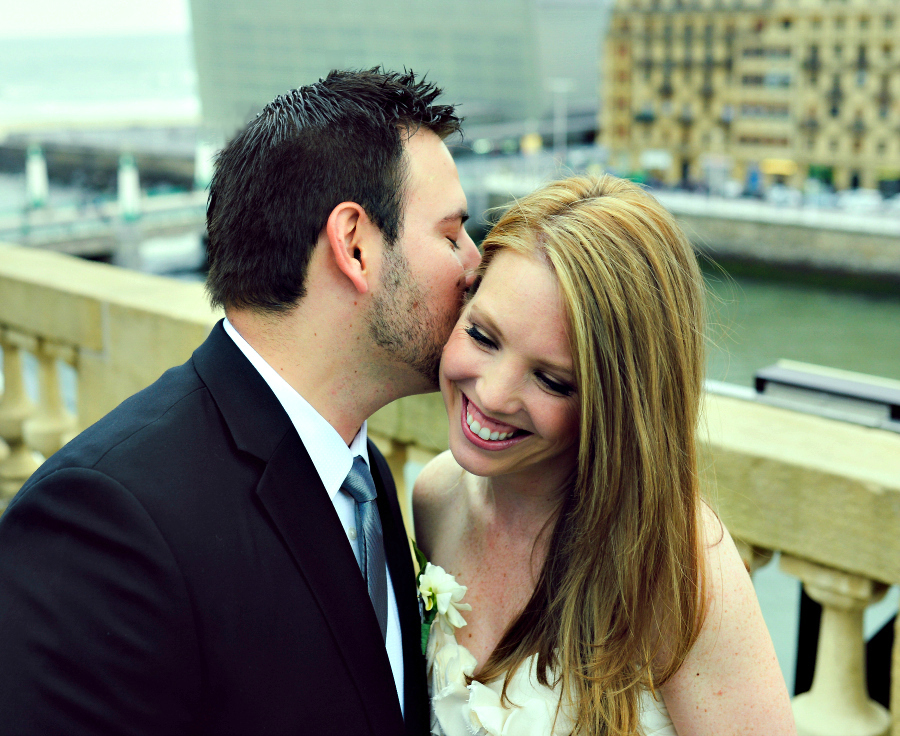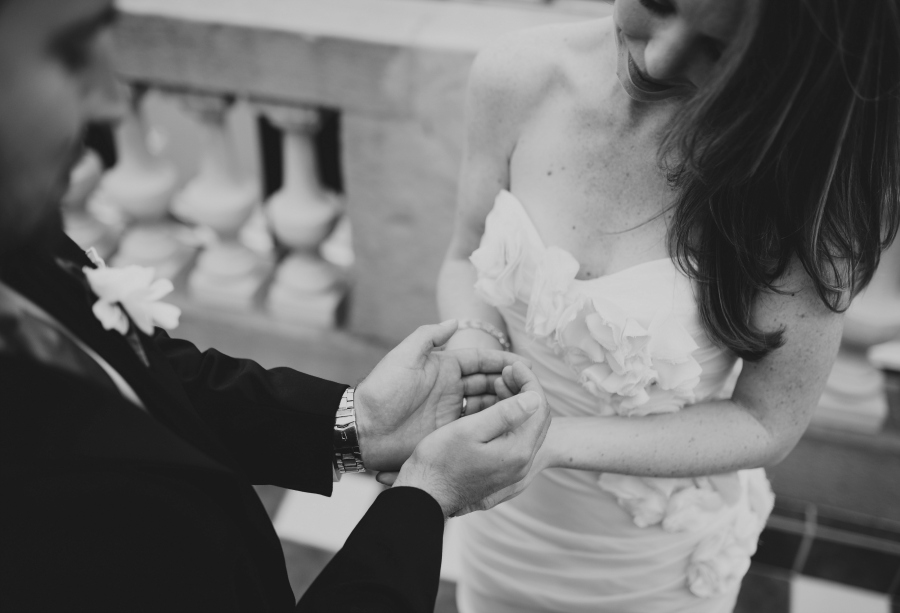 What unique or personal elements did you include?

I love jewelry that has history. My engagement ring includes a family diamond that goes back four generations of Jos on my mom's side, and the first diamond that my husband gave me 12 years ago. For my wedding, I wore my grandma's vintage pave bracelet (my old). We were also fortunate enough to be gifted with, and exchange, my husband's parents' original wedding bands. We engraved the rings with a cute phrase we've been saying to each other since we moved in together way back when. I found my dress at my friend's bridal store so that was also really special. I planned to "borrow" the heels that I wore by giving them back to her after the wedding but they ended up in the trash after I ran around in the rain- oops. I had a really beautiful taupe and blue garter that is now one of my favorite keepsakes from our I-dos (that covered my new and blue).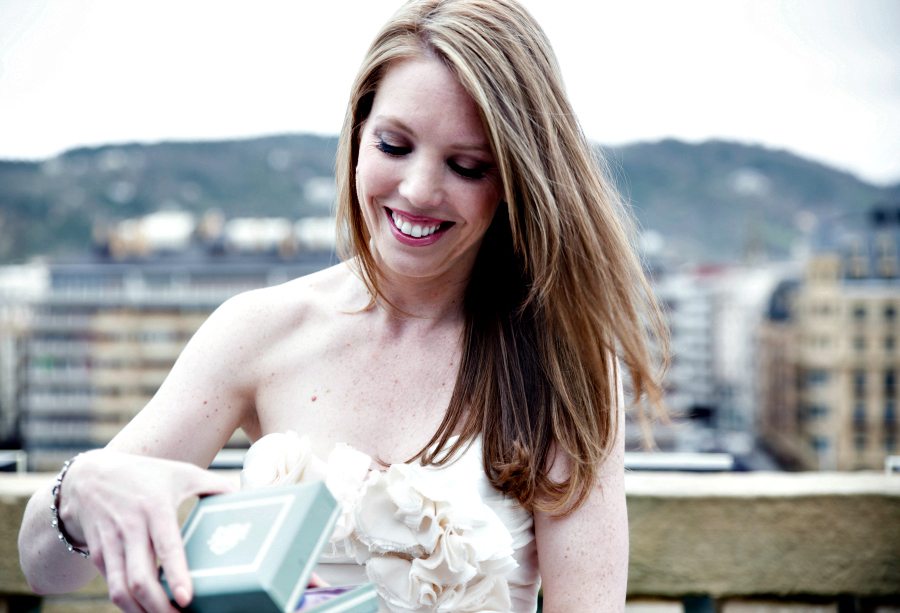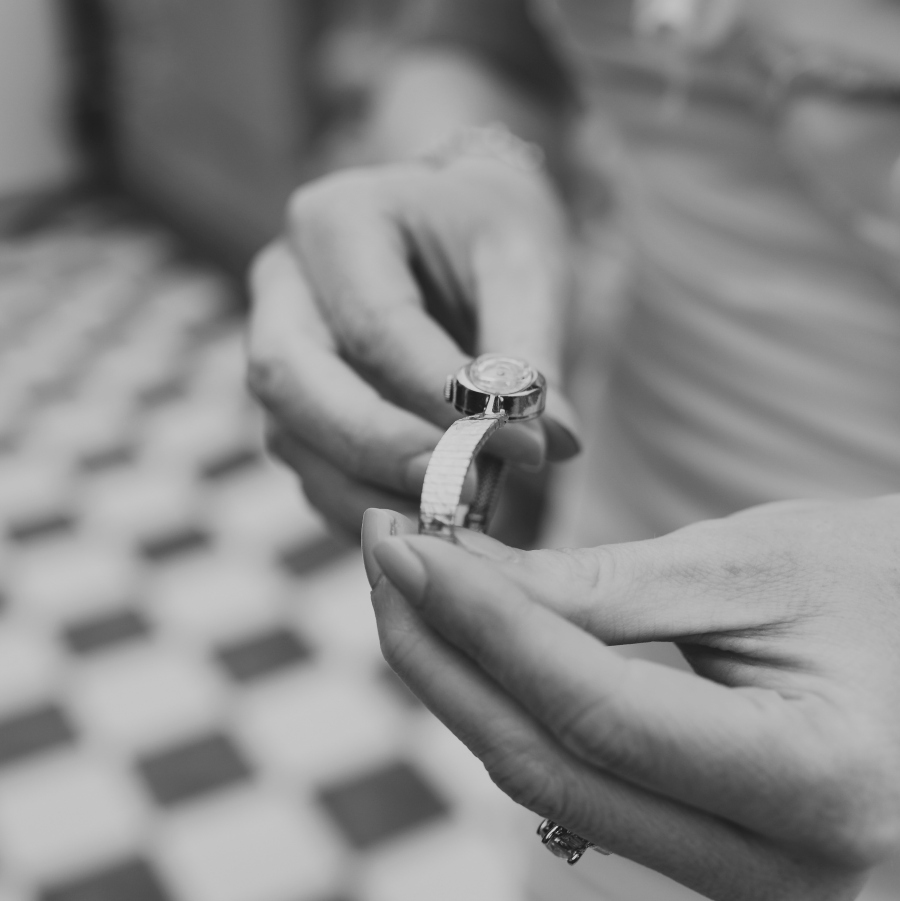 What was the best part of eloping? What was the hardest part?

I loved everything about our international elopement! It was definitely the most exciting, luxurious and memorable trip we've ever taken. The hardest part was probably figuring out where to start with planning because there wasn't any how-to guide for a destination elopement. It was also tricky figuring out how and what to pack for an overseas wedding. Initially I was bummed out when it started to rain after our ceremony, but our photos in the rain actually turned out really beautiful (and it's good luck, right?). The whole thing was uber-romantic and unforgettable.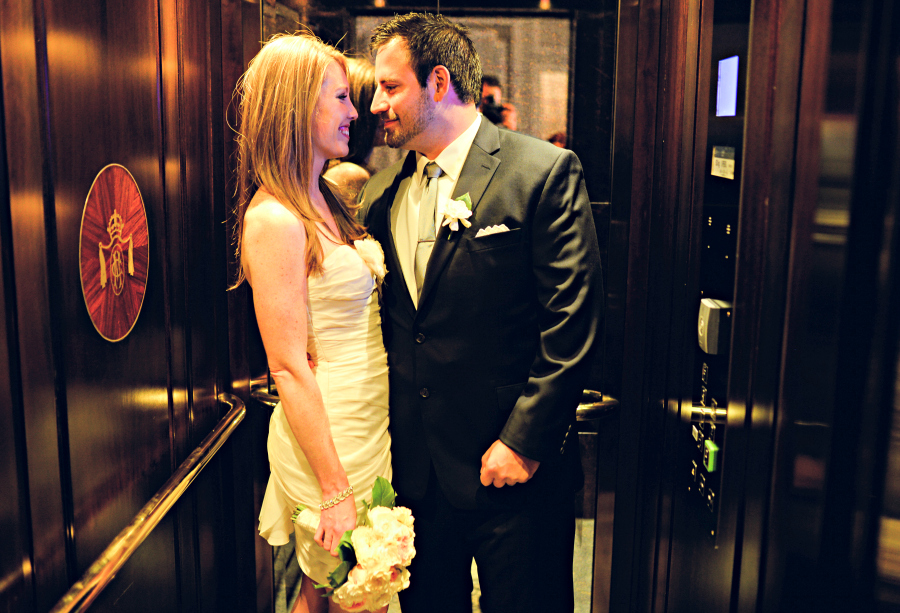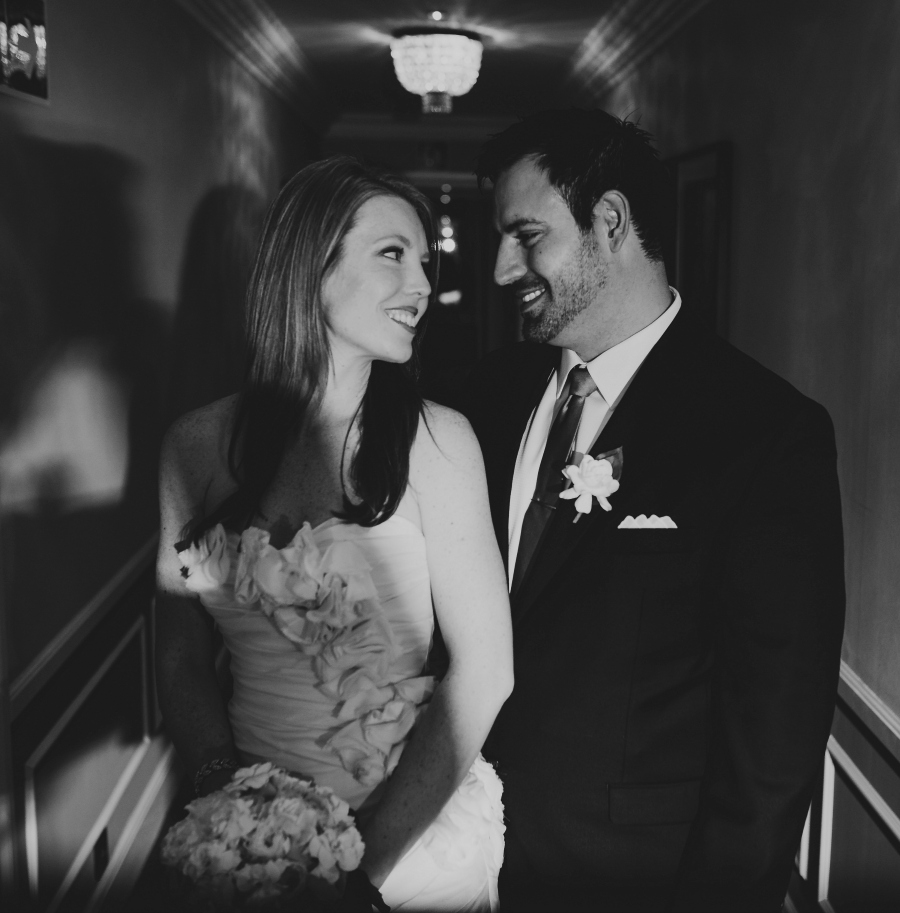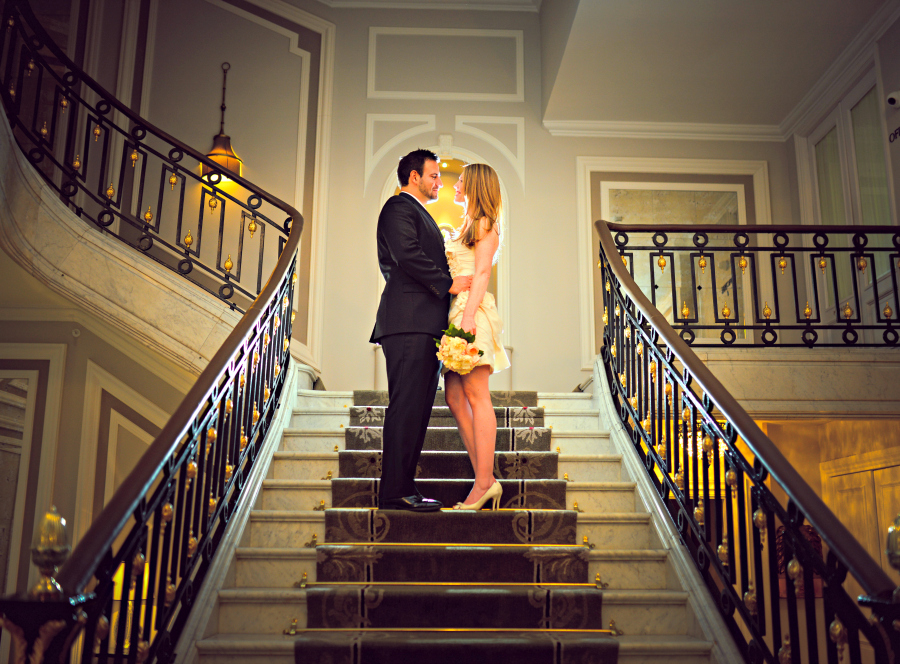 Did you have a honeymoon or include a honeymoon stop?

The day after our wedding we slept in, enjoyed breakfast in bed and later hoped a train to Paris! Everyone was wishing us well and congratulating us because I had my bouquet with me. The Westin Paris Vendôme upgraded us to a suite with a striking view of the Eiffel Tower. They also left a lovely welcome note with a chilled bottle of champagne and macarons in our room. If my spectacular Spanish wedding didn't feel surreal enough, being newlyweds in Paris was absolutely dreamlike. Crepes and croissants on the Champs-Élysées, a love-lock on Pont des Arts bridge (yep, we were those people)- l'amour!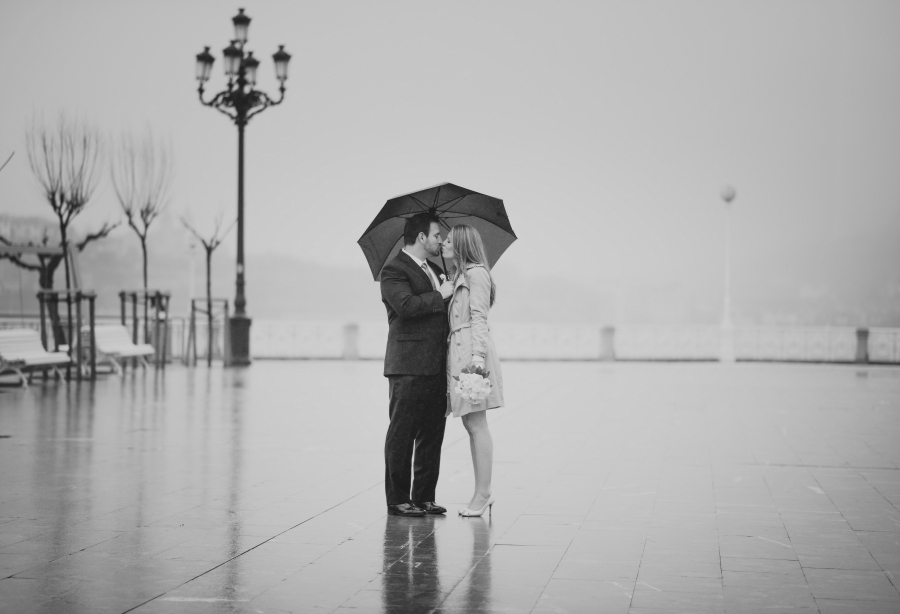 What was the approximate cost of your elopement and what did that include?

Our elopement trip was ten days long and included travel between four cities in three countries. We used credit card rewards points for all but one of our accommodations and were gifted miles for one leg of our international flight (thanks sis). We also received a really nice DSLR camera that we would have otherwise bought for the trip (thanks other sis). So, including attire, rings, make-up, flowers, dinner, celebrant, photography, and travel we spent about $5,000.00 on our elopement wedding trip. It was fun indulging ourselves in luxuries and splurging on extravagances we normally wouldn't (and not feeling guilty at all because we still saved ourselves mucho money compared to having a big wedding).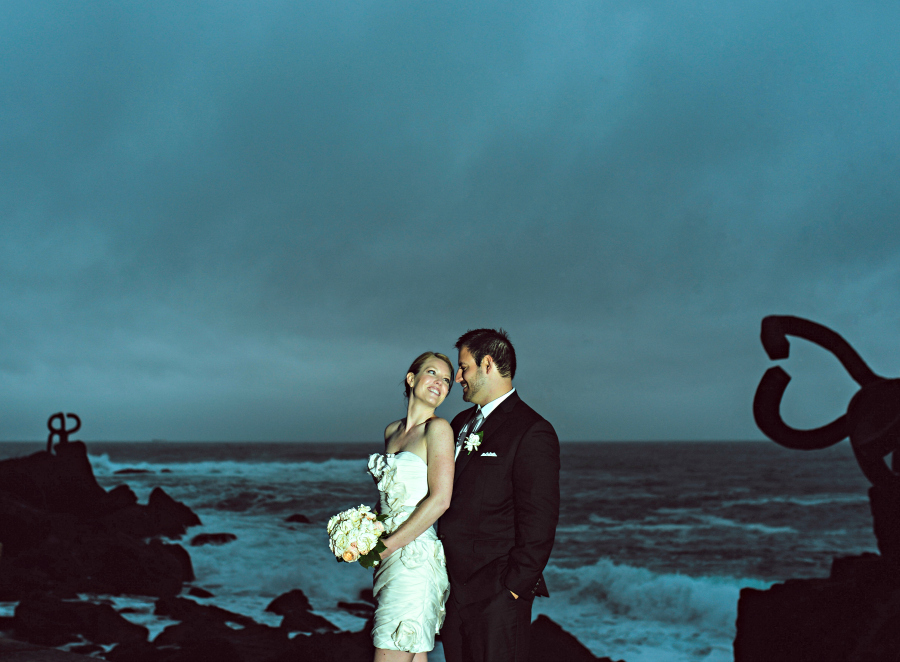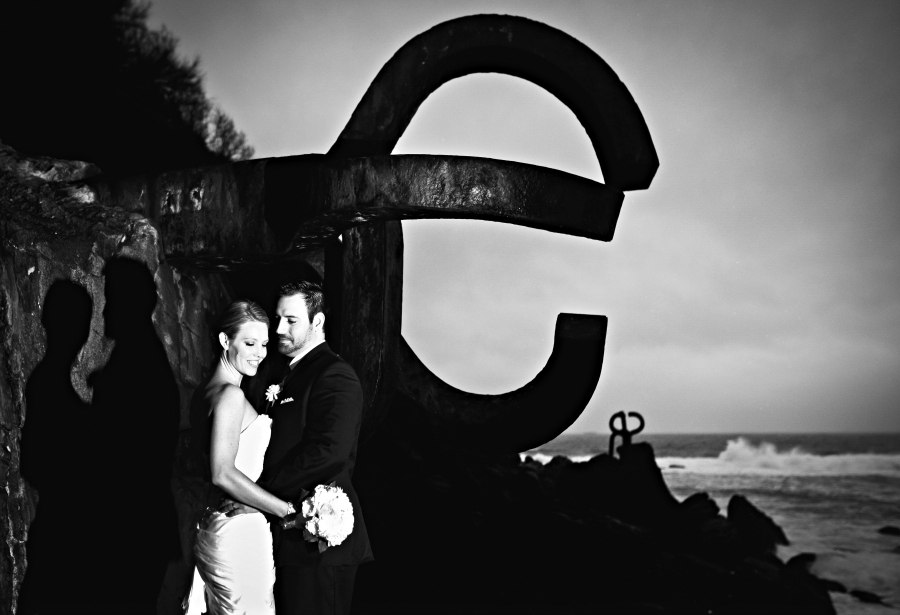 How did you share your news? Did you host a post-elopement party?

We told our immediate family before we eloped because we didn't want there to be any hard feelings. We wanted to keep one element of surprise to ourselves so we didn't disclose where we were going on our trip or the location of our wedding until we got home. We also ended up telling my aunt because she was planning a wedding around the same time as our anniversary and we didn't want to miss it. When we returned from our trip, we sent out elopement announcements with some of our wedding pictures to all of our friends and family. I used personalized address labels, stamps and seals to include a few photos of our rings and my bouquet. Our families arranged a wedding celebration dinner complete with family photos and topped off with a gorgeous wedding cake and champagne. To our total surprise, each of our immediate family members made really heartfelt and memorable speeches, it was really special!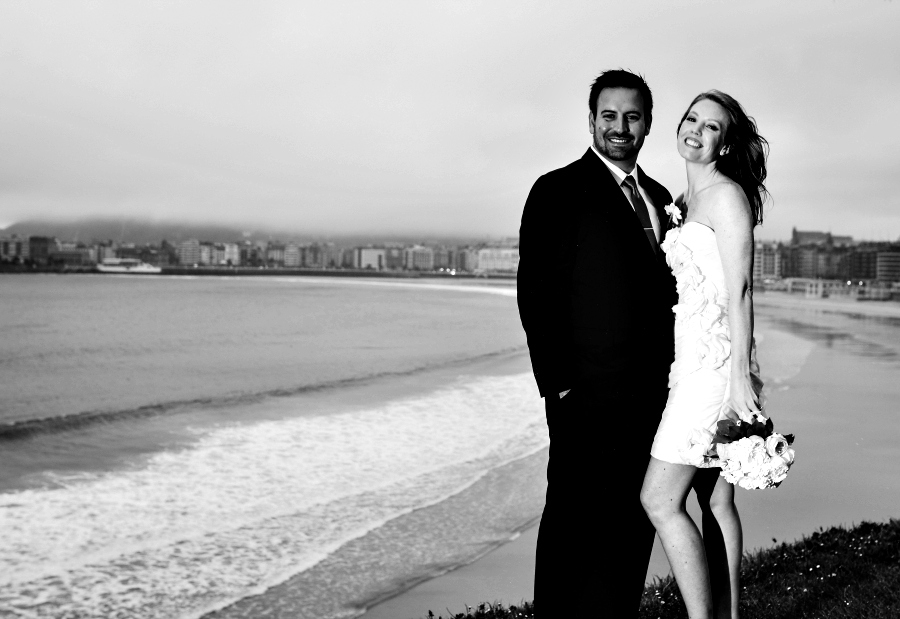 What advice do you have for couples who are considering an elopement?

Go for it, you only live once! You're going to have the time of your life and spend far less money and time planning. Explore all your options and travel somewhere you've always dreamed of going or someplace special and unique to you. If ever there's an occasion to spoil yourself and do something spectacular, this is it. Spend money on a great photographer, it's so worth it to have amazing photos to capture your special day. Also, it's a good idea to make clear payment arrangements up front with your vendors. We figured we'd use our credit card to pay for some of our services but that's an assumption we should have checked-out ahead of time. We've never had any regrets about our elopement, only wonderful memories of our adventure and intimate wedding. I can't think of a better way to begin a marriage!