Elope to Ocho Rios


Ocho Rios

Location- Jamaica, Caribbean
Feature- Island, Beach
Legal Ease- Piece of Cake
Ambiance and Essence:

Laidback, carefree, captivating, romantic and relaxed resort town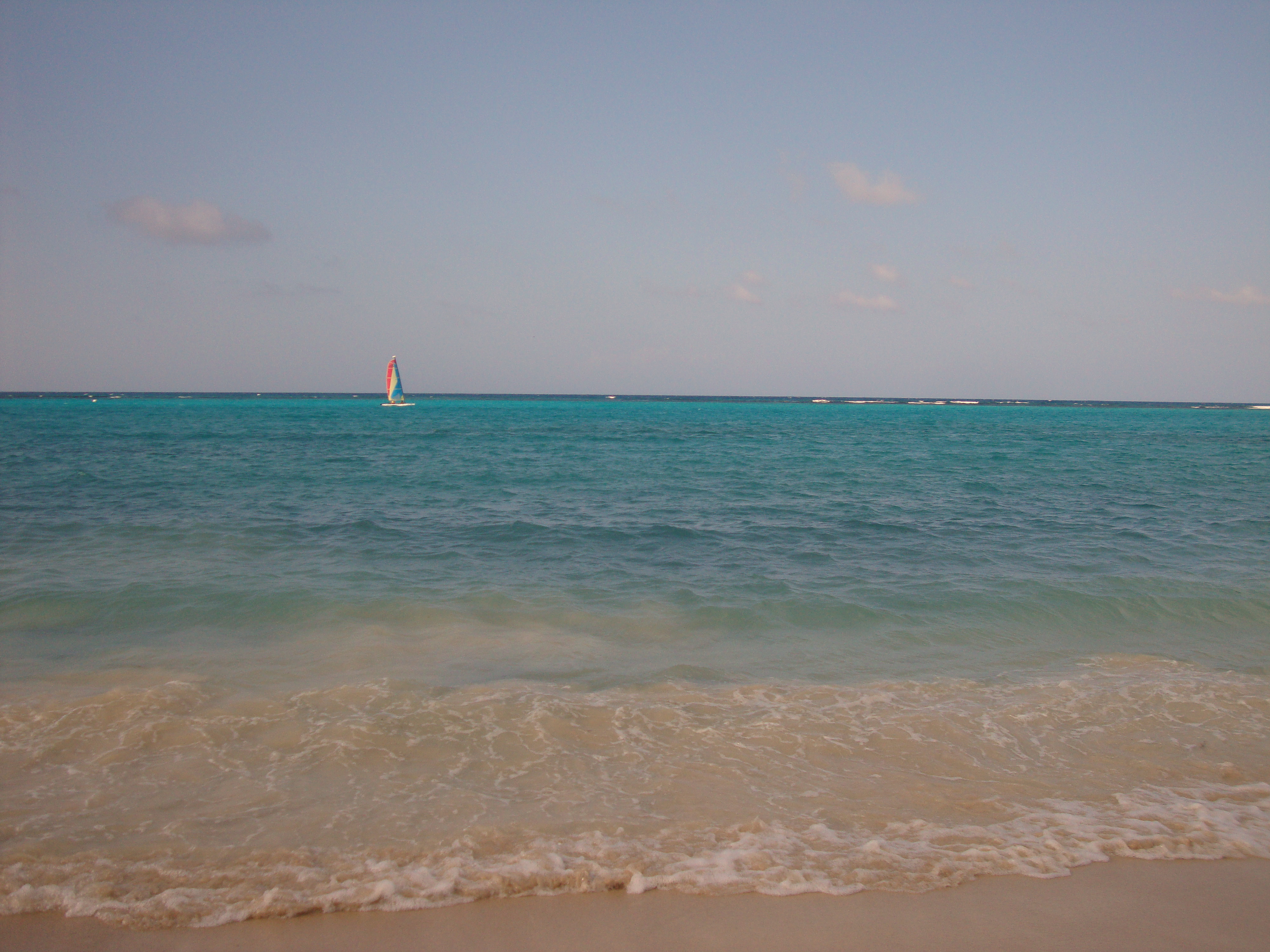 Why Ocho Rios:

From the moment you step off the plane to your last pina colada, you're on island time in Ocho Rios. Everything is a little more leisurely, and a lot more laidback here. Whether you dream of taking a dip in the breathtaking Blue Hole, daring the 180 foot hike up Dunn's River Falls, or whiling away your day in a hammock with an umbrella in your drink, it's irie mon. Once a sleepy fishing village, Ocho Rios has evolved into a slice of tranquility for travelers and a center of Caribbean culture. If you're searching for an elopement in an idyllic island setting followed by a heavenly honeymoon, look no farther than the city of eight rivers. Radiating natural beauty with its sun-soaked shores, secret coves, famous waterfalls, lush lagoons, and misty Blue Mountains; there's certainly no shortage of choice wedding ceremony sites here. Tie the knot with your toes in the sand or in the botanical gardens of Fern Gully (seriously, it's a real place). If you can dream it, it's possible in Ochi. You can even say I-do in the sky at Mystic Mountain. A wedding package for the adventurous allows you to fly through the treetops on the Sky Explorer chair lift: photographs, witnesses and a once in a lifetime experience included.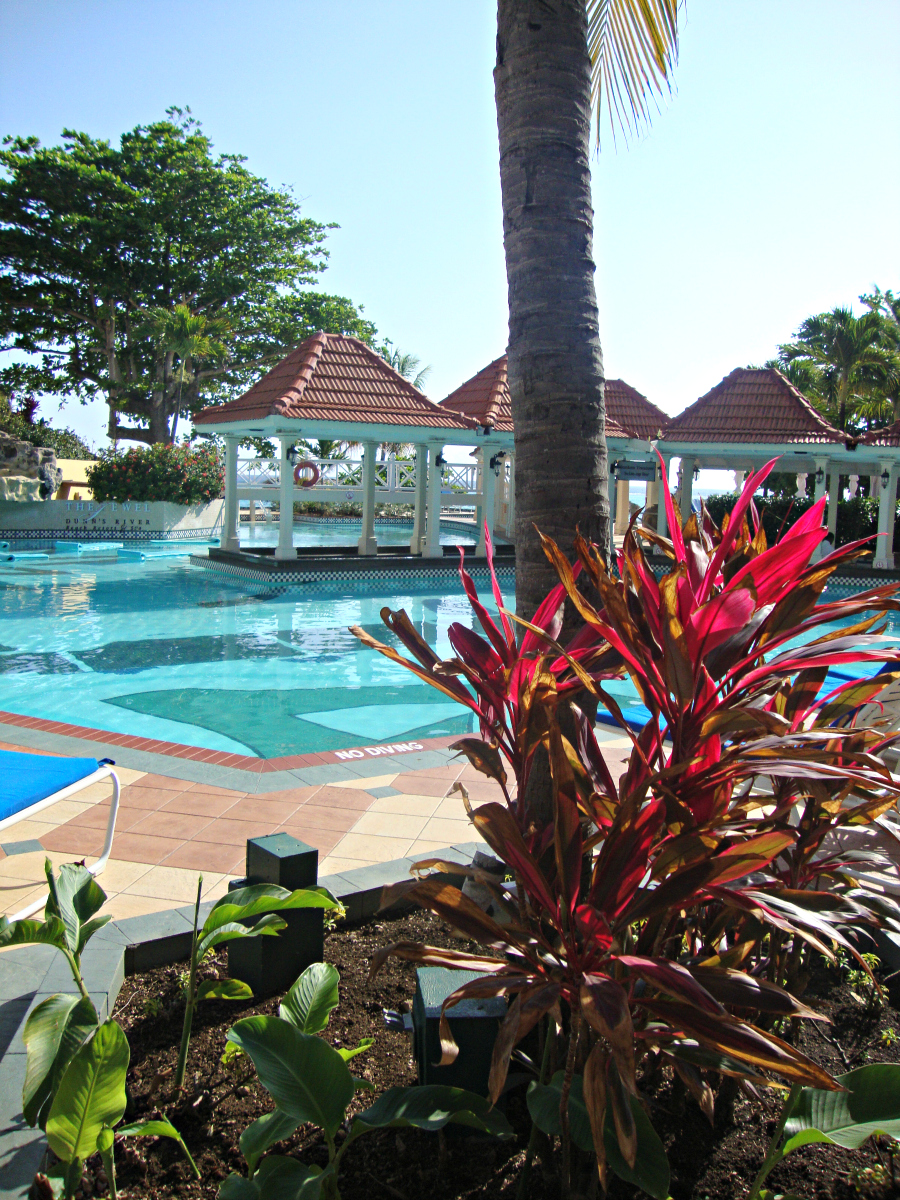 If you need any further convincing, consider that getting married in Ocho Rios is also surprisingly easy, affordable and accessible. Jamaica is the largest English speaking country in the Caribbean and only a quick two-hour flight from Miami. Due in no small part to ease, the city is also a variable smorgasbord of wedding packages offered in every shape, style and size. Summer wedding? Winter wedding? The weather in Ocho Rios is as warm and welcoming as the people. Whether January or July, it's almost certainly a day at the beach here with the average temperature only fluctuating from 79-88 degrees Fahrenheit. Spectacular scenery, relaxing vibe, reggae rhythms, Rasta and Red Stripe– I think I've made my point. As the island's tourism slogan states; "Once You Go, You Know", and for those who've been, they know Jamrock is paradise found. Are you ready for Jamaican sunsets and jerk chicken? Read our full Travel Guide to Ocho Rios.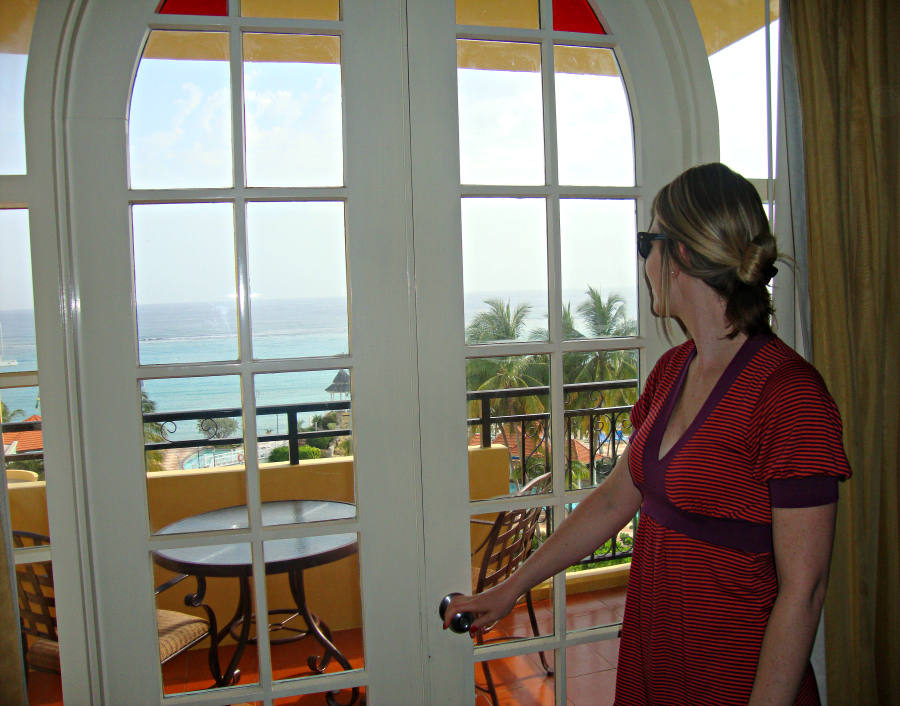 Get Married in Ocho Rios, Piece of Cake
LEGAL WEDDING:
It's not difficult to get legally married in Ocho Rios, but you will need to start your planning in advance and arrive on the island a few days early. Foreigners can be married 24 hours after landing in Jamaica, provided that a prior application for a marriage license has been made. Any wedding planner or officiant of your choosing can assist you with the requirements for a marriage license. Owing to the sheer ease and appeal, wedding packages abound in Ocho Rios. Most of the all-inclusive resorts have a wedding coordinator on staff, and any boutique hotel will be able to make a referral. Wedding packages vary in price and scale but often include the processing your of paperwork, an officiant, witnesses, a bouquet and boutonniere, a ceremony site, a photographer, and a small cake with a champagne toast. The Jamaican Registrar's General Department even offers their own private ceremony package in which they will file the appropriate paperwork, provide a site, an officiant, and your marriage certificate within three days of your wedding.
If you decide to forgo a pre-planned package and make the arrangements yourself, you will need to contact the Ministry of Justice about a month before your anticipated arrival to initiate an application for your marriage license. Expect to pay 4,000 JA, or about $80 dollars US depending on the current exchange rate. The Jamaican Ministry of Justice can be reached by phone: 1-876-906-4923, or via email: customerservice@moj.gov.jm. They will inform you of the documents required to supplement your application, typically those noted below.
The following documents are required by the Minister of Justice Office to begin the process for a legal wedding in Ocho Rios:
Passports or Drivers Licenses for photo identification

Certified copy of birth certificates
*In the case of a previous marriage a certified copy of the death certificate of the deceased spouse or a certified copy of the final divorce decree is also required
Note that any documents not issued in English must be translated by an Official Translator, certified by the Ministry of Foreign Affairs of the country of residence and by the nearest Jamaican Mission or Honorary Consulate. For more details about obtaining a marriage license in Ocho Rios visit Jamaica's Ministry of Justice's Marriage License page.  
You will need to have two witnesses present at your ceremony, you can invite your own or your hotel or wedding package can provide them if needed. For an elopement without any guests, think photographer and celebrant. There are non-denominational Marriage Officers who can officiate your wedding at their office or in a location you've selected. The fee for a Marriage Officer can range from $50-250 US dollars. You can consult the detailed Registrar General's Department list of Marriage Officers throughout the island or contact them by phone at 1-876-619-1260 ext 62347, or by email information@rgd.gov.jm. You can get more detailed information about the legal process and paperwork on your nation-state's embassy website for Jamaica.
Your ceremony will be conducted in English and your Marriage Certificate will be issued in English. The Marriage Certificate is proof that the marriage has taken place and is issued after your wedding by the Registrar General's Department. You will need to apply for your Marriage Certificate by visiting the Registrar General's Department's online forms page or by contacting them at 1- 876-749-0550.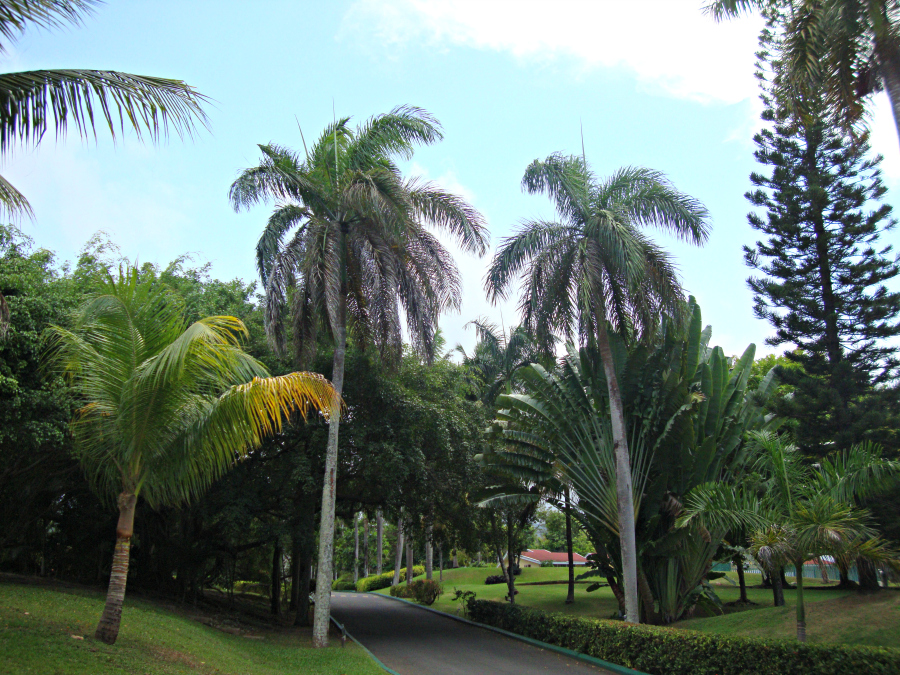 SYMBOLIC WEDDING:
With the relative ease of legal marriage in Ocho Rios, a symbolic ceremony is not typically preferred but can certainly be arranged. If you decide you'd rather complete your paperwork at home, you can still hire a celebrant or purchase any of the various wedding packages, but your ceremony will not be considered legally binding.
SAME SEX WEDDING:
It is not currently possible to hold a same sex wedding in Ocho Rios, same sex marriage is currently illegal in Jamaica.
PLEASE NOTE: Marriage license requirements frequently change. The information above is intended as guidance only and should not be regarded as legal counsel. You are encouraged to verify all processes and procedures with the embassy for the country in which you plan to marry before making any wedding or travel plans.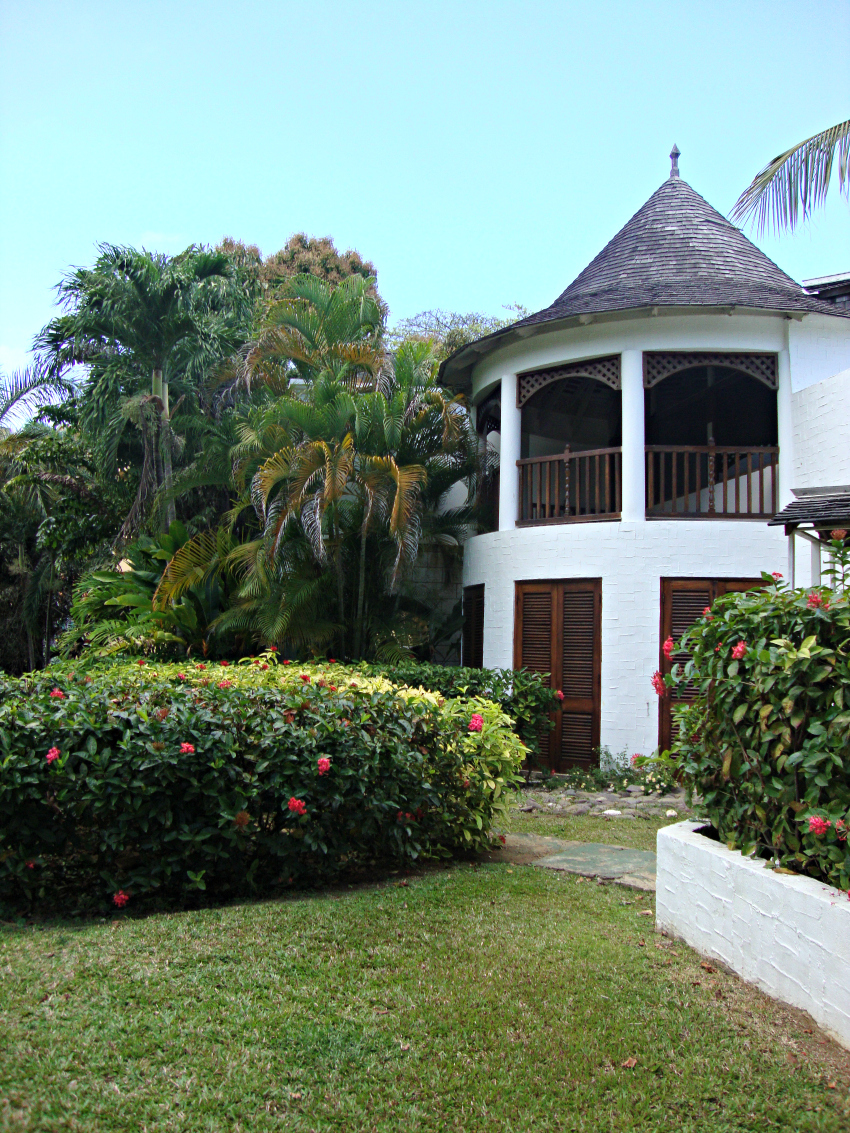 If I Eloped to Ocho Rios
On my wedding day I would…
Eat a breakfast of fresh island fruit outdoors at the one of the inclusive resort cafes

Charter a small boat or catamaran to the Laughing Waters for a lucky pre-wedding dip in the healing lagoon- Life is Vibes

Savor jerk chicken and breadfruit for lunch at Scotchies, an Ocho Rios institution

Return to my beautiful, breezy suite at the Jewel Dunn's River Beach Resort and Spa to get ready for my ceremony
Wear a sleek and airy Jane Hill Crochet Wedding Dress
Carry a tropical bouquet of Coral Flame Calla Lilies
Enjoy an instrumental version of Bob Marley's Is This Love performed by the United Guitar Players as I walk down the aisle, or maybe this sultry cover by Corrine Bailey Rae

Say I do with our toes in the sand on the resort's private beach or in front of one of the many stunning waterfalls of Shaw Park Gardens

Toast with a regional Red Stripe beer- it's a relaxed wedding- ya mon!

Take photos along the beach, including handprints with our rings, in front of the painted trees at the resort and next to Dunn's River Falls

Dine on traditional Caribbean fare in the open air dining room at Jamaica Inn's Restaurant

Bring home a souvenir of a small eucalyptus or mahogany woodcarving, and maybe some handpicked Jamaican Blue Mountain Coffee
Did you elope to Ocho Rios, or are you planning to elope to Ocho Rios? I would love to hear about your wedding day! Let me know your plans in the comments below or shoot me an email- Contact Me
Want more wedding details?  Check out my Ocho Rios Elopement Pinterest board, or read the full post- My Wedding Day in Ocho Rios
If you are planning a trip to Lisbon, check out my Ocho Rios Travel Guide
Ready to plan your elopement abroad?
Subscribe to EA in Your Inbox to receive your free "To-Do before I Do" planning checklist.