Picturesque Elopement in Paris, France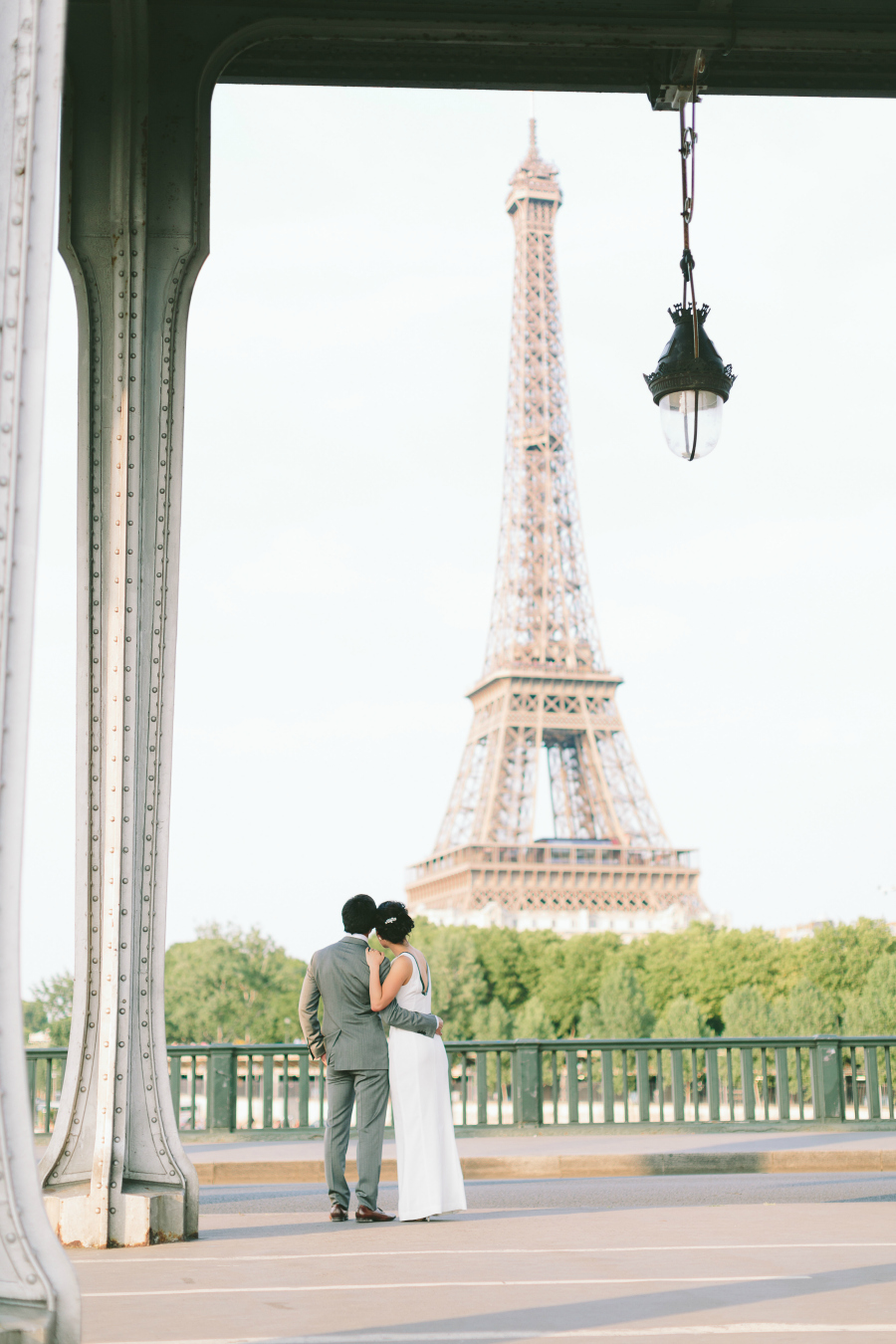 Couple: Kerrie-Anne and Nathan, Adelaide, Australia // 2 Jul
Venue: Le Palais Royale Gardens, Paris, France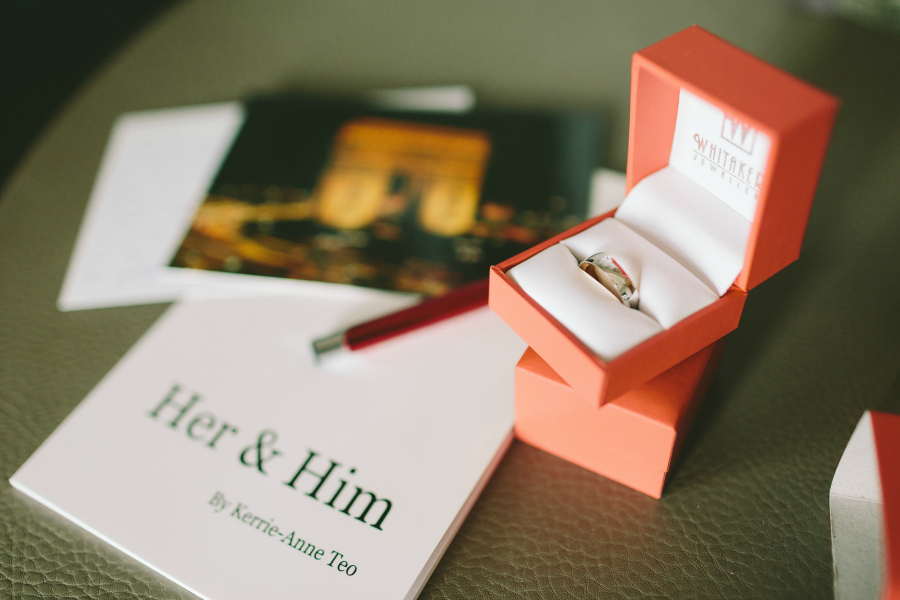 A stunning ceremony in a cozy corner of Le Palais Royale Gardens and a degustation dinner at Le Jules Verne in the Eiffel Tower. Ooh la la! Kerrie-Anne & Nathan's elopement in Paris, France is simply picturesque! For about the same amount as you'd spend on an engagement ring, this pair enjoyed a stylish, impromptu elopement in one of the most romantic cities in the world.
What made you decide to elope?
We had discussed engagement rings and getting engaged as it was our seventh year together. However, I wanted to do something a little bit different. While we were planning our month long European holiday, I suggested eloping in Paris. For about the same cost of an engagement ring, we could elope in style in one of the most romantic cities in the world. It was something new and exciting and we both loved the idea. It would be our own little wedding. France has a complicated bureaucratic process involving paperwork and residency, so we were unable to legally wed. Since this was a spur of the moment thing, we decided this would be our own personal symbolic ceremony and we would have the legal wedding in Australia with our family and friends.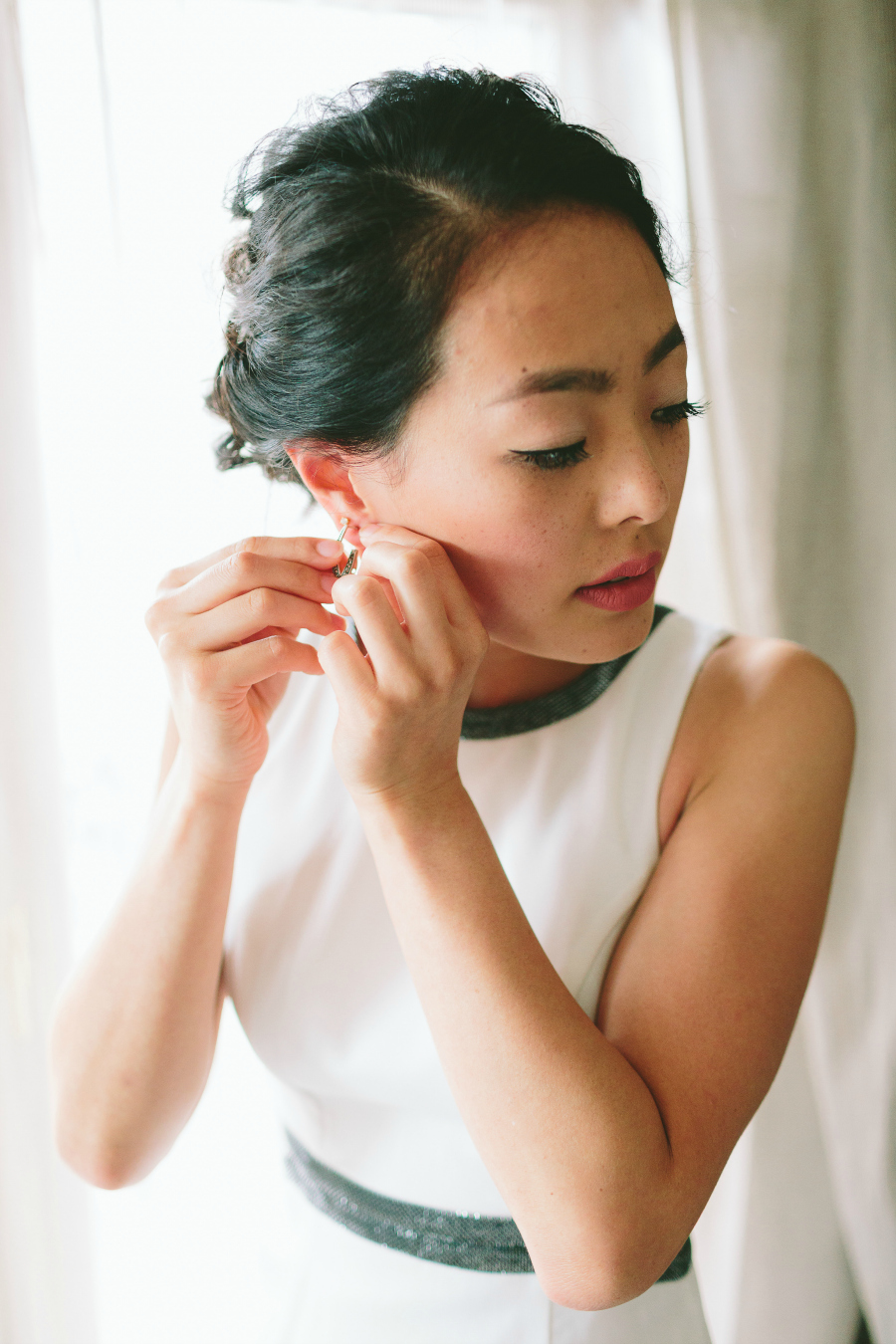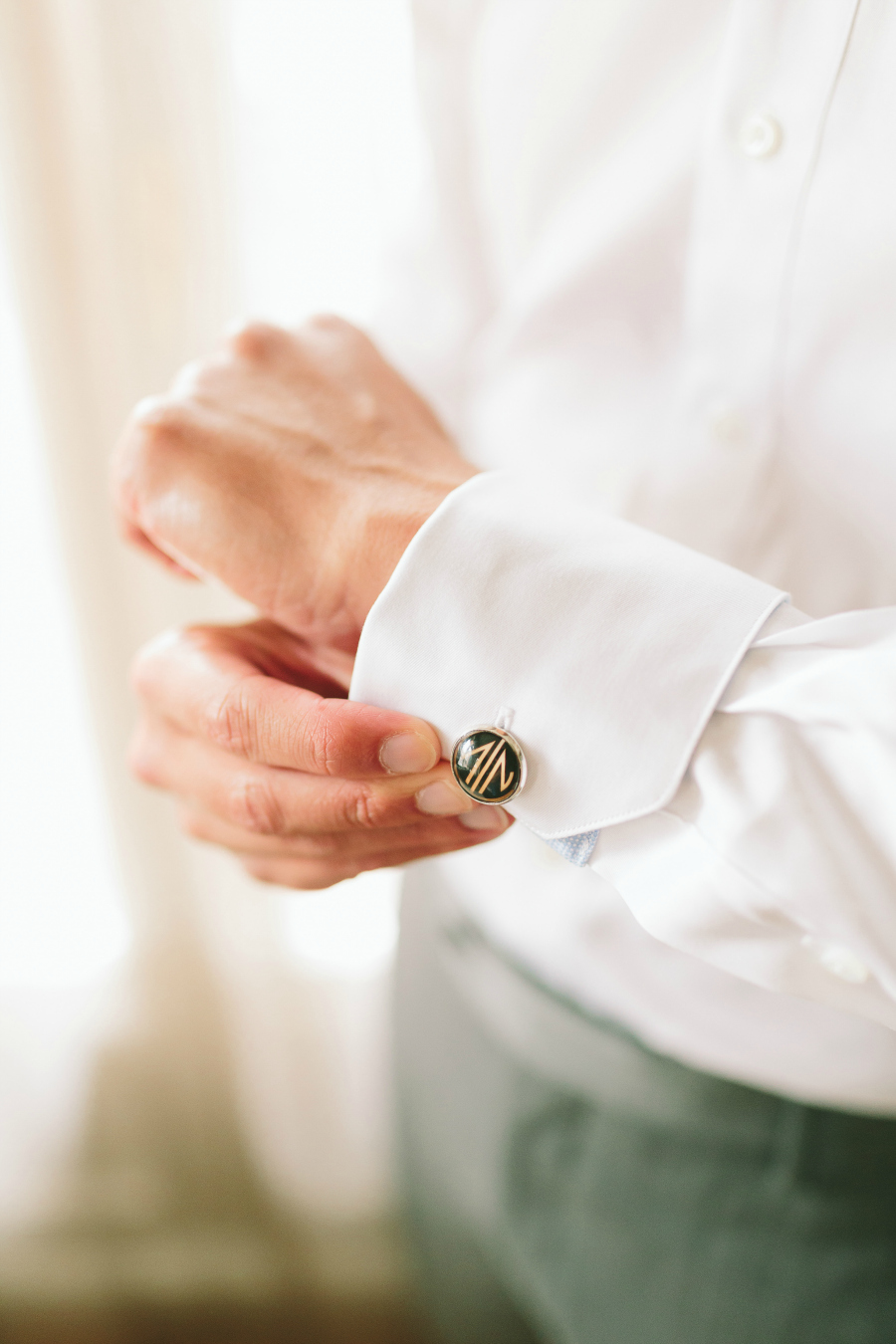 Describe your elopement planning process
It took us a couple of months to plan. We didn't hire a planner, however Kasia from French Grey Events had a package which included the celebrant, photography and hair/makeup. This made planning a lot easier, especially since we were organizing this from overseas. Purchasing the package ended up being the best decision we made, as everything flowed so well on our big day. By keeping it simple and using the minimum amount of suppliers, we were able to really focus on each other.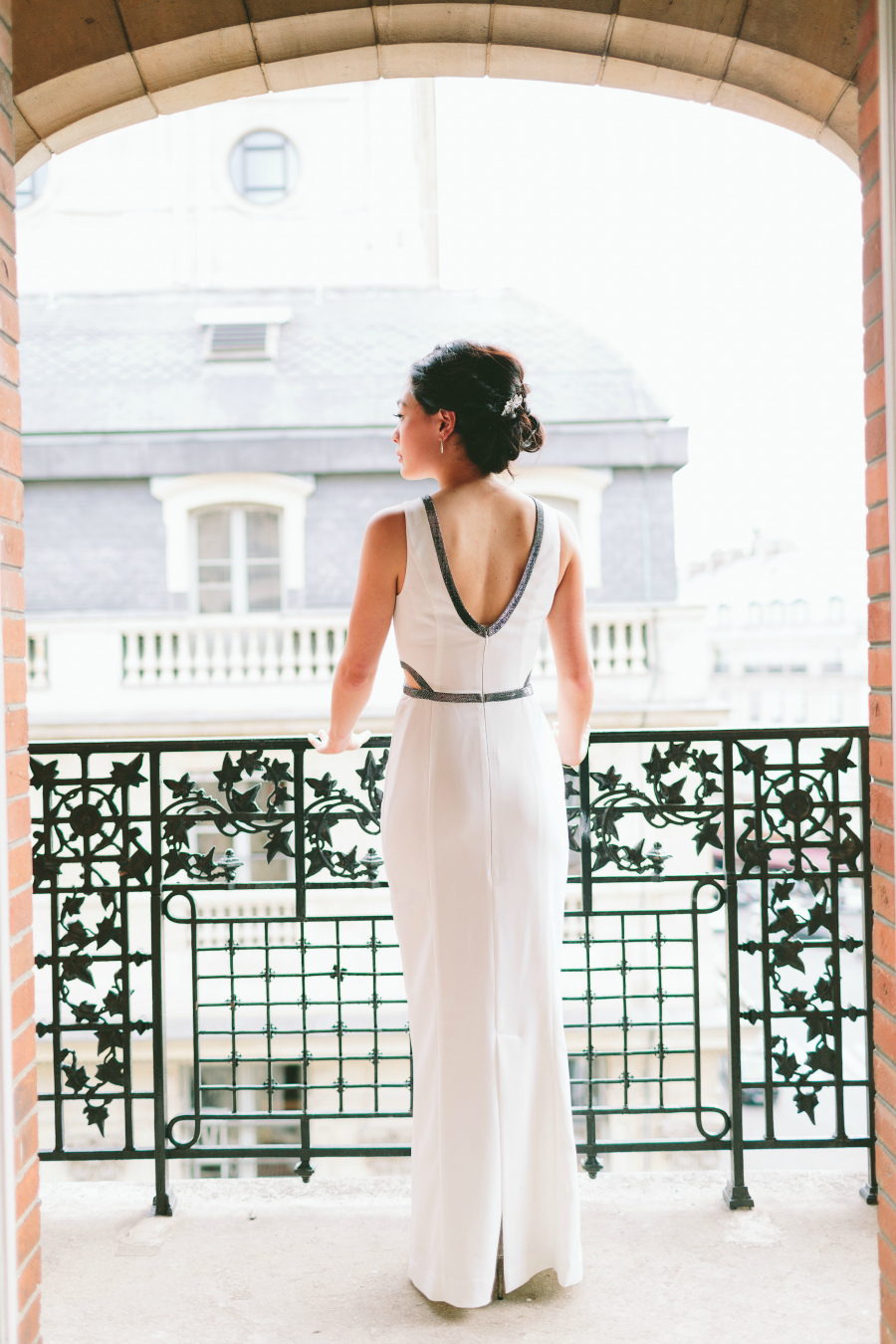 Where in the world did you elope?
We eloped in Paris, France. We chose this location as it is the city of romance! It was also conveniently already on our European tour plan so we were able to adjust our itinerary to include our elopement in Paris.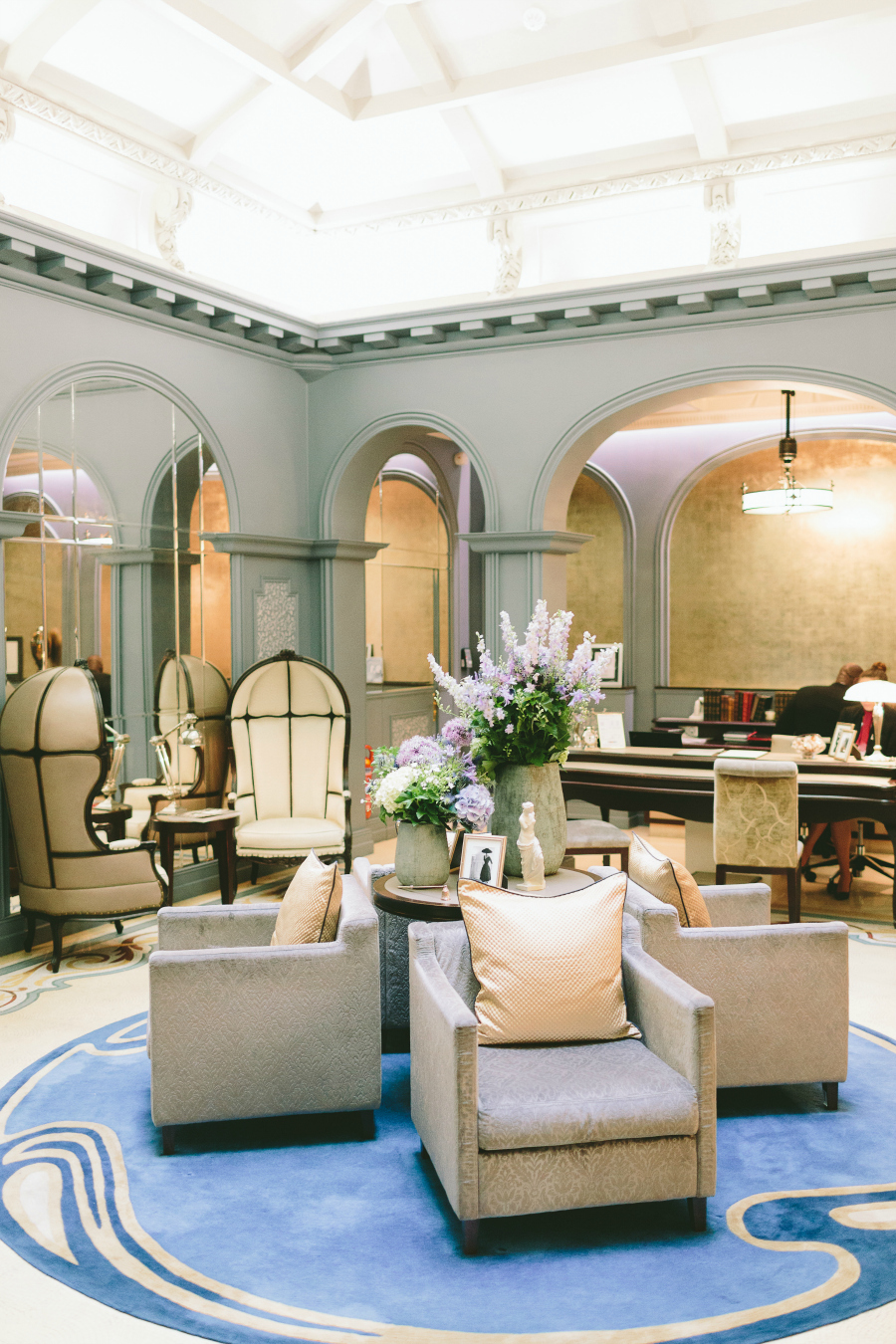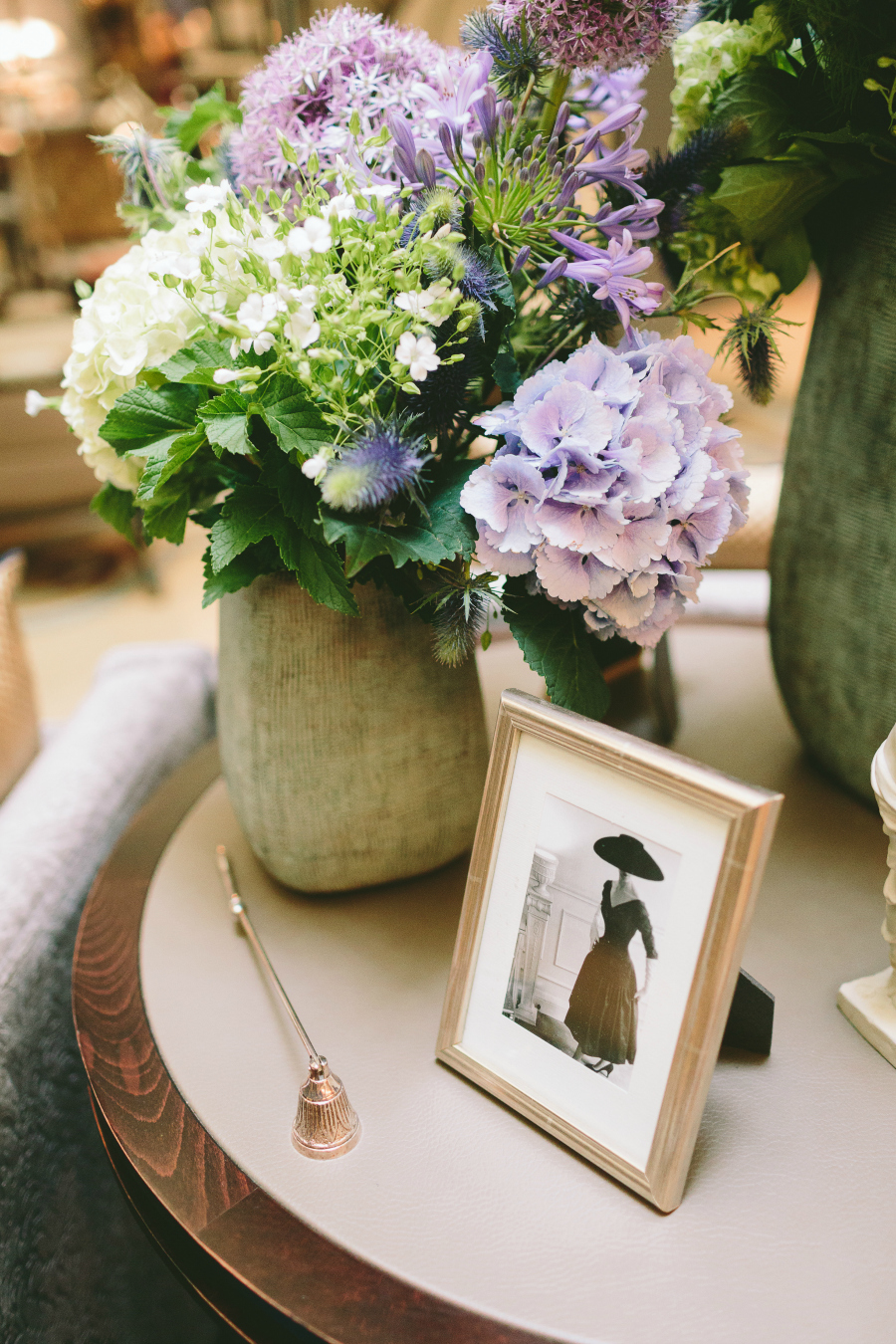 Recap your big day for the EA audience…
Our elopement in Paris started with a relaxing morning sight seeing before coming back to our hotel to get ready for the big event. While Allison was getting me ready with my hair and makeup, Nathan got ready in a separate room. Brian then showed up to take a few pre-wedding photos in our hotel room and the hotel lobby. We are pretty easy going individuals, so the details of the venue for our symbolic ceremony were picked on the big day by our celebrant. We were staying in Citadine Suites Louvre (La Clef Louvre), which is located right next to the Le Palais Royale Gardens. We found a cozy secluded area in the gardens where we were able to hold the ceremony.
The ceremony was extremely personal and moving for each of us. We included a couple of readings that we personally picked out for the ceremony and also chose to do a ring and candle ritual. We also personally wrote our vows to each other (and used these same vows in our wedding in Sydney!). After the ceremony we spent the next hour taking lovely photos together in the gardens and with the Eiffel Tower in the background. We ended our day with a degustation dinner in the Eiffel Tower at Le Jules Verne!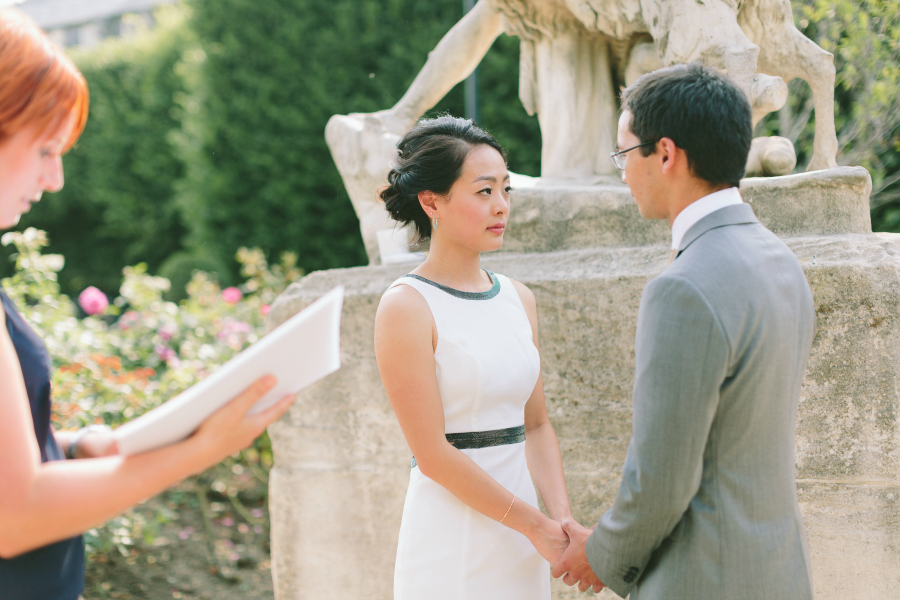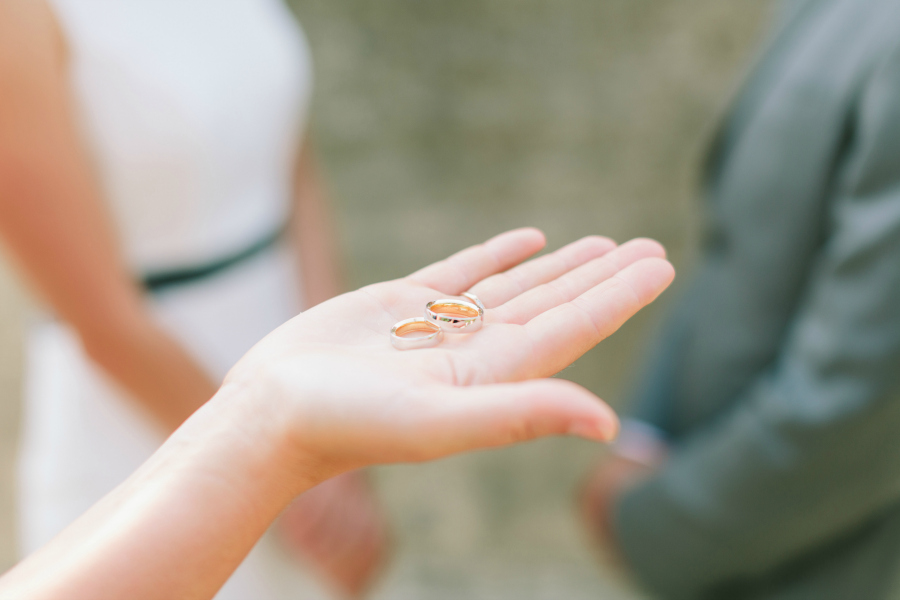 What unique or personal elements did you include?
We didn't incorporate anything from our family or heritage into our celebration because we knew we were having another official, and legal, wedding ceremony back in Australia with our friends and family. We made our elopement a special day just about us, writing our own vows and picking the readings for the ceremony.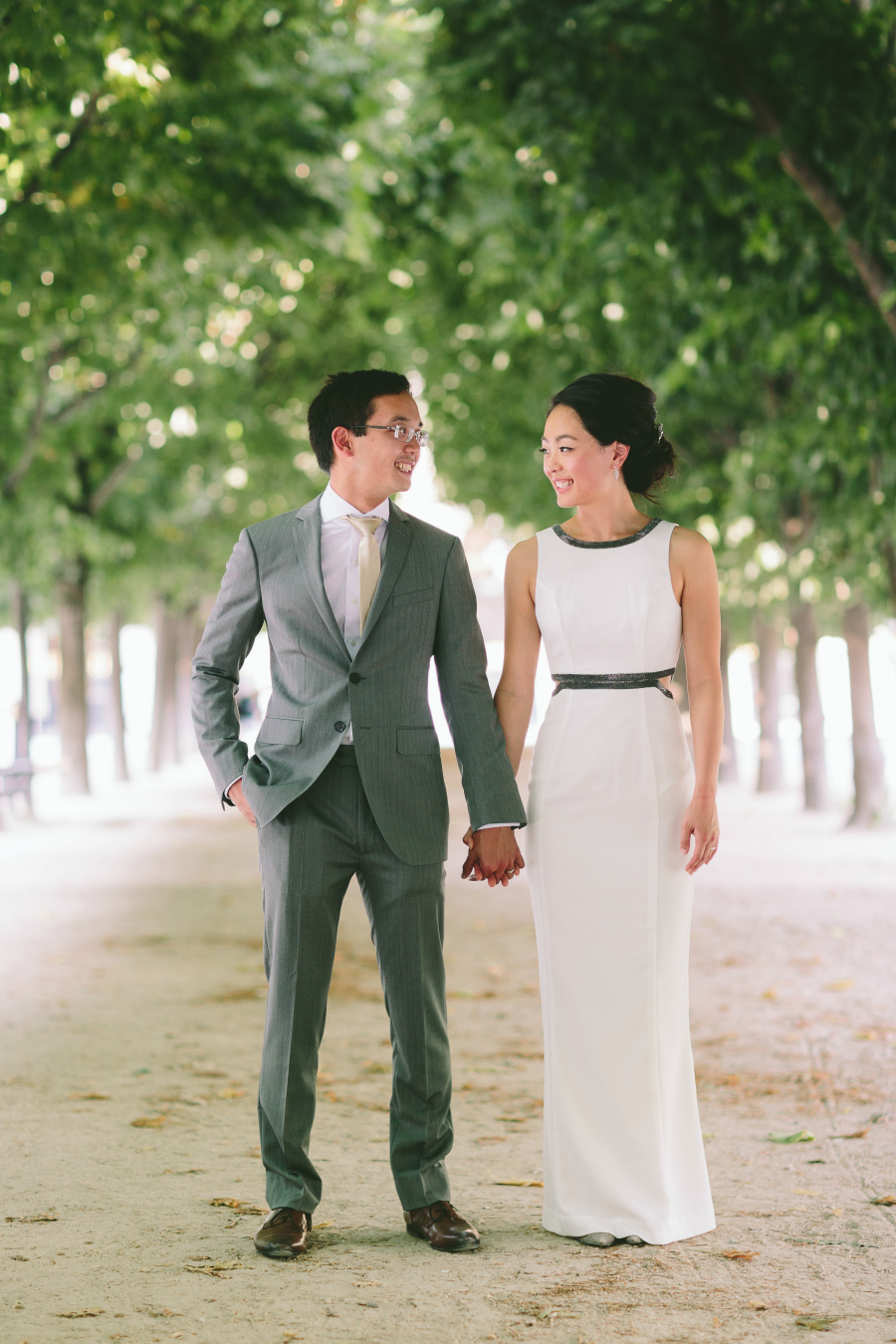 What was the best part of eloping? What was the hardest part? 
The best part of eloping was being able to just focus on the other person without worrying about anything else that is required when you host a wedding with guests. The most challenging part was organizing it from overseas. We had to place a lot of faith and trust in people who we hadn't met before. But by doing our homework and researching, reading reviews, blogs, websites, and checking out photos from other couples, we were able to find the right vendor for us.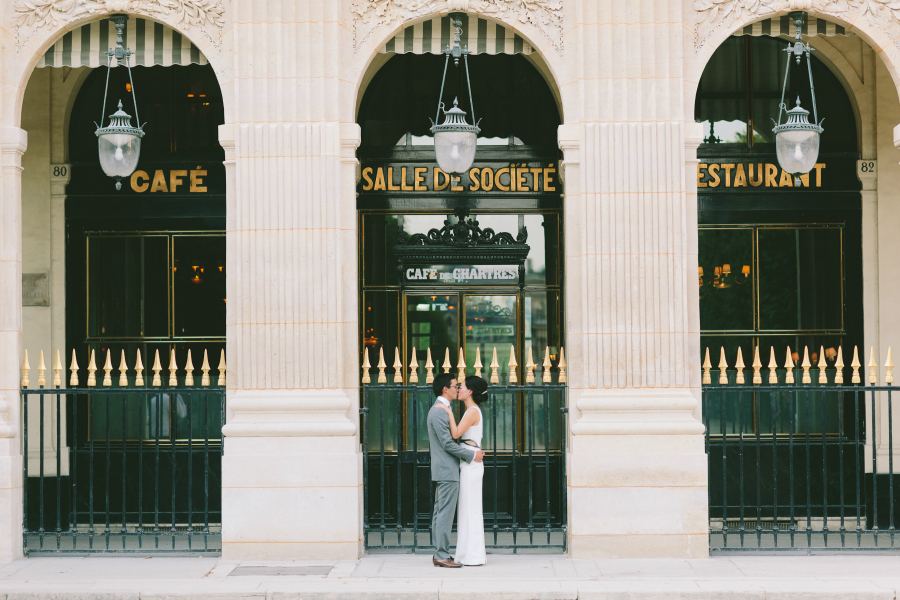 Did you have a honeymoon or include a honeymoon stop?
The European trip we were on was our honeymoon! We were able to elope early on in our holiday and we then spent the next couple of weeks together driving through Europe to celebrate.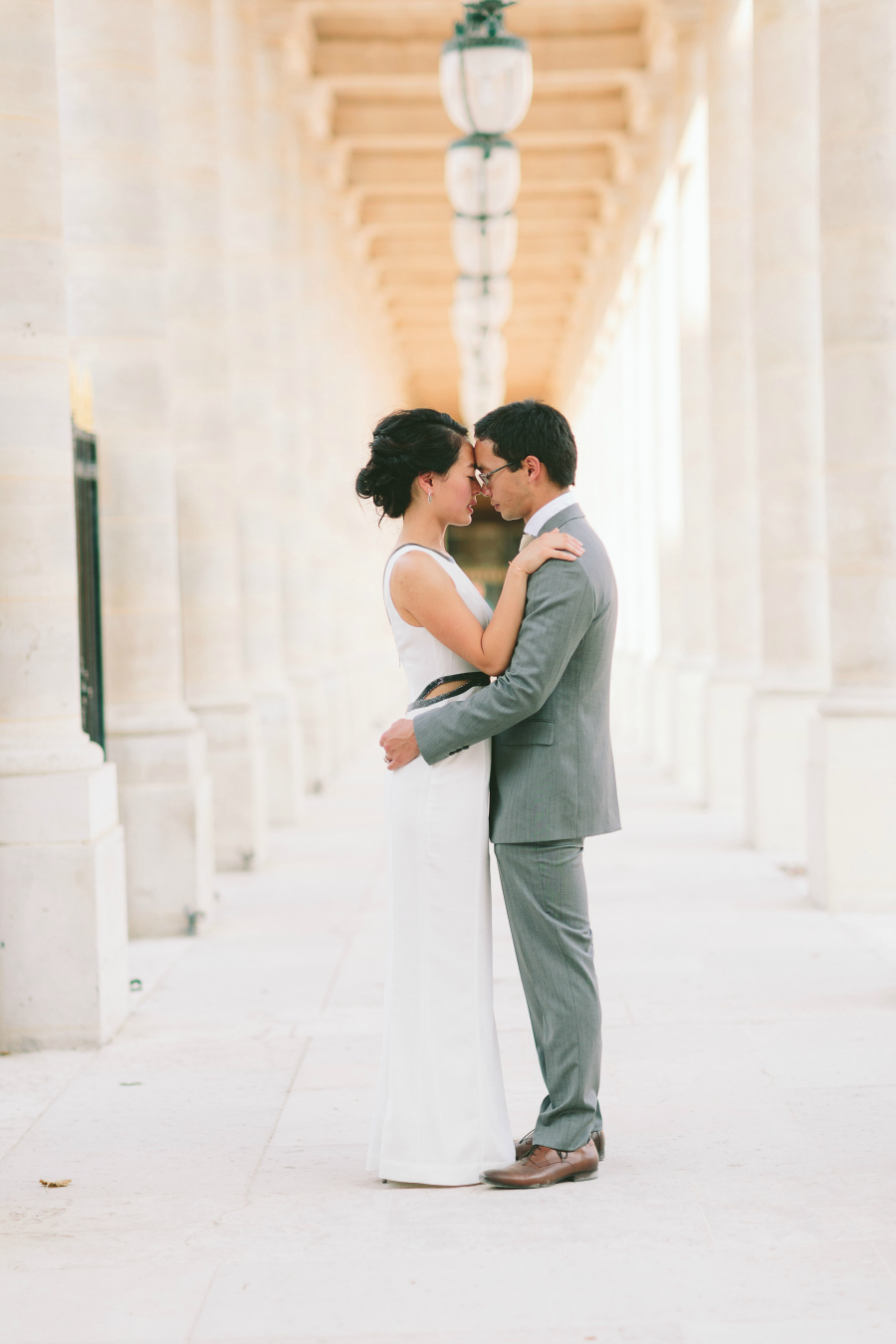 What was the approximate cost of your elopement and what did that include?
The cost of the elopement was around $9000 (AUD). It helped that we had already budgeted travel costs and accommodations into our trip to Europe.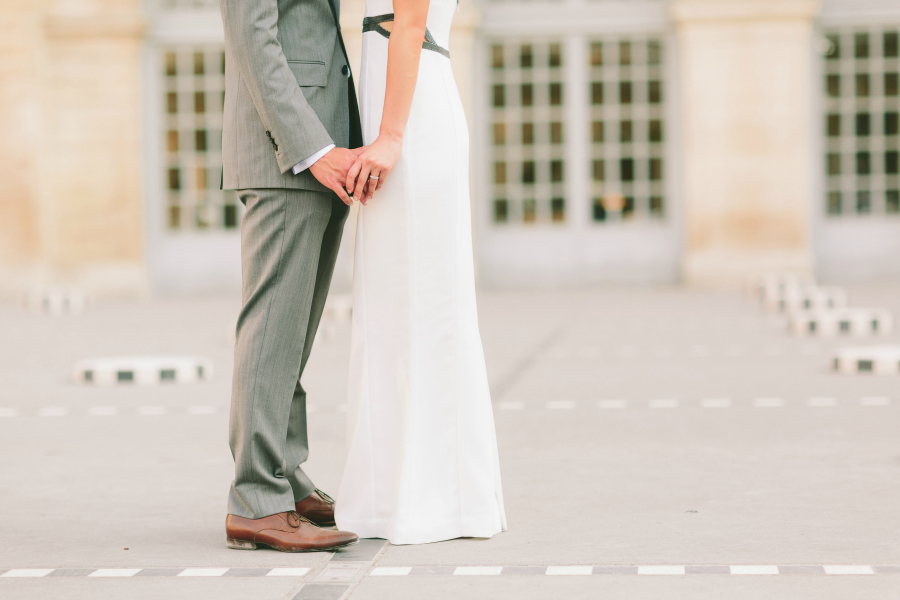 How did you share your news? Did you host a post-elopement party?
We had to tell our parents and immediate family what we were intending to do. They were expecting an engagement ring but supported our plans to do something different and meaningful for ourselves. While we were on our holiday we were careful not to post any photos or share any information about the elopement (carefully hiding the rings in all the photos!). Once we were back home, we organized a catch up with friends under the guise of talking about our recent holiday but then surprised them with our news that we had eloped!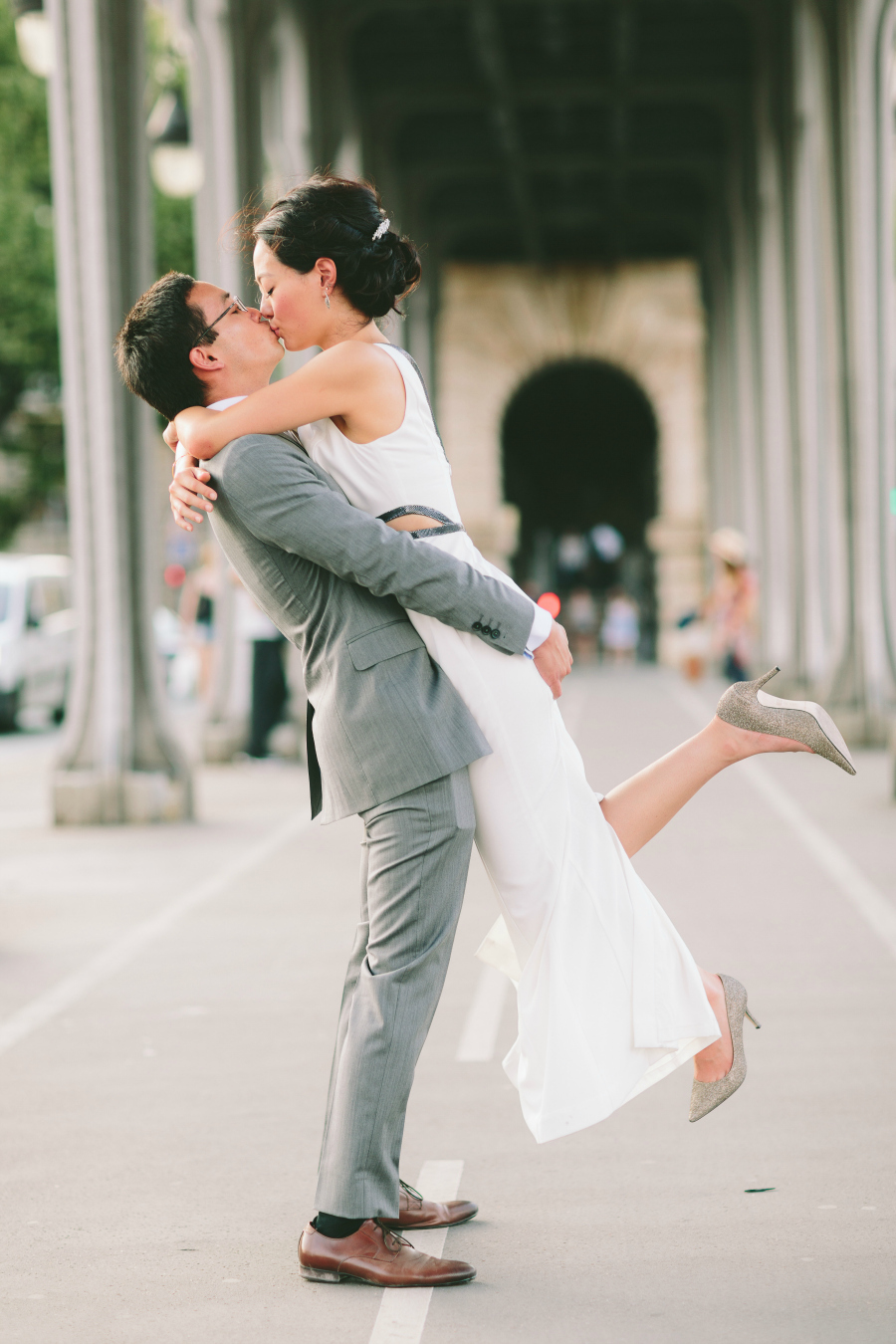 What advice do you have for couples who are considering an elopement?
Relax and enjoy the moment. Remember that you're doing this to get married to the person you love. It doesn't matter if the hair and makeup artist is late because she got stuck in the Parisian traffic. Or that your bra was showing at the back in some of the photos. Or that you lost a hair piece somewhere on the streets of Paris. Treat yourself! Enjoy yourself! And of course the person you're marrying too.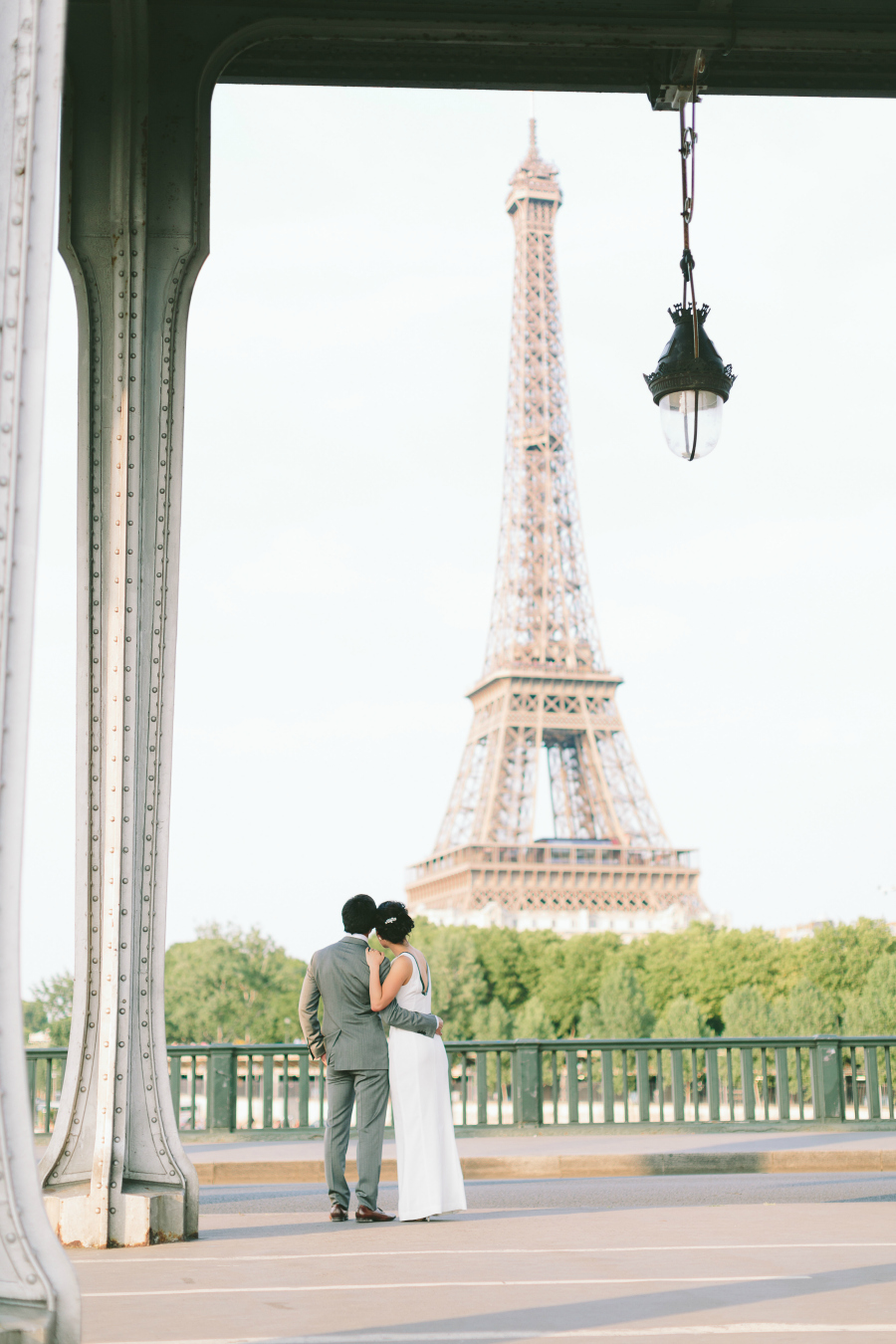 Ready to plan your elopement abroad?
We've got you covered with a FREE detailed Destination Elopement Checklist, just subscribe to claim this and several other destination elopement planning tools.
Le Jules Verne Restaurant