Ocho Rios Travel Guide

Steel drums, stunning waterfalls, and cream colored beaches; the stuff that dreams are made of. With so many natural wonders to explore and adventures to be had it's hard to pick favorites, but here are a few choice sights, bites, tips and tricks for my adored Ochi. Life is Vibes on the island of Jamaica!
Must SEE and DO in Ocho Rios
Climb the huge limestone tiers of this famous, and gorgeous, cascading waterfall

Enjoy the refreshing lagoons and shade from lush vegetation along the way to stay cool

Guides are available to help groups navigate the hike by holding hands, or you can go it your own

Expect about an hour to get to the top at a unhurried pace with time for photo breaks

There are also stairs along the side if you want to stay dry or avoid the rocky ascent

Spend some time at the park's white sand beach where the fall's cool fresh water meets the warm Caribbean Sea

This is the highest grossing attraction in Jamaica (read it can get crowded, especially on cruise docking days)

Adult admission is about $20 USD, the park's regular hours are from 8:30 AM-4:00PM

Dunn's River Falls is located about 3 miles (5 kilometers) outside of Ocho Rios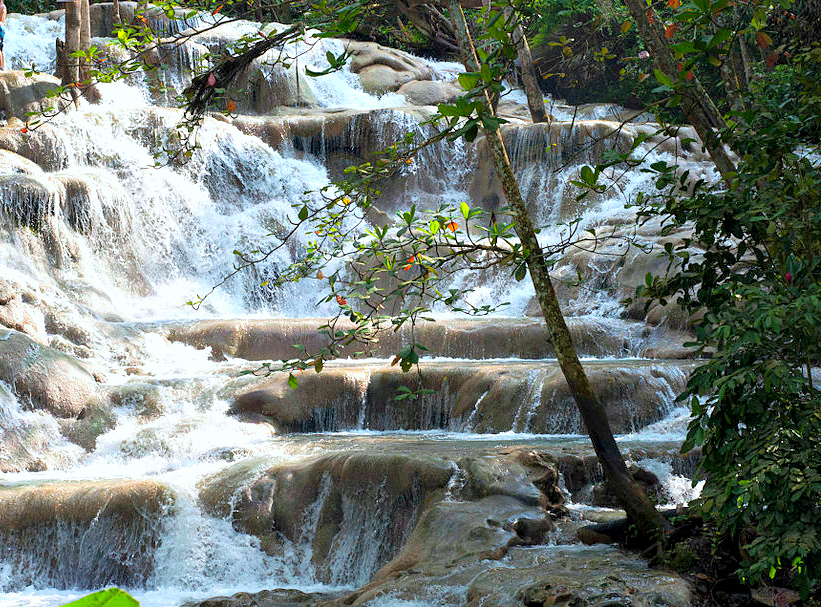 TIPS:
– Pack a cheap pair of rubber soled water shoes if you plan to climb the falls. Though not the sexiest look, they'll keep you safe on those slippery rocks. If you forget, you can buy some onsite at the falls shops for around $10 USD
-Wear a bathing suit or some water wicking shorts and top, you will definitely get wet if you do the climb. There are lockers you can rent to keep any personal effects dry
-Instead of purchasing an excursion package (transportation, admission and group guide) take a taxi to the falls, pay the entrance fee and do the hike with your honey. It's fairly easy to find the path up and is more romantic not be in a huge human chain.
-If you decide to do it yourself, I recommend going very early in the morning when the gates open, the park was almost totally empty when we went and so much more relaxing
-Avoid the sales pitch for the expensive videos and photos the guides will try to sell you at the end. Opt for a waterproof bag or case for your phone instead and take it along for your own pictures of the experience. When you are ready to head out whiz through the maze of high pressure vendors selling trinkets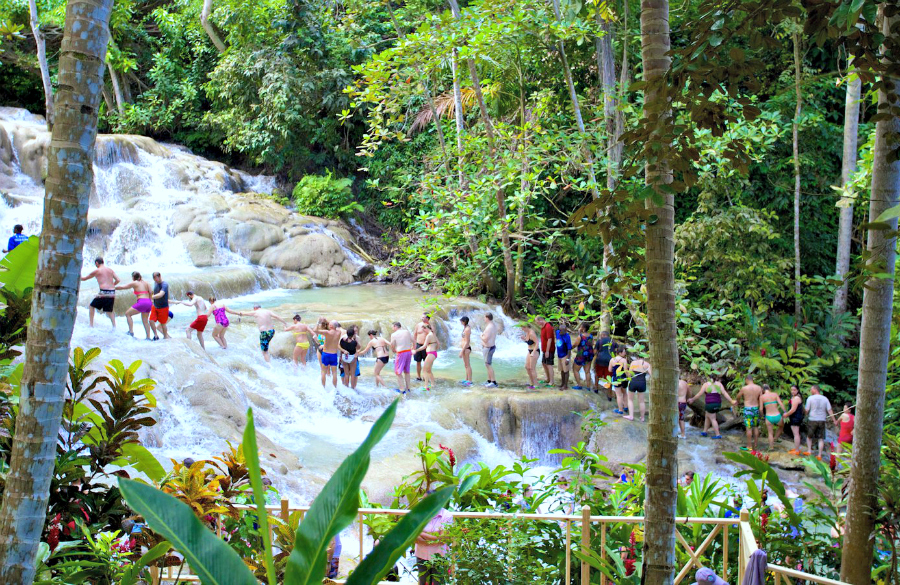 Enjoy a dip in the surreal teal waters of this hidden gem in the hills of Ochi

Lesser known swimming hole, not as crowded or commercialized as other attractions

If you're feeling adventurous jump in via rope swing, a-la Tarzan and Jane

There are no lifeguards or first aid stations onsite so remember you are swimming at your own risk

Don't miss the scenic 20 foot waterfall near the hole, just a 10 minute stroll down a path that runs along the river

There's also a little a bar at the waterfall so you can rehydrate or grab a cold Red Stripe

Get a guide or transportation to the hole, don't attempt to drive yourself as the roads are fairly rough
The site just started providing its own shuttle from your hotel, or downtown Ocho Rios. Reserve a roundtrip ride for $20 USD by emailing: coolblueholeja@gmail.com

Adult admission is currently $10 USD, regular hours are from 8:00 AM-5:00PM

Tours with transportation to the attraction typically cost about $30 USD, plus tip and the $10 entrance fee

Travel time to the Irie Blue Hole is about 25 minutes from Ocho Rios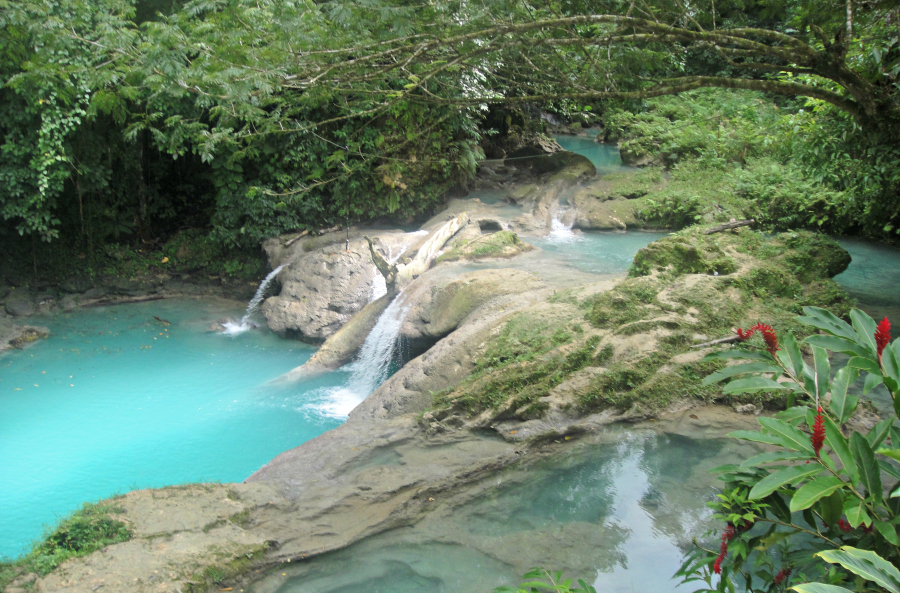 TIPS:
-Take a towel, wear a swimsuit and the same water shoes you got for Dunn's River Falls. The rocks around the hole can get slippery
– Once you're in the swimming hole, you'll see a small secret cave near the water that's coming down the rocks. You can actually climb inside, get up on the rock and have a seat. It's a romantic spot to smooch and take in all the natural beauty
-Near the falls you can pick up a fresh coconut water for $1 USD from a friendly vendor named Jermaine. He'll actually cut it open for you and show you how to enjoy the jelly too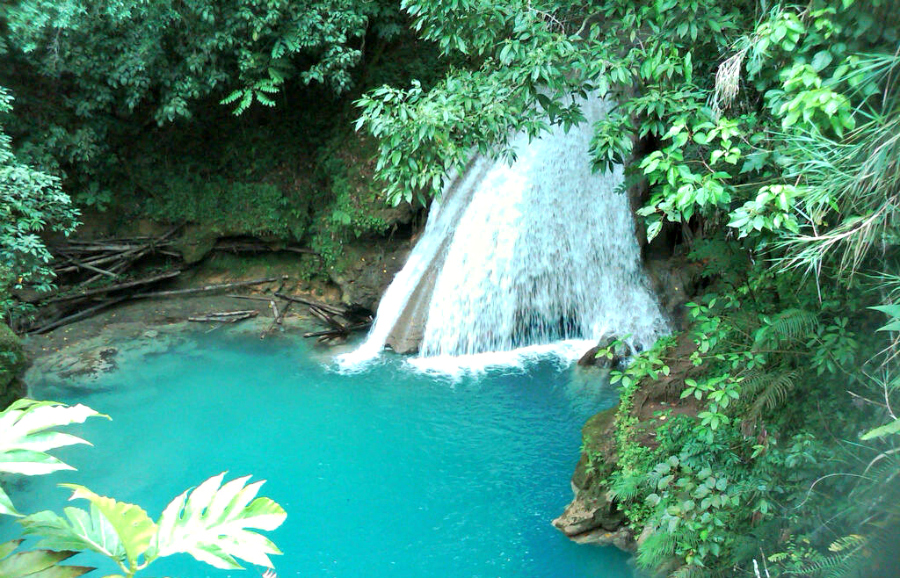 Tranquil and secluded oasis where the iconic James Bond movie Dr. No was filmed

Soft sands, fruit trees, balmy ocean breezes, and scenic sunsets abound at this spot

A dunk in the bubbling natural Jacuzzi is said to bring couples good luck

Admire a huge, one of a kind, carved rock declaring "Life is Vibes" in Jamaica

The property is government owned and technically not open to the public, so don't head to the entrance hoping to get in

Many resorts in the area will let you hire a catamaran to take you where the river mouth meets the ocean for a splash and some spectacular photos

The upper lawn is a popular spot for weddings but it requires renting the private villa for a hefty fee

For an event booking at Laughing Waters contact Saint Ann Development Corp by calling 1-974-5015, or the Urban Development Corp at 1-876-922-8310, http://www.udcja.com/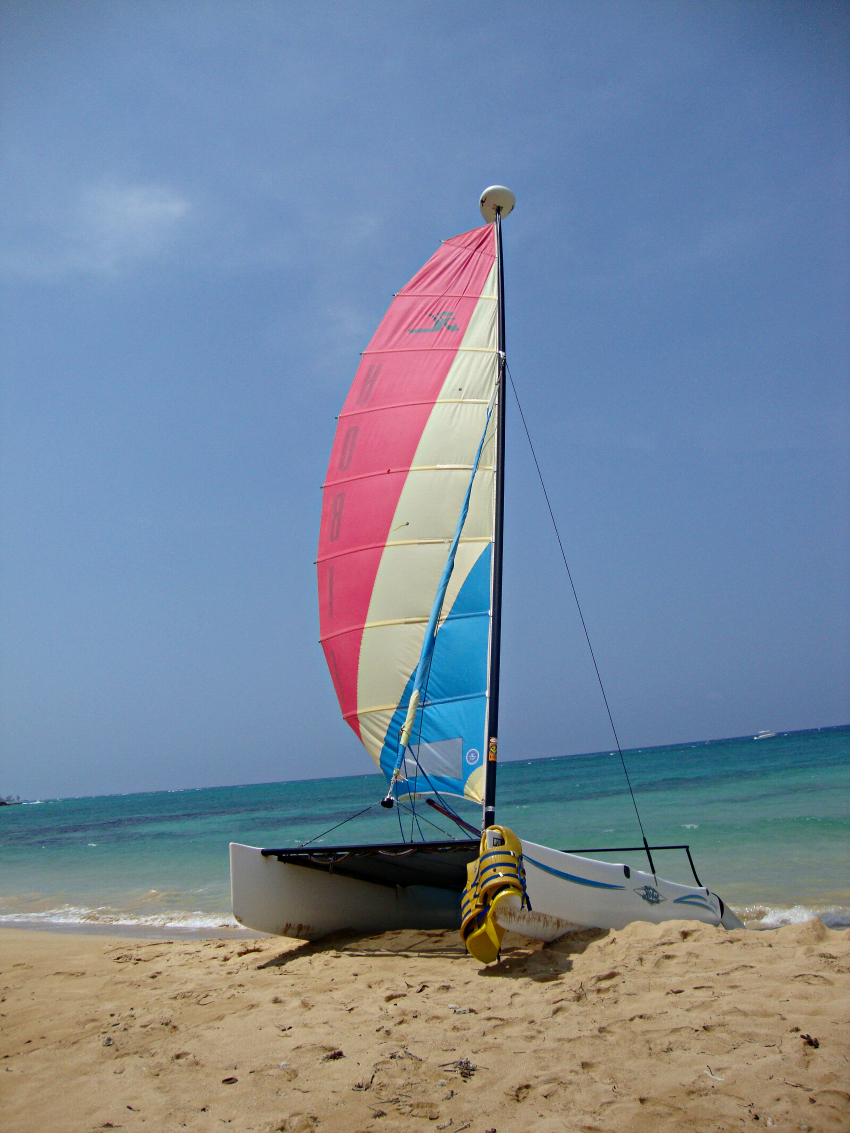 TIPS:
-Take drinks, snacks and a waterproof camera (or waterproof bag for your phone), you'll definitely want some photos here
-We paid one of the water sports staff at the Jewel Dunn's River Resort $30 USD to charter a catamaran ride to Laughing Waters. Our guide took lots of pictures for us and we wore bathing suits so we could dip in the gurgling waters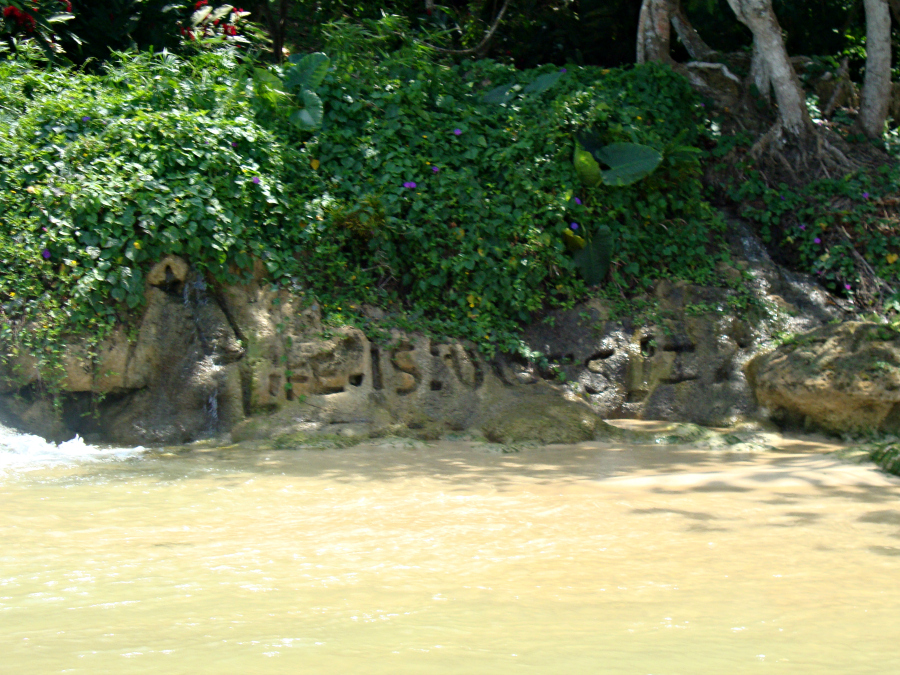 4. White River
Float the relaxed "rapids" of the White River under bamboo canopies with a tubing tour

Tour guides will educate you about the blue crabs and other wildlife, flora and fauna and the history of Jamaica, you might also get to enjoy a Rastafarian serenade

The river is cool since it is freshwater from the mountains but it's a great way to beat the heat on a sunny day

Stop midway through your tubing trip to relax and enjoy a cold drink by the pier

Many different outfits offer tours, most cost about $25 per person for the trip and tube (more if you want a photo package) and don't forget to tip your guide, hours vary by tour company
TIPS:
– Leave your phone and belongings in your bus or hotel, or purchase a waterproof bag with a clip. Don't let soaked electronics or lost cash ruin your river experience
– I might sound like a broken record by now, but water shoes are a must since you may need to push yourself off the bank a time or two, and sandals tend to go missing in moving water
– The entirety of the trip down the White River is shaded by rainforest vegetation, so leave your sunglasses and hat at the hotel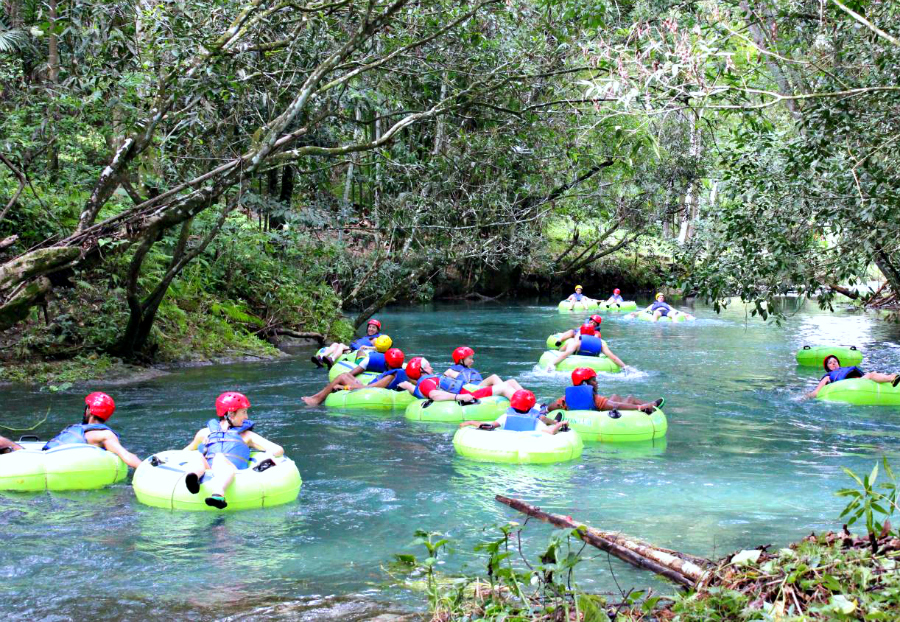 Ready for the ride of your life high in the sky on a bobsled, chair lift, or zip line?

Enjoy an unforgettable view of the Ochi skyline above the trees and canopies at the 700 foot peak

Explore the unique ecosystem of the Jamaican rainforests in an up-close and personal setting

Chill-ride or thrill-ride… you can opt for a leisurely Tram Tour around the park or soar down a zip line in the jungle

The attractions for adventure seekers at Mystic Mountain may be a splurge, ranging in price from $45 USD to over $100

You can even say I-do in the sky at Mystic Mountain. The wedding package photographs, witnesses and nuptials in the treetops on the Sky Explorer chair lift

Located in the heart of Ocho Rios, only 5 minutes away from the cruise ship pier or Dunn's River Falls, regular hours 7:30AM-5:00PM
TIPS:
– Snag a bag of Jamaican Blue Mountain coffee at the gift shop here if you haven't already found some- a coffee connoisseur's dream
-There's also a lesser known infinity pool to enjoy at the park so pack a swimsuit and enjoy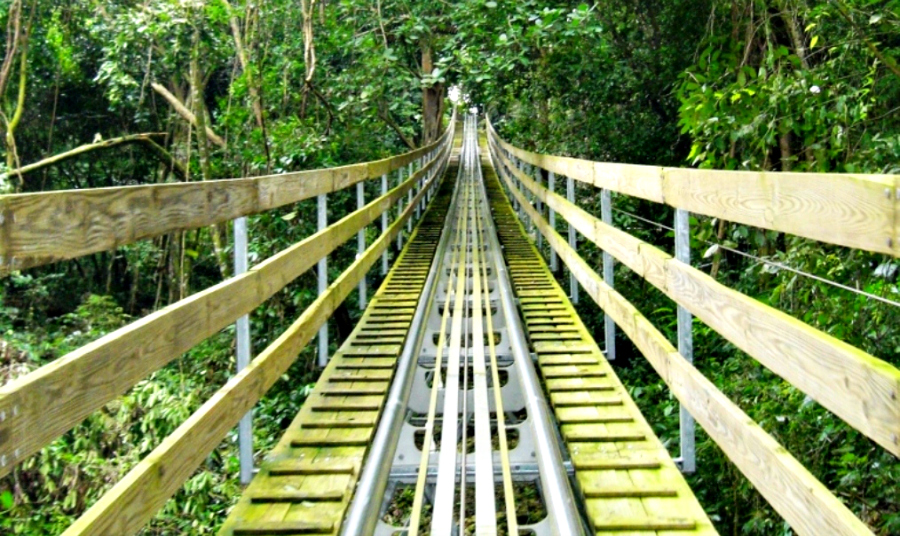 Must EAT and DRINK in Ocho Rios
Jerk Chicken or Pork
You can't really experience Jamaica without enjoying some authentic jerk

A good jerk seasoning is full of spicy, sweet and tangy flavor with a little bit of heat

Jerk chicken should be marinated and moist, with crispy, blackened skin

Jerk style cooking is the second most popular Jamiacan export after reggae music

Authentic jerk is really only experienced on the island, it's cooked over fresh green pimento wood not just coals

For the best jerk in Jamaica head to the legendary, local eatery Scotchies in Ocho Rios

A laidback vibe and lots of Caribbean flavor, Scotchies offers no-frills foil wrapped jerk chicken, pork, sausage, and ribs, along with plastic cutlery and outdoor huts for a unique eating experience

Go native and sample each of the sides with your meat: roasted breadfruit, sweet potatoes, and "festival" corn bread fritters

Need to wet your whistle even more? Check out Travel Channel's Andrew Zimmern as he reviews Scotchies
TIPS:
-Get lots of napkins at the counter, you'll need them after enjoying heaps of jerk sauce
-If your blood is a bug magnet, spray up before you head out, since you'll likely be dining outside
-If you want a bit of everything go earlier in the day as they sometime sell out of certain meats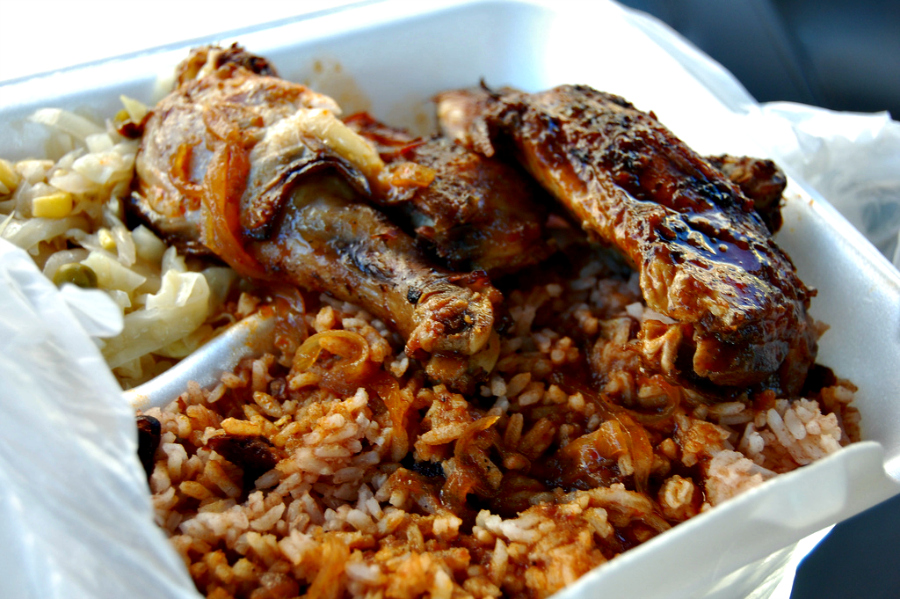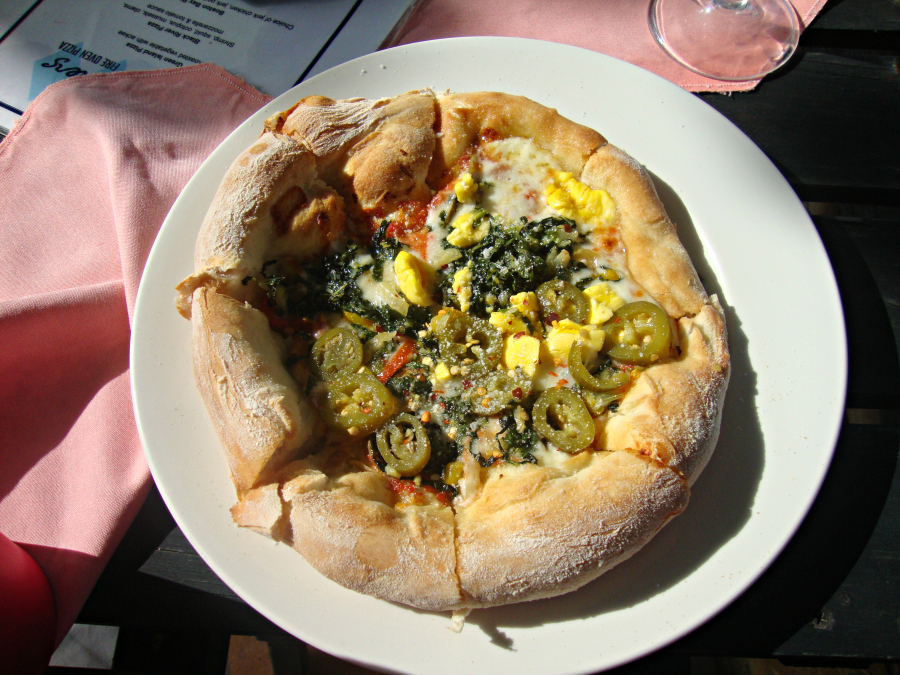 2. Red Stripe
Almost as emblematic of Jamaica as it's jerk, refreshing Red Stripe beer is not to be missed while you're here

A blond Jamaican lager with a crisp finish and hints of butterscotch

First brewed in a soda factory in Kingston back in 1938

When you've has as many fruity, tropical drinks at your all-inclusive as you can handle, there's nothing quite like enjoying a cold Red Stripe on your Caribbean vacation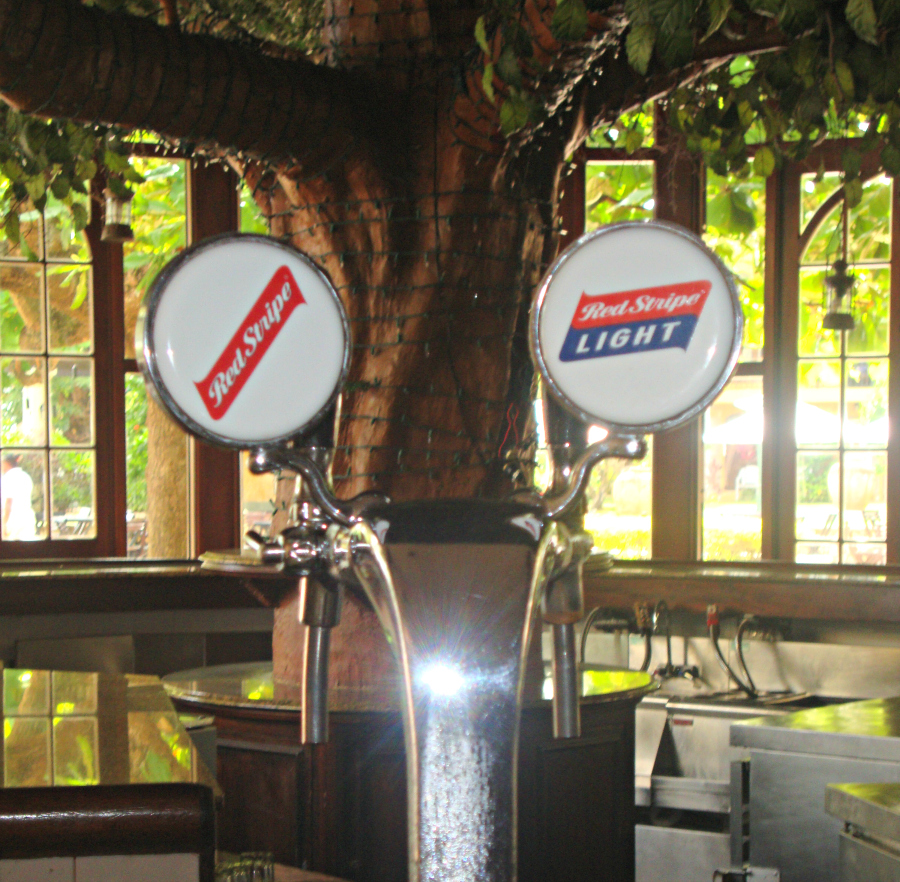 3. Ackee and Salt Fish
As an island nation, Jamaica doesn't disappoint with its array of seafood dishes

This tasty national favorite is made of sautéed codfish with ackee fruit, onions, Scotch Bonnet peppers, tomatoes, garlic, and thyme

Jamaican's enjoy Ackee and Salt Fish with fried plantains for breakfast and dinner

National Geographic ranked Ackee and Salt Fish second on its top 10 list of the world's best national dishes
TIPS:
-For some of the best Ackee and Salt fish on the island, stop into Miss T's Kitchen in down town Ocho Rios for a memorable meal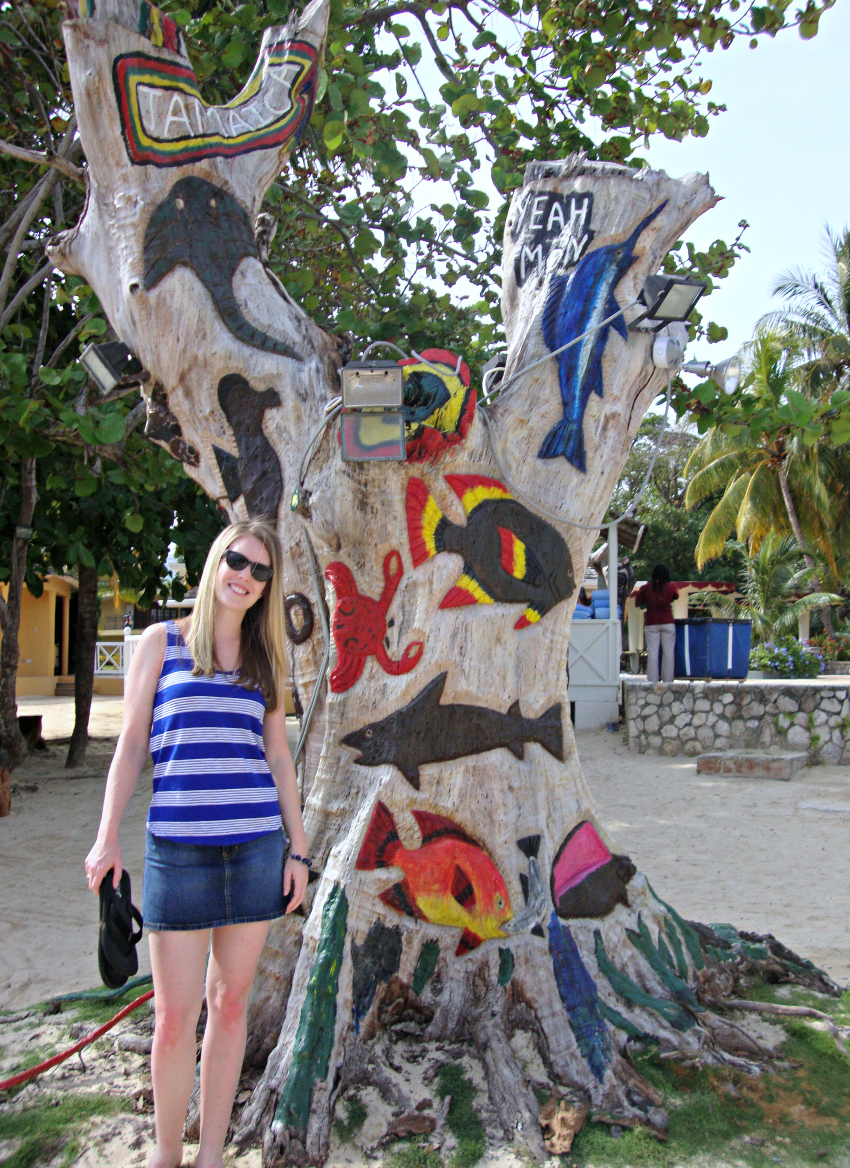 Must STAY in Ocho Rios
You know it's going to be great vacation when you step off your complimentary airport shuttle and are greeted with the Gem of the Day signature cocktail!

One of the top-rated, adults only, all-inclusive resorts in Ocho Rios with every possible amenity

Prime beachfront real estate in paradise, only a few minute drive to Dunn's River Falls

The resort has 250 rooms, each with a four-poster bed, a stocked mini-fridge and free Wi-Fi (our room also had a beautiful balcony)

Activities galore: two pools with swim-up bars, non-motorized water sports, tennis clinics, volleyball, basketball, a nine-hole putting course, and complimentary green fees at the 18 hole championship Runaway Bay Golf Club

The resort also features a full-service spa with hot and cold plunge pools, a whirlpool and couples treatment room

There are six diverse and delicious restaurants onsite to choose from (Surf and Turf, Hibachi Grill, and Caribbean are a few of the favorites)

There are also six bars and the all-inclusive rate includes premium top-shelf liquor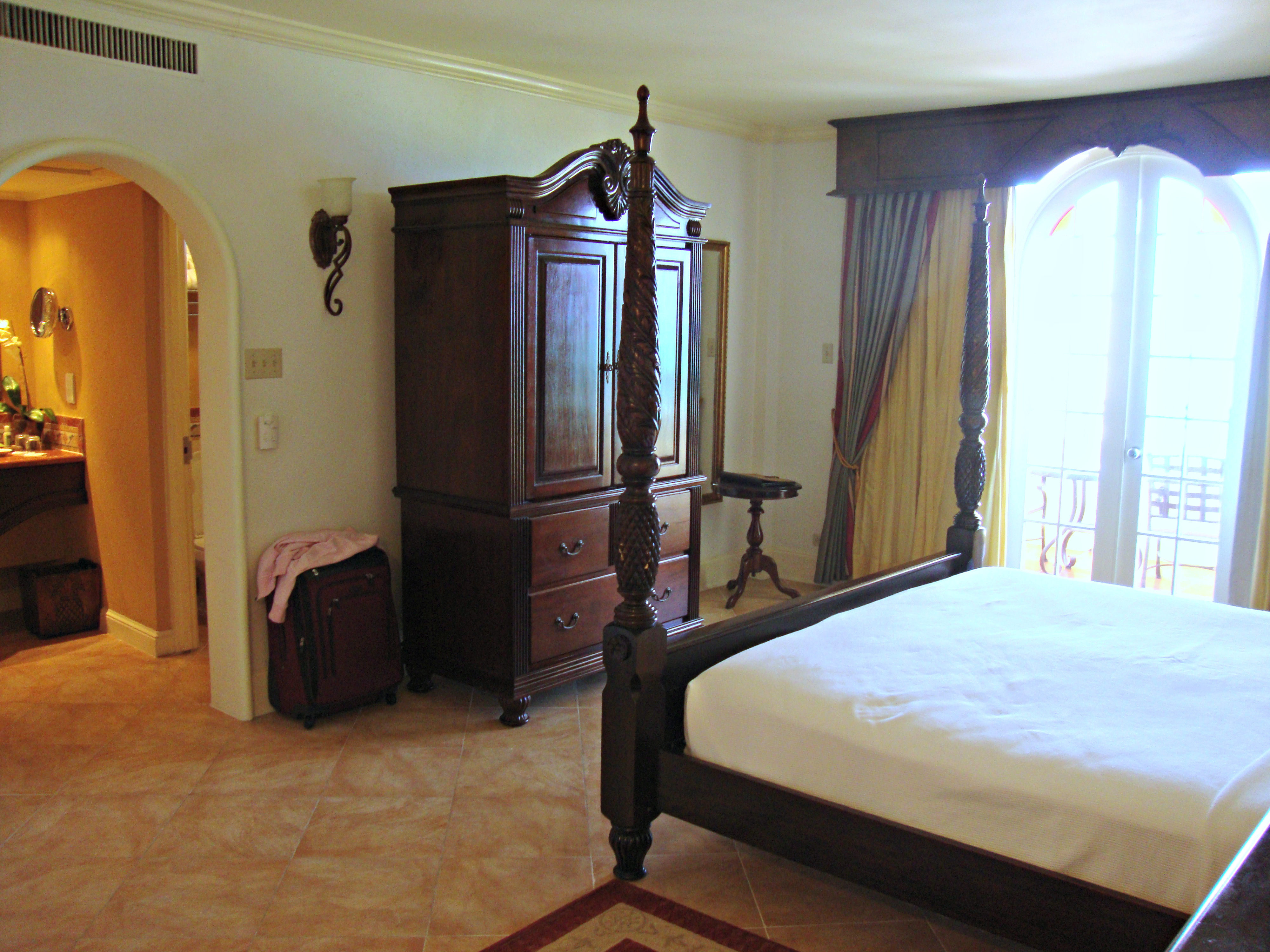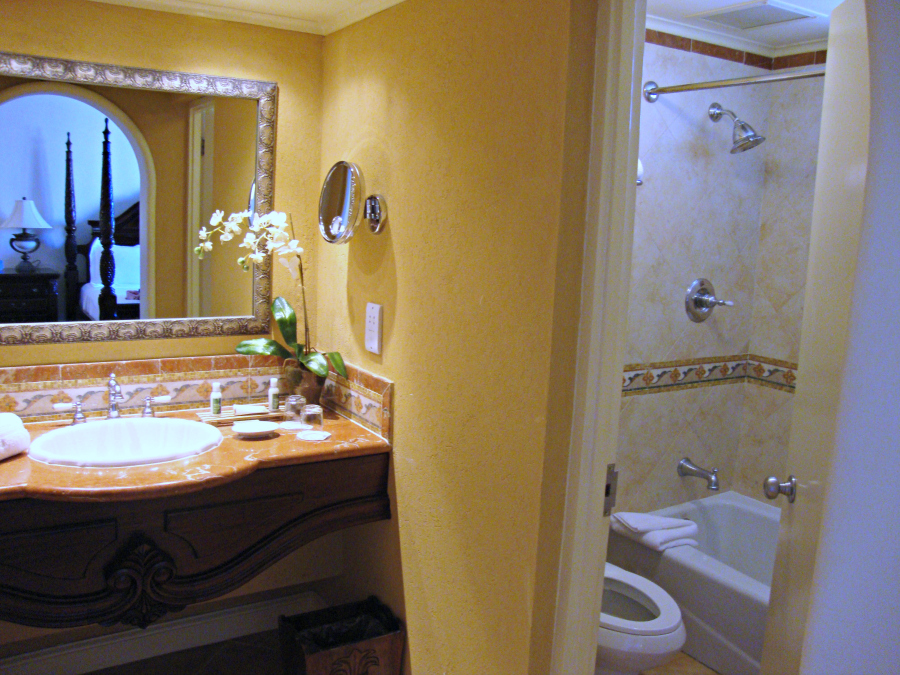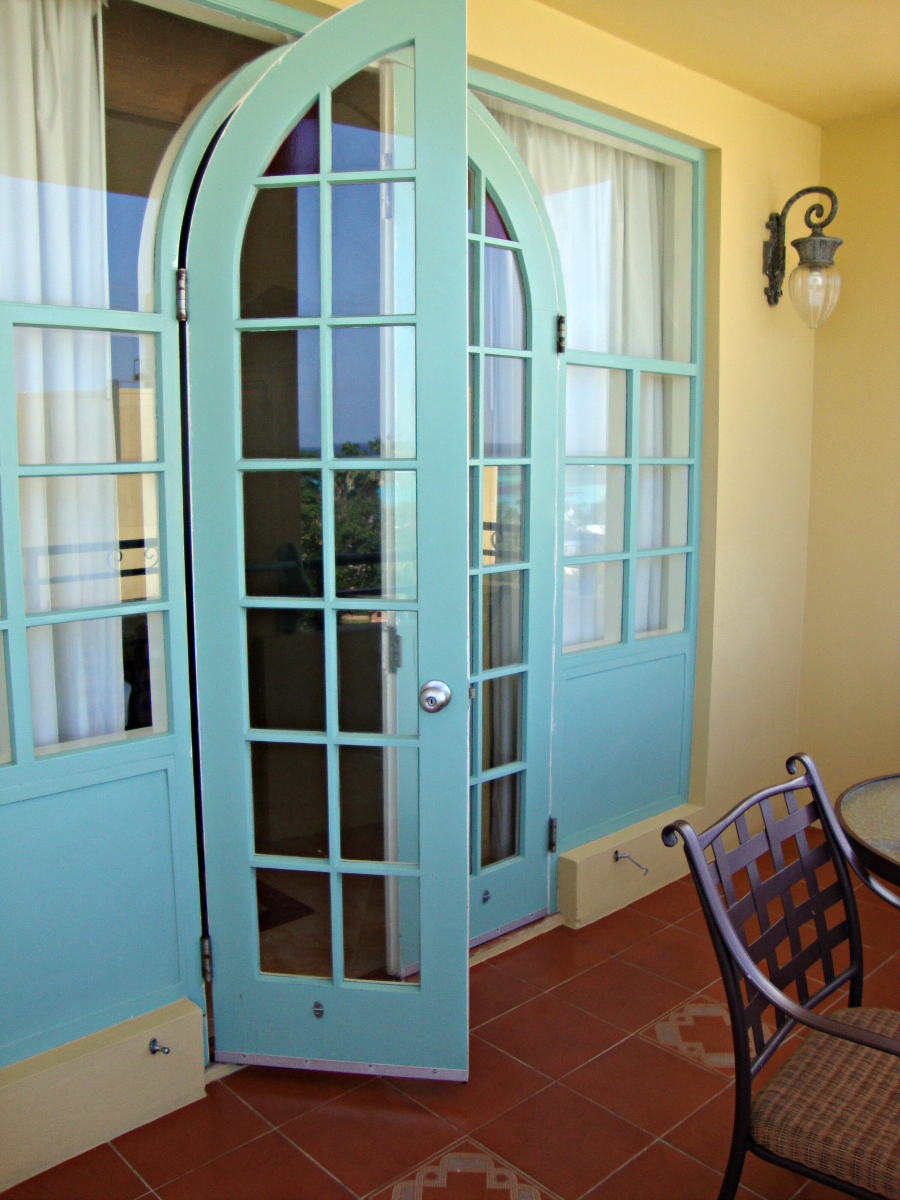 TIPS:
– The Jewel Dunn's River Falls is part of Hilton's Curio Collection, so save up your Hilton HHonors points for a free stay
– Check the daily deals sites before you book, believe it or not we actually purchased our stay at the resort through Groupon
-Ask one of the friendly staff at the water sports hut to take you to Laughing Waters via catamaran for a nice cash tip. It's very close to the resort and an amazing experience you won't soon forget!
-Take advantage of the free glass bottom boat, or upgrade to the Champagne Ski Boat Cruise for $50 USD per couple, for a romantic and relaxing sea voyage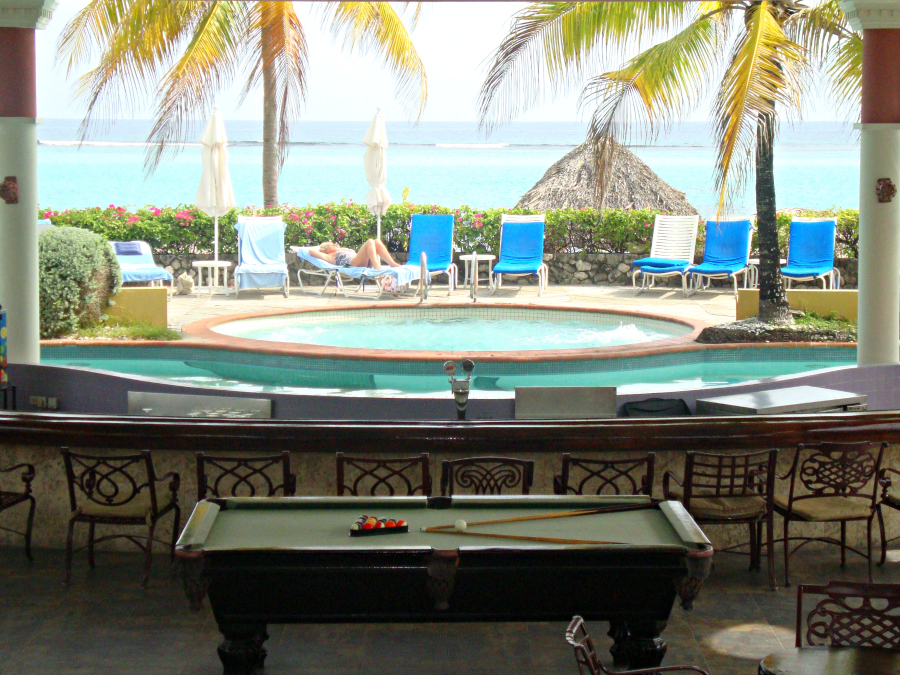 City CHEAT SHEET for Ocho Rios
Jamaica's currency is the Jamaican dollar, although you can save yourself the foreign exchange fee and pay in USD at most resorts. $1 USD is equivalent to just over $100 JMD

If dining out, it's customary to leave a tip equal to 10-15% of your bill, but remember that most all-inclusive resorts include tipping in their package price

A firm NO may be necessary when dealing with the persistent vendors and hustlers around the many city attractions, unless you are interested in the wares in which case feel free to haggle

There's no reason to rent a car in Ocho Rios, if you need a driver to get to one of the destinations on your itinerary have your resort or hotel call a taxi for you, they're reasonably priced and governed by the Union of Travelers Association

Temperatures are usually pleasant and don't vary widely in Jamaica but you risk getting caught in hurricane season if you travel in the summertime


The best months to visit may be November and December when the flight and accommodation deals are ample. Expect to pay extra for everything during peak season, January through March

The Ocho Rios office of the Jamaica Tourist Board is open on weekdays from 8:30AM-4:30PM and is located in the Ocean Villa Plaza on Main Street, Office 3, 1-876-974-2582
Little Lesson in Patois:
Greeting: Wah Gwaan – what's going on
Reply: All Fruits Ripe – everything's great
Goodbye: Likkle More
Thank You: Danks
Further Planning:
Hopefully the suggestions here get you excited about exploring Ocho Rios. For further trip planning, here are the resources I most enjoyed…
Books:
Lonely Planet Jamaica Travel Guide
This is the #1 travel guidebook for the island and it's very thorough. The book details more than just Ocho Rios in case you are looking to get out and explore other areas.
Web/Apps:
TripAdvisor Best of Ocho Rios
TripAdvisor iPhone and iPad app
So the first link is for the TripAdvisor website, which is valuable, but I actually use the TripAdvisor app on my phone for all of my travel planning. After downloading the app you can simply search by city and download all of the updated TripAdvisor information for that city. While it takes up storage space, downloads with maps and attractions are fabulous because you don't have to use your cellular data to view the information when you're abroad. The app also allows you to 'save' the specific hotels, restaurants, activities and landmarks that you are interested in for easy recall. Super helpful tool!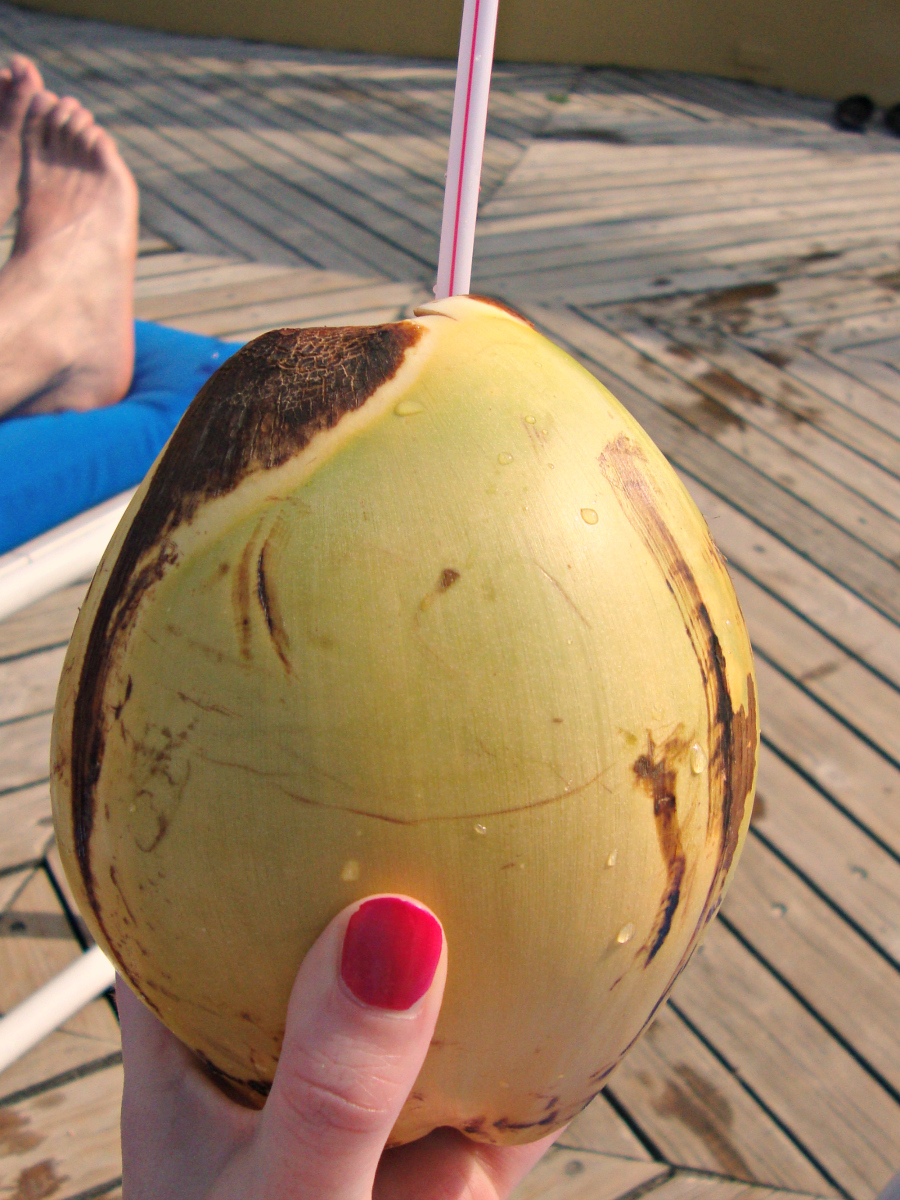 I hope this guide to Ocho Rios has you dreaming of a relaxing visit to Jamrock. Have you been to Ocho Rios, or are you getting ready to go? I'd love to hear your plans, or experiences of, Ochi. Leave a comment below or shoot me an email- Contact Me
Want to know how to get married in Ocho Rios? Read Elope to Ocho Rios, or if you want to know how I'd get married in Ocho Rios read My Wedding Day in Ocho Rios.
Ready to plan your next trip abroad?
We've got you covered with a FREE Pre-Travel Tip List, just subscribe to find out what other steps you need to take before heading out of town.