11 Steps to Plan Your Destination Elopement (INFOGRAPHIC)

Pick a destination, plan your elopement and be on your marry way…
So you want to elope abroad, but aren't sure how or where to begin? While it's easier to plan an elopement than an elaborate wedding, there are still a few decisions to make and details to work out. Check out our infographic below for the basic steps you need to take to plan your ideal destination elopement.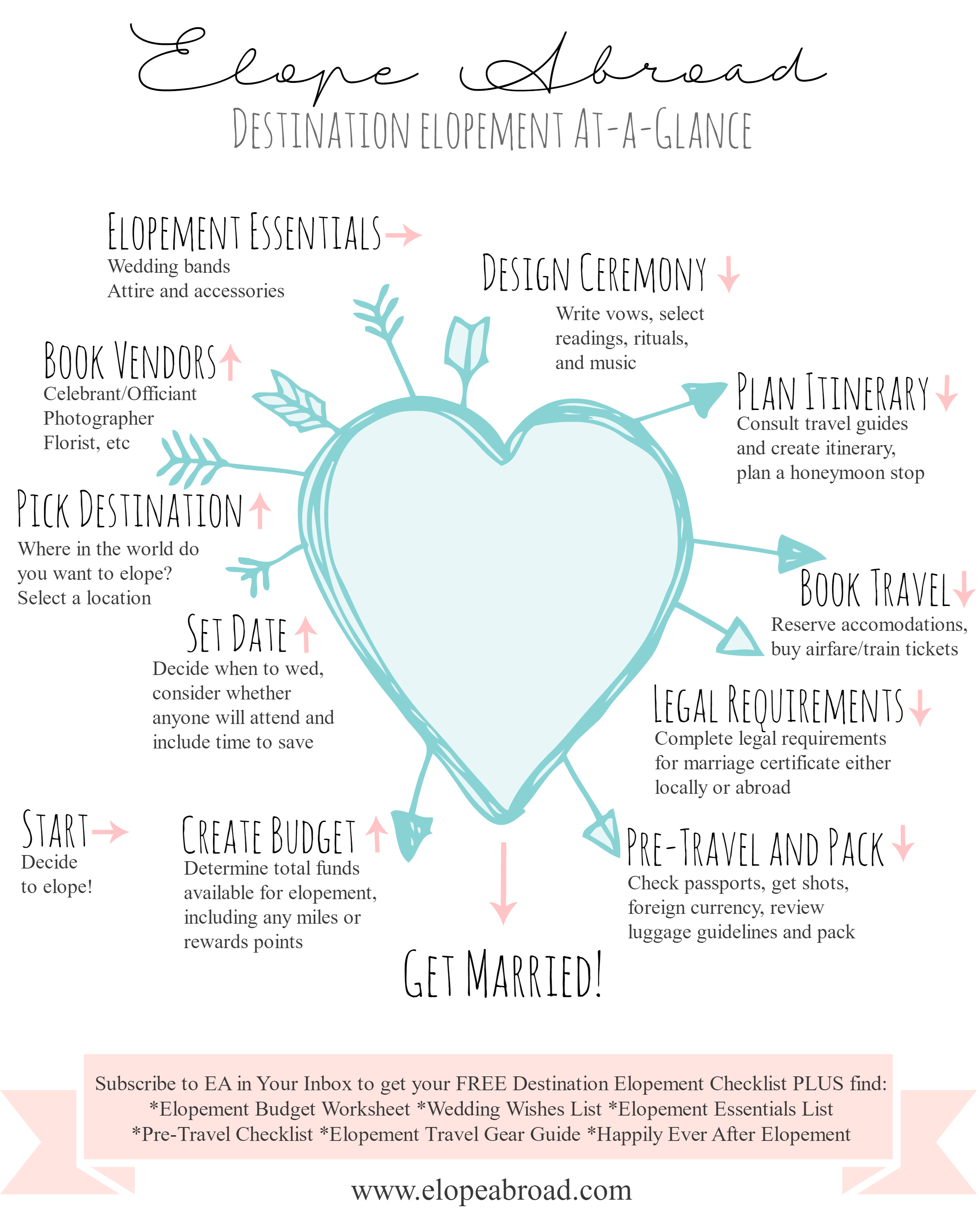 Create a budget you can live with
Set your wedding date
Choose your destination
Select and book your vendors
Get attire, rings and other elopement essentials
Design your wedding ceremony
Plan the itinerary for your trip
Make your travel arrangements
Complete legal requirements for marriage license
Take care of pre-travel tasks, get travel gear, and pack
You're ready and all set, so elope!
So that's the nitty gritty of planning a destination elopement. The best part about eloping is that the extent of the planning can be as easy or extravagant as suits you.  
Need some inspiration to plan your own destination elopement?
Check out my elopement in San Sebastian, Spain in We Eloped!
Ready to plan your destination elopement?
We've got you covered with a FREE detailed Destination Elopement Checklist, just subscribe to claim this and several other destination elopement planning tools