7 Convincing Reasons Why You Should Elope

Congratulations, you're getting married!
You're probably wondering where to begin. Maybe you've shared your news and sized your ring but you've got oh-so many other tasks and decisions ahead of you. The struggle is real. You'll be booking a venue, drafting a guest list, choosing a wedding party, selecting a caterer, picking out music, and deciding on a honeymoon…. or maybe not. Perhaps you've already started to venture down the road of 'how-to-I-do' and you're a little disenchanted with the idea of an elaborate affair. Or maybe a big wedding was never your cup of tea, the idea makes you lightheaded, you don't toe the line of tradition and you'd never dream of spending so much time and money on one day.
I eloped because my partner and I had been together forever (ok, 12 years) when we finally decided to wed. We didn't need an occasion to meet each other's families and friends because we'd already done all of that. We didn't want to exhaust our entire savings account and we didn't have any use for a registry or gifts since we'd already established our life together. We wanted to share a unique experience and an intimate moment as a couple more than we wanted an audience to witness our commitment. The honeymoon also just had more appeal than the wedding- we wanted an adventure and we wanted the freedom to do things our way. We asked ourselves what our perfect day together would look like and we did exactly that.
Elopements have risen in popularity in recent years, so much so that wedding planners and service providers have started businesses solely dedicated to eloping.  Today, eloping includes anything from a small 10 guest ceremony, to an intimate party-of-two wedding, or a spontaneous courthouse commitment. Modern elopements can also include any of the traditional wedding perks you might covet, like professional photography, a post-party with friends and family, and fancy cakes and bouquets.
This reimagined elopement is the best of both worlds; the lovechild of a traditional wedding and a rushed, hushed runaway affair. What's endured is that elopements are really all about the couple and the commitment. Often they are regarded as more sentimental, personal and passionate than over-the-top ceremonies. Forget about the pressure of planning and just enjoy your special day simply with your partner. You'll save yourself lots of money, time, and frustration.
If you are pondering a "just-for-us" wedding, here are 7 convincing reasons to ditch a big wedding and just elope…
1.    Eloping is Less Expensive- You'll Save a Pile of Money
Ok, this one seems oh-so obvious, but it bears repeating: weddings are crazy costly! Call it keeping up with the Joneses, or maybe it's the Kardashians, but couples are spending more moolah on weddings than ever before. Some reports put the price tag of a traditional soirée in the US between $25-30k on average, certainly no chump change. And what wedding is complete without a honeymoon for the happy couple; that after-party typically tacks on another $5k. Though your wedding day may indeed be your #bestdayever, for many it's also the most expensive.
Now it's a formidable task to ask mom and dad to cough up such a sum, but it can be an even taller order for couples paying their own way. As the median age of marriage continues to rise, more couples are opting not to ask their aging folks to foot the bill, but rather funding their own wedding. If you count yourself among the fortunate few who have the means (i.e. aren't burdened by student loan debt, have established careers, and have started to save something for the future), ask yourself is this really the way you want to spend your hard earned dough. Post big-fat whatever wedding, will you wish you had something else to show for the heap of cash you shelled out?
Lacking the capital to afford it all, how does a couple choose between an amazing wedding, an amazing honeymoon, and down payment on an amazing home? Money's repeatedly cited as a leading cause of turmoil in relationships, do yourself a favor and don't start your newlywed life in debt just to pay for your nuptials. Even an extravagant elopement is more affordable than a traditional wedding in essentially every cost category. Subtract from your budget the price of elaborate invitations, ceremony and reception venues, chair, table and linen rentals, flowers for decoration, catering, cake and an open bar, live band or DJ, groom and bridal party costs (from gifts to makeup and hair styling), and wedding favors, and all of the sudden you have plenty left over for your ideal elopement.
The nice part is that sans guest list, you get to pick and choose which things you want to pay for. Slave to fashion? Maybe a couture gown or bespoke suit will make you feel like king and queen for a day. Serious foodies might want to indulge on a half-day, three star Michelin dining experience. Has the travel bug bitten you, then splurge on the destination: private island paradise, French-country fantasy or Patagonia panoramas. Maybe you're a philanthropic couple; donate what you would have spent on frivolities to your favorite charity. Or if you're strapped for cash or just frugal with your funds, head to your local city hall and spend $75 to tie the knot without the fluff- certainly better than paying $75 a head for a formal reception.
We designed our dream elopement as a wedding-moon tailored for two, combining the elements of a traditional wedding that we liked with a once in a lifetime vacation. With a few family gifts and accumulated credit card points, our entire ten day elopement trip to Europe came in at the expense of an average honeymoon. Yep- we spent 80% less than the average traditional wedding and that amount included international airfare and travel between three countries, luxury accommodations, too many attractions and activities to list, spa treatments, world-class meals and an intimate wedding ceremony with an officiant and photographer.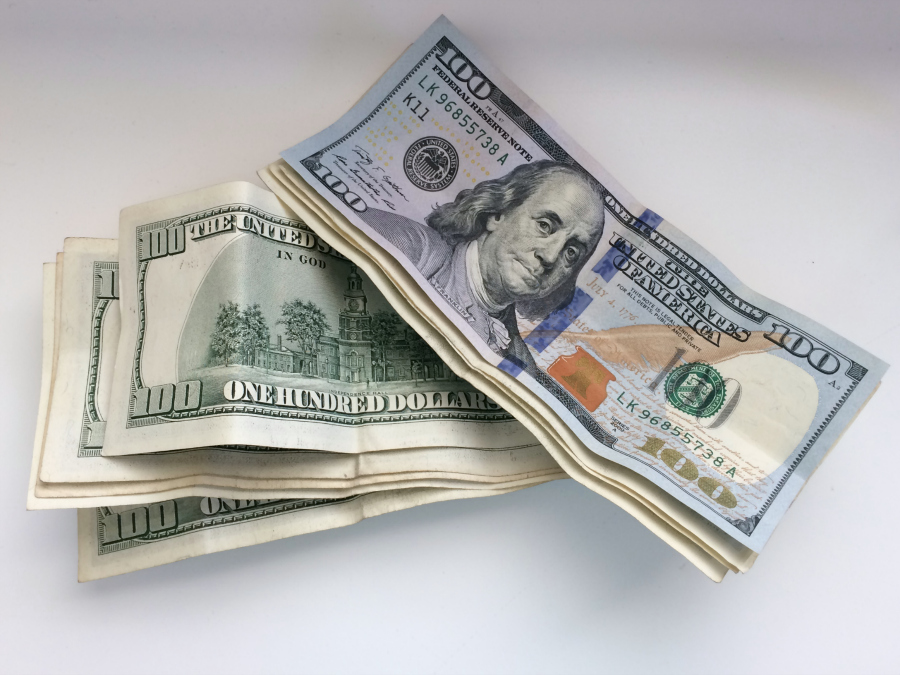 2.    You Will Preserve Your Sanity
How many times have you considered eloping, been jokingly encouraged to elope, or heard from a friend that they wished they'd just eloped? There is a reason… just sayin'. With so much pressure for your big day to be perfect, planning a wedding is stressful– no two ways about it. In fact, even planning someone else's wedding is stressful- I think I survived solely on hot wings and wheat beer for a year while helping plan my sister's event. This suffering is especially true for the people pleasers and control freaks amongst us (you know who you are). Instead of being all about you and your partner, your big day may become centered on ensuring every napkin is folded correctly or impressing and entertaining everyone you know. The term Bridezilla was coined of a common manifestation- consider the risks before you meltdown over smudged chalkboard menus.
Though at first blush it may seem that brides would be disproportionately afflicted by this experience, a recent UK study had almost a quarter of men surveyed reporting that planning their wedding was the most stressful life event they've encountered. Consider the sheer number of decisions to be made in this process: budget, location, headcount, colors, décor, attire, food, drink, and entertainment; this is not an arena for the ambivalent. A $300 billion dollar industry, the world wedding market provides more options than is healthy, ever heard of analysis paralysis? But it's not even all the choices that keep couples up at night, but rather the guests (demanding family, friends, coworkers, and classmates). Often the most stressful experiences couples face are agreeing on the guest list, creating a seating chart, and dealing with family members' unsolicited advice and requests.
Before you lose sleep, begin therapy, or order another margarita (don't judge), consider the alternative to organizing a big occasion. Yes, there are still decisions to be made when planning an elopement but the extent of the planning is totally up to you and your betrothed. It can be as uncomplicated as heading down to the courthouse and clinking glasses with your spouse at your favorite restaurant afterward or as elaborate as jetting off to an international locale for an exotic week-long celebration. With the popularity of elopements on the rise, there are also elopement packages available to offer the best of both worlds, a preplanned event without any real planning required.
Another bonus, it's pretty easy to please every guest at your wedding when there are none. Fewer opinions and obligations for your big day make it much simpler to relax and enjoy the day with your new partner. Since our wedding was more of an experience than a performance, the planning was actually part of the fun. Instead of anxiety, we went into our big day with anticipation and excitement. Take stock. If you are prone to worry and stress, keep it low key and give yourself permission to skip a big affair altogether. Ideally, you should be more excited for your wedding than for it to be over. 
3.    You Will Save a Ton of Time
If you've read any of the books, the blogs or bridal magazines you've likely come across the 12-18 month wedding planning guides. There are even some experts out there who dare say you can do it in (gasp) 9 months. That's a considerable commitment- we are talking half a master's degree, enough time to create another human being or even take a trip to Mars. The demand for our attention is increasing all the time and yet there are still the same number of hours in a week. It's been said that time is the new luxury, the new black, and the new currency. Either way, time is a big deal. In the world of wedding planning there are loads of decisions to make, services to book, roles to fill and tasks to delegate. If you're already stretched to balance your time between your job, social life, family obligations, pilates class and down time for that adult coloring book, then eloping might be a wise decision.
Does the very thought of spending your next 72 weekends arranging tastings and attending fittings make you break out in hives? Then don't. If you don't have room in your hectic schedule or don't have planning in your DNA then give yourself a break (#sorrynotsorry). Eloping requires less time, less planning, and less waiting to be married. The average length of an engagement in the US is about a year and a half and it seems no coincidence that you have to reserve your venue and book your photographer that far in advance.
Eloping provides freedom and flexibility. You could get married next week or, like I did, plan an extravagant destination elopement in a few months. Busy career, baby on the way, bored by floral arrangements and dance lessons- save yourself a year of your life and just elope.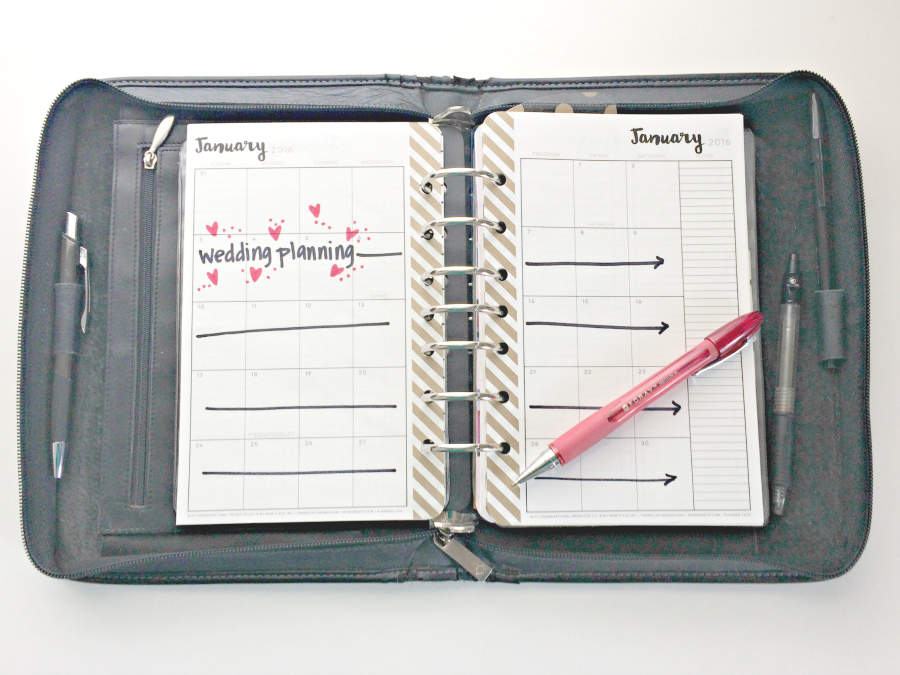 4.    You Can Do it Your Way
The the common expression is that a wedding "is your big day," so shouldn't it follow that it's all about the two of you and your wishes? It seems the moment you announce your engagement unsolicited advice comes out of the woodwork from every angle. Every second-cousin and coworker has an opinion about what you should wear, what food you should serve, and what music you should play (I get it, gluten-free and Bruno Mars). Or maybe you share your ideas in an attempt to garner support and get a resounding, "Well, at my wedding I…" or better yet "that sounds cool, but when I get married I'm going to…" It starts to get overwhelming when each guest has a special request or their own idea about how you should celebrate your day. Avoid the problem altogether and skip the guest list in favor of a small ceremony that's all about your love and nothing else.
Elopement removes the anxiety of everyone else's wishes and any preconceived notion about the ways things should be done. Imagine- no need to worry about disapproval from dad about the non-church venue, your sister loathing your wedding colors or mom insisting you wear white. When you elope you can do everything on your terms and make the experience reflective of you as a couple. It won't matter that you want to get married on your anniversary, which happens to be a Thursday, because you don't need to accommodate anyone else's schedule.
Want to get married at Comic-Con where you first met, or outside of Yankee stadium where you got in engaged? No problem, you don't need a big reception hall or much space at all for a twosome-wedding. Dream of wearing that exquisite blue Badgley-Mischka dress one more time? The only standard you have to live up to is your own. Let the wedding archetypes fall away, you're only limited by your imagination (and, ok, maybe your budget) when you plan an elopement.
Now there may be those who criticize your decision to elope as selfish, or people who believe that a wedding isn't for the couple, but for the family. My philosophy? If there were ever an occasion to be selfish, it's your big day. There are plenty of other family centered celebrations, vacations, holidays, and opportunities to bring the people you love together. You owe it to yourself and your partner to make your union about you. If ultimately that means a big traditional event, fine. If it means an intimate elopement, that's also fine. Give yourself permission to do it your way, with any luck you're only doing it once.
5.    You Can Go Anywhere
The world is your oyster when you decide to elope. Without the constraints of accommodating guests and the prohibitive price of an elaborate service and reception, your options expand enormously. Dream of getting married on a Polynesian island? Maybe you'd like to say I-do on a mountaintop in the Swiss Alps? In the city of lights… and love? It's a heck of a lot easier to afford the ceremony of your dreams when you aren't paying for your extended family to eat steak and jam to DJ Pauly D.
Can you think of a better way to kick off your new lifelong commitment than with a trip somewhere you've never been and enjoying bonding adventure shared only between you? Perhaps the French Riviera, the Gold Coast of Australia or the tropical islands of Fiji? Or maybe you'd like to revisit a place that's special to the two of you? Did you fall in love or get engaged on your Jamaican vacation? Hop a plane to Ocho Rios for a ceremony in the sand, some Red Stripe beer and epic photos at Dunn's River Falls. If you've been practicing your Italian, head to Rome where you can exchange vows in front of the Trevi Fountain and enjoy some of the best wines in the world. Instead of a destination wedding in Mexico– where guests may expect to be invited — hop a plane to a city you've always dreamt of visiting and return as a married couple.
And here's a bonus for your bank account: your international elopement doubles as a honeymoon! My faraway elopement entailed waking up in Europe's Basque Country, a morning of his and hers spa treatments, a long lunch overlooking the ocean, a simple ceremony on the terrace of our suite and a seven course meal at a Michelin star restaurant. At a close second, we'd have said our vows with our feet in the sand, released a wedding wish lantern into the sky and dined in a treehouse in Koh Samui. The possibilities are endless, and at the end of the ceremony it's the memories and the marriage that are most important– why not start your journey with a trip made for two?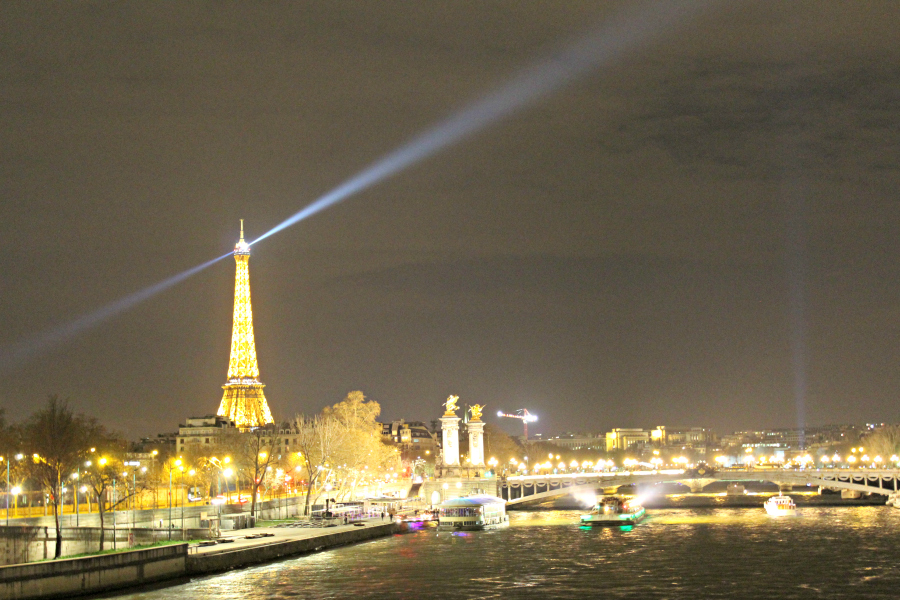 6.    You'll Enjoy an Intimate Experience
Are you a relatively private person? Do you refrain from sharing your personal business or feel awkward when you're the center of attention? Does the prospect of sharing your innermost feelings about your spouse in front an audience leave you a little light headed? If the idea of being on display for the most intimate moment of your life sounds traumatizing, you are not alone. It can be hard to share a special moment with your significant other when 100 people are watching. For introverted or shy people, there's not enough Valium on earth to survive such a gauche performance.
Great news- you don't actually have to walk down the aisle to wed, you can tie the knot in a way that you feel calm and comfortable. When you elope, it's just you, your partner and an officiant (and maybe a photographer and a witness), it doesn't get much more intimate than that. Even if you decide to invite a few guests to your ceremony, they'll be the friends or family who are most important to you (this is a VIP only event). Eloping gives you the opportunity to concentrate on the commitment you're making to one another instead of putting on a show.
When it's just the two of you, you can say any vows that ring true to you and be completely authentic. You can also be as sappy or silly as you want; you might recount a personal story or incorporate an inside joke that only your beloved can appreciate. For all that we give away and share of ourselves these days, I love that only my spouse and I have those cherished memories of the promises we made to one another when we wed.
Eloping also affords some privacy for the emotional and expressive types- I fall into this category for sure. I tend to cry at happy moments, movies, memories, you name it… it's not usually the most pretty cry either. Since our elopement only involved us, our officiant and our photographer, our ceremony was relaxed and I was able to take a moment (or two) to compose myself when I wanted to. The intimate nature of an elopement allows you to set your own pace and to pause if you need a minute- or a tissue. Eloping leads to a very private, intimate moment between two people that is untouched by the cares and the crowd of a big wedding.
7.    You Can Spend Your Wedding Day Together (and remember it)
What better way to spend your wedding day than creating memories with your spouse-to-be. Couples don't always get to enjoy their own wedding day because there are so many distractions and duties. The day is often described as blur and you barely see your partner beforehand. Newlyweds commonly complain that they can't remember significant elements of their event due to wedding day chaos. With so many demands for your attention it can be easy to get pulled an a thousand directions during your celebration.
Usually you'll spend the day apart, primping and preparing with friends or family. After the ceremony, you're too busy receiving your guests and going through the motions of toasts, cake cutting, and bouquet throwing. Many couples don't even devour the pricey dinners they picked out due to the constant barrage of congratulations and conversations. By the end of the evening you may be left feeling overwhelmed and exhausted. Some surveys say that a quarter to half of couples are too tired or inebriated to even enjoy wedding night sex. Why let that fancy-shmancy lingerie you shopped for go to waste?
Slowing down to savor the moment and be present is a non-issue with an elopement. It's a piece of cake to greet every single guest at your wedding when there aren't any. You're not annoyed by the expensive dinners left unfinished, your maid of honor being MIA or the cocktail that was spilled on your gown. Rather than worrying about your visitors, vendors and logistics, why not do something special with your significant other on your wedding day. Imagine, the trip of a lifetime beginning with your perfect, private ceremony, followed by many long, leisurely days in your personal paradise (whether that's Bali or Barcelona). Spend your wedding day strolling the Champs-Élysées in Paris, hiking through the El Yunque Rain Forest in Puerto Rico, or skinny dipping in the warm waters of a private Polynesian beach. Magical memories like these shared only by you will last a lifetime.
Our wedding day began in Basque Country, with an unhurried breakfast at the beautiful Maria Cristina Hotel in San Sebastian, Spain. We later enjoyed luxurious his and hers spa treatments at La Perla, followed by a long lunch overlooking La Concha beach. Our ceremony, on the terrace of our suite, was informal but impassioned. We commenced our celebration with an extended dinner at a world renowned restaurant in old town. The day was extraordinarily romantic, relaxed, and I remember every detail vividly.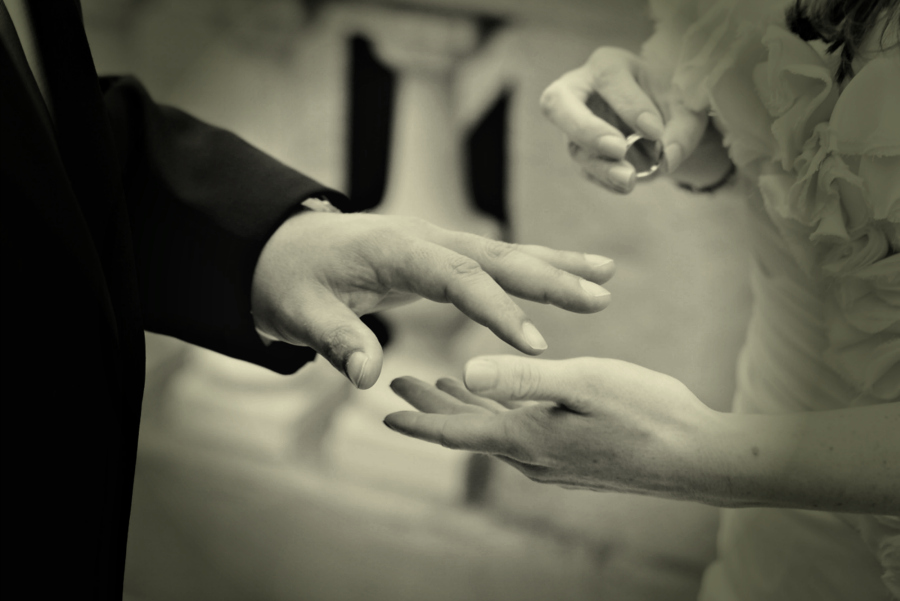 Final thoughts: You Do You
In my own experience, eloping was an easy decision and everything I wanted– no stress and an amazing adventure. We have wonderful memories, fabulous photos and zero regrets, BUT eloping isn't for everyone. If you've dreamt of sashaying into a glitzy ballroom to make a grand entrance as Mr. and Mrs. since you were knee high to a garter, an elopement wedding may not be a realistic option for you.
I can definitely appreciate that for many people a big, traditional ceremony is extremely important: a rite of passage, an aspiration or even an expectation. If you have been fantasizing about a fairytale first dance in front of a captivated crowd, or being primped and fussed over by a slew of bridesmaids, then my all means don't fight it. If you think you may regret eloping, don't. Whether for religious reasons, for family and friends or to fulfill a childhood dream, I'd never begrudge anyone their perfect big day. An elopement is absolutely ideal for some couples and out-of-the-question for others. Weddings are not one size fits all, the essential element of your big day is that it feels true to you.
So when it comes time to plan your perfect I-dos have an honest conversation with your partner, make a pros and cons list, consider your options and follow your bliss. Of all the convincing reasons to ditch a big wedding and just elope, without contest the single most important reason is because you want to!
Have you decided to elope? I'd love to hear the reasons why you chose an elopement wedding- leave a comment below or send me an email
Check out the We Eloped! page for more info on my elopement in Spain
Ready to Elope Abroad?
We've got you covered with a FREE detailed Destination Elopement Checklist, just subscribe to claim this and several other destination elopement planning tools