San Sebastian Travel Guide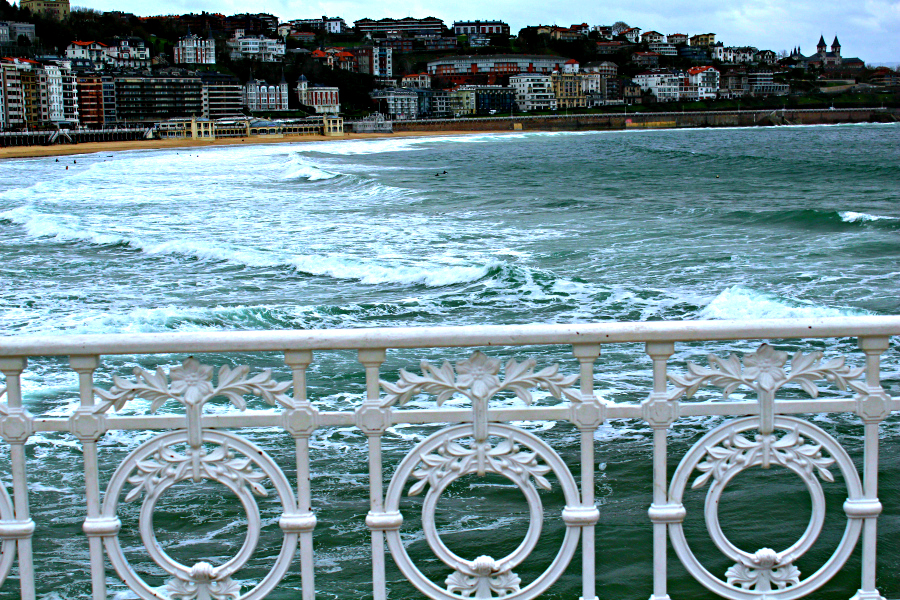 Chic city scene? Check. Sparkling shoreline? Yep. World renowned cuisine? Foodies unite! San Sebastian has a little of everything and a lot to offer to even the most discerning traveler. Here are a few of my favorite sites and bites not to be missed during your stay. 
Must SEE and DO
1. La Concha Beach and Boardwalk
Considered one of Europe's best city beaches

1 mile of shimmering white sand for sunning and swimming

2 miles of promenade with iconic white balustrade for strolling

Great views of Santa Clara island and the bay

Sunshades available to rent by the day or week

Life guards onsite for swimming and water sports

Area reserved for surfing, kayaking, and windsurfing

Contemporary changing facilities with showers, toilets and lockers for a small fee
TIPS:
– Watch out when the tide rolls in and it's windy! Waves have been known to crash into the promenade and you could end up soaking wet if you're not paying attention
-Don't miss the adorable, art nouveau carousel on the boardwalk, welcoming as many travelers as tikes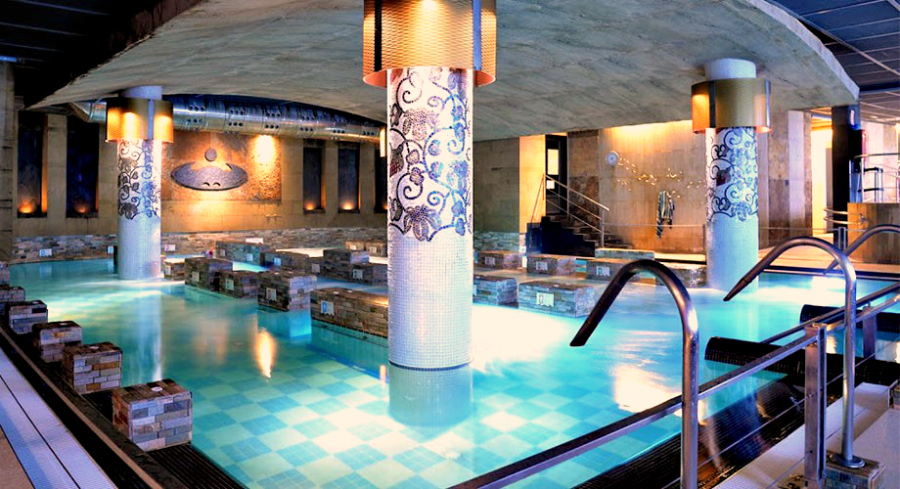 2. La Perla: Centro Talaso-Sport
Famous spa situated right on the seashore in the middle of La Concha

Formerly frequented by the queen and other royalty

Boasts a sauna, a steam room, a chilly plunge pool, two treatment floors, three thalassotherapy pools, and countless jacuzzi jets

The hydrotherapy and relaxation pools are the most popular, overlooking the bay on the first floor. 2 hour session costs €27
The "Essence of Basque Country" relaxation program includes a Txotx Bath with apple extract, a Sea and Surf Massage, Concha de Oro Cinema Wrap with gold particles and an anti-stress craniofacial massage and a signature pintxo to top off your treatment. 1.5 hours costs €100
TIPS:
– While certainly not cheap, the treatments are still a steal compared to equivalent U.S. spas. La Perla is a popular retreat year round so do yourself a favor and book your treatments ahead of time online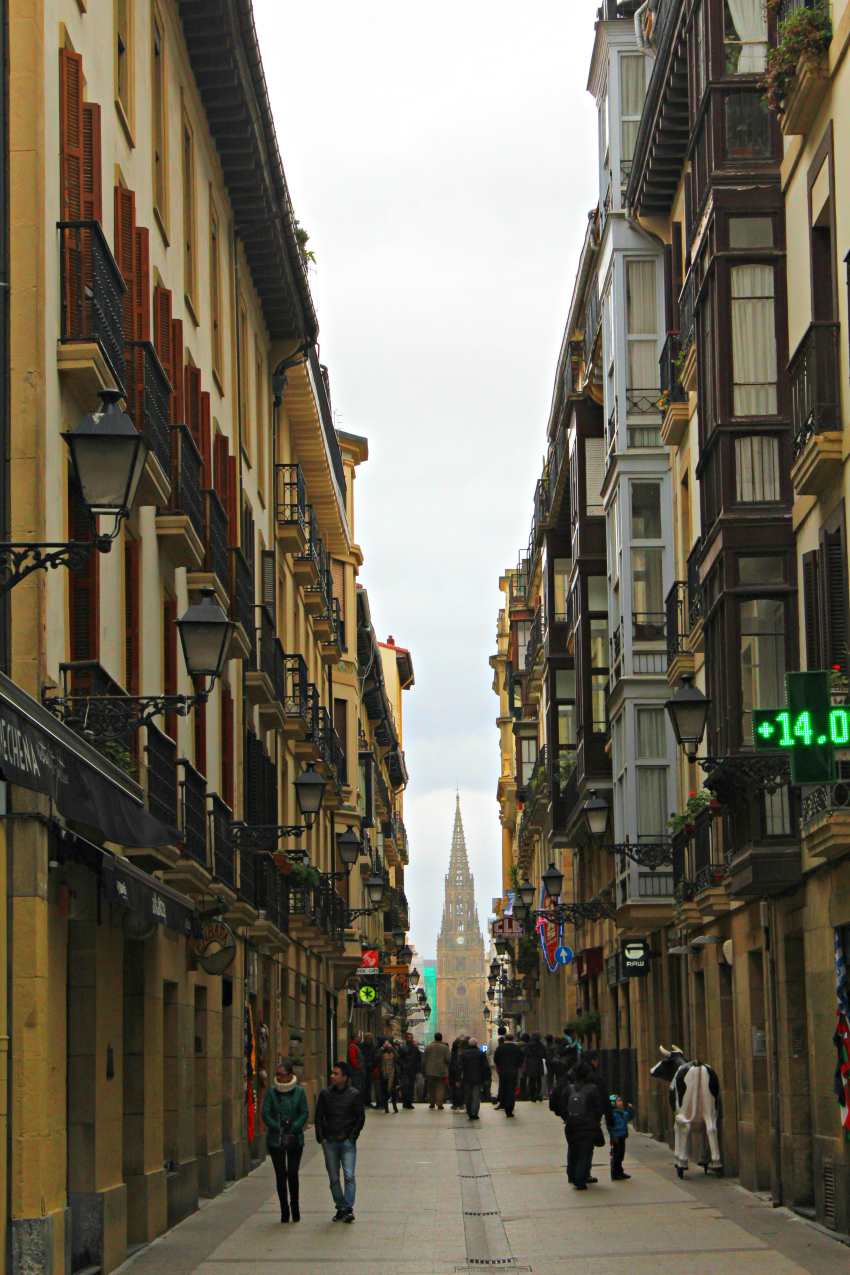 3. Parte Vieja (Old Town) and Basilica of Saint Mary of Coro (Church)
This pedestrian only area of town is the most visited in San Sebastian

Best experienced at a leisurely pace and with an empty stomach

Old town Donostia is famous for having the highest concentration of bars per square mile in the world

Refreshments are plentiful in the form of pints and pintxos, the regional equivalent of tapas

Check out Plaza de la Constitución, a former bullfighting arena turned social-square with cafes and shops

One of the most photographed spots in the city is the Basilica of Santa Maria, a Spanish baroque style church built in 1774, directly across town from the Church of San Vicente
TIPS:
-Constitution Square is also the site of many of the city's biggest celebrations and cultural events so check the San Sebastian festivals calendar online or at the tourist office to see what's going on while you're in town
-If you are looking to shop for a souvenir check out Enbata, on Kale Nagusia, a boutique with French-Basque linens and nautical themed gifts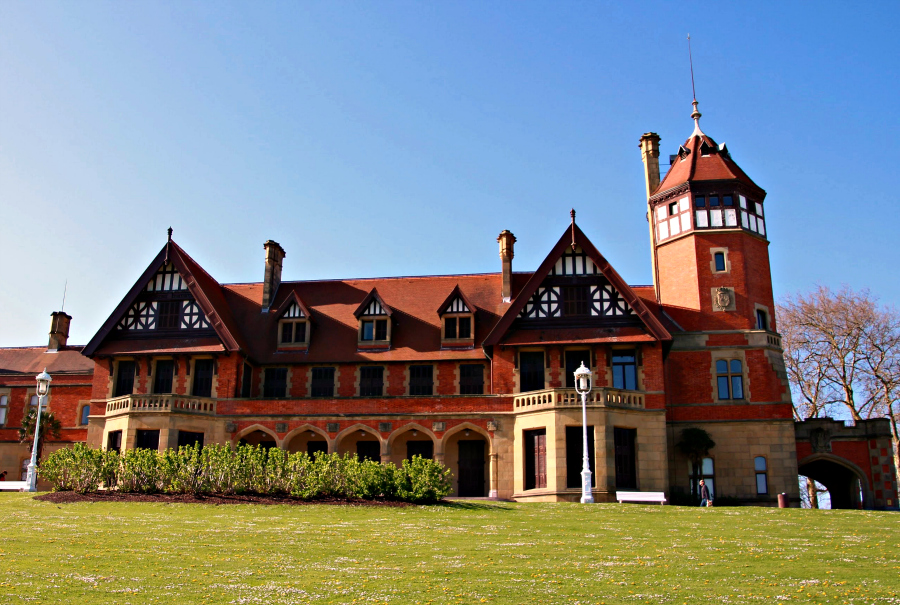 4. Miramar Palace and Comb of the Winds
The Palace is an English Tudor country house built for the Regent Queen Maria Cristina

The interior of the palace is not often open to the public but the surrounding park and manicured gardens are

A great spot for a picnic or a stroll with spectacular city and ocean views

Also on this side of town, Comb of the Winds is amazing art installation affixed on the edge of the bay

These open air sculptures weigh in at over ten tons a piece
TIPS:
– Don't miss the blow holes in the rocks below Comb of the Winds, gusts of air are forced up as the waves crash into the cliff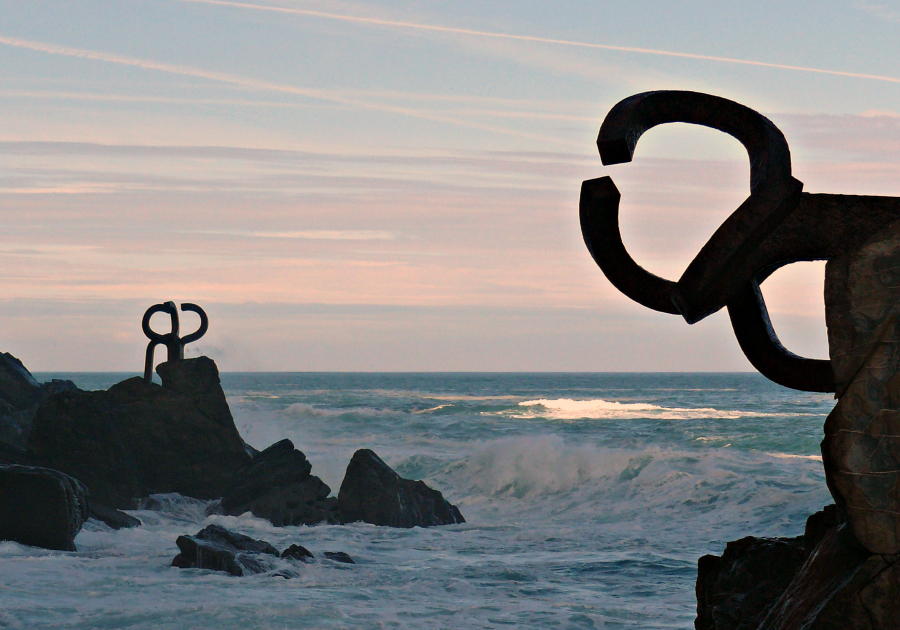 5. Monte Igueldo and Amusement Park
This hilltop is a steep 184 meters above sea level on the west side of the city, just beyond Playa de Ondarreta beach

The lookout tower on the summit provides a birds eye view of the scenic coastline and city

You can walk to the top, but the easiest way up is via the funicular railway for €3

Parque de Atracciones is situated at the peak with a roller coaster, bumper cars, log ride, water slide and classic carnival games
TIPS:
– Don't plan this activity for an early morning unless you're ready for a hike, the Monte Igueldo funicular departs every 15 minutes daily but doesn't usually get started until 11:00 am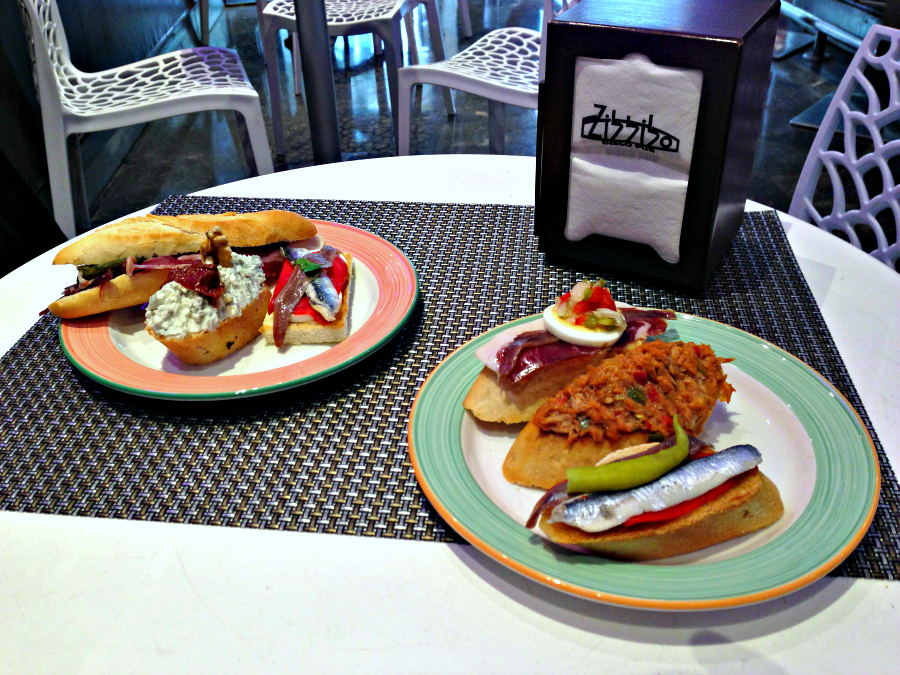 Must EAT and DRINK
1. Pintxos, pintxos, pintxos
These Basque small-plates are legendary in San Sebastian, dozens of varieties cover the counter of every bar in town

Txiquiteo is the local word for bar hopping to try out an array of canapés and small sandwiches at different establishments

Pintxos typically range from €1-4 each, so substitute dinner for an evening of amazing appetizers

It's customary to serve yourself from the platters at the bar but you'll have to ask for any hot pintxos (usually listed on a chalk board or sign) which are often kept behind the counter

When it's time to pay your tab, a server will count the toothpicks on your plate or ask how many you've had

Different tours offer pintxos crawls to get a sampling of the best the city has to offer and you can even take pintxos cooking classes
TIPS:
-For the best bites in town, hit locally frequented Ganbara Bar, Bar Goiz-Argi, or La Cuchara de San Telmo. These haunts are typically packed to the gills by 9:00 pm, so get in early if you want to beat the rush
-On Thursday evenings, the bars in old town host a pintxo-pote happy hour that lasts until midnight. For only €1 you'll get a small drink and a pintxo from the pintxo-pote list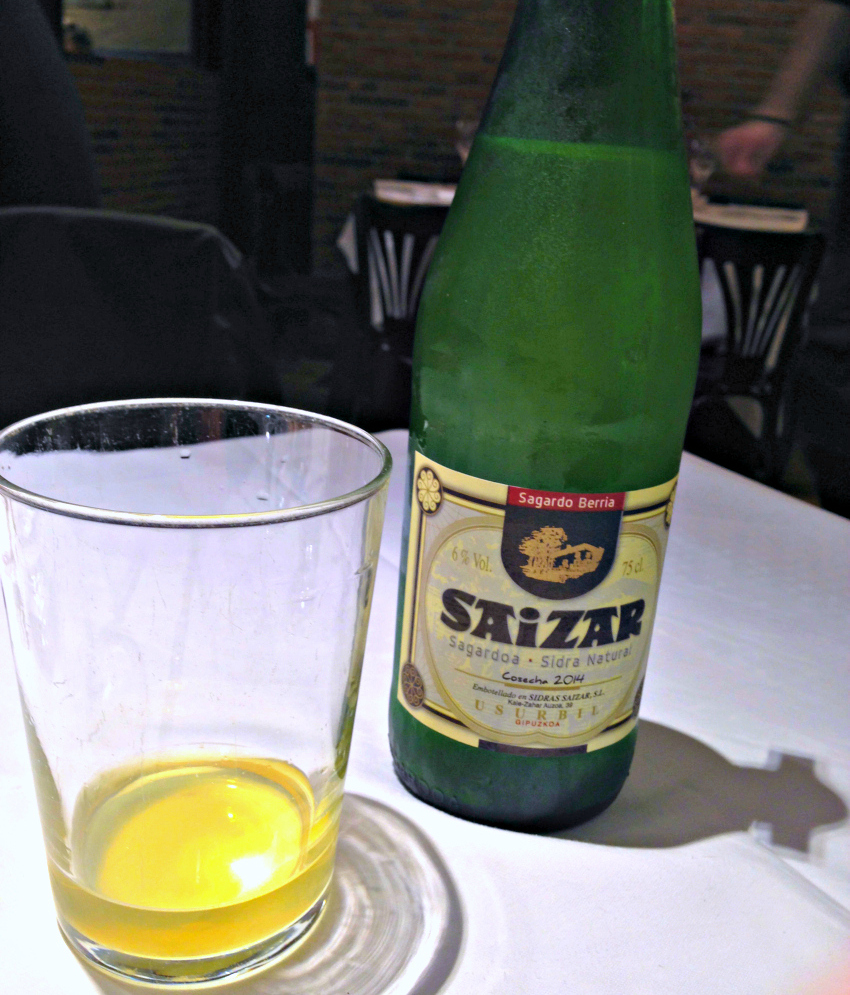 2. Wine and Cider
While in San Sebastian try a glass of txakoli with your seafood, the region's sparkling white wine

To improve aeration, this bubbly drink is often poured dramatically high above your glass

Another quintessential San Sebastian drink is sidra, an apple flavored alcoholic cider, served from giant wooden barrels

Local cider Houses, or sagardotegi, are typically found in old farmhouses and offer tastings and tours
TIPS:
-The cider houses are typically only open during cider season, late January through May. Petritegi, located about 15 minutes outside of San Sebastian, stays open year-round if you are visiting off season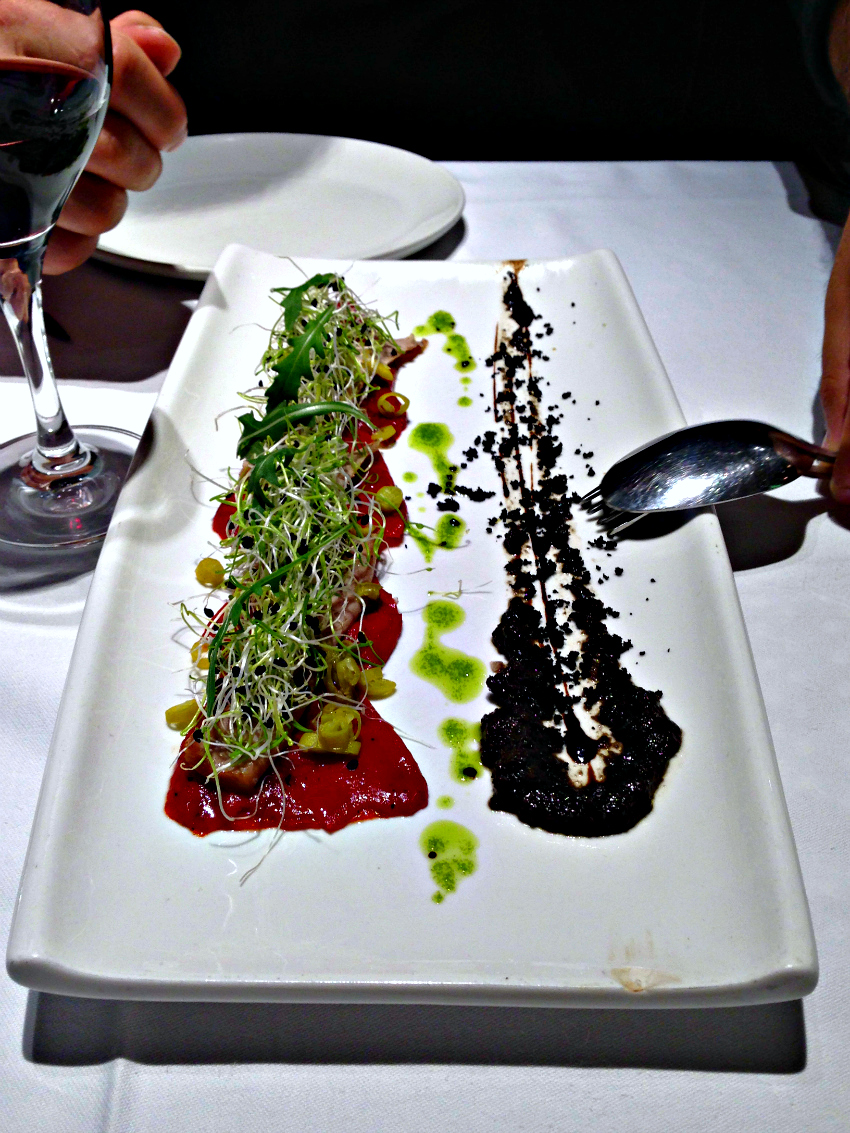 3. Michelin Meals
No trip to this culinary capital would be complete without indulging in at least one Michelin star meal

Michelin stars are a symbol of fine dining and assigned on a scale of 1-3 to only the top restaurants in the world by anonymous restaurant reviewers

San Sebastian currently boasts 16 Michelin stars, the most highly concentrated collection behind Kyoto, Japan

9 restaurants in Donostia are listed in the current Michelin Guide: Alameda, Akelare, Arzak, Elkano, Kokotxa, Martín Berasategui, Mirador de Ulía, Mugaritz, and Zuberoa.

The best way to experience these restaurants is to try the tasting menu or "menu de gustacion"

All are pretty spendy but there is a range in prices. Kokotxa was a little more affordable with 9 courses for around €88, whereas Arzak will set you back about €200 per person
TIPS:
– Almost all of these restaurants are closed on Mondays and Tuesdays, and many are also closed for at least one month of the year for staff to go on holiday so check their hours online
-Because of their worldwide fame, many of the Michelin star restaurants book reservations for dinner several months in advance. Do some research on where you want to go and make a reservation online in advance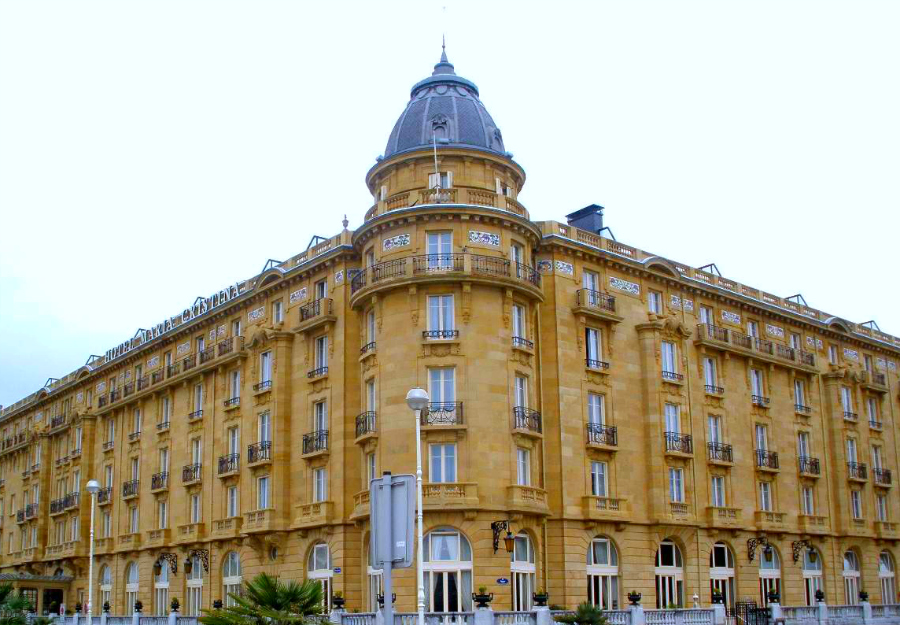 Must STAY
If you want to live in the lap of luxury while visiting the land of indulgence, it doesn't get any better than the 5-Star Maria Cristina Hotel

This is the top-rated hotel in the city year after year, but it is a splurge with double rooms starting at around €200, depending on availability and season

The hotel is ideally located, only a quick walk to old town, the Church of San Vicente and La Concha beach

Stunningly appointed, it was originally built in 1912 for King Alfonso XIII and underwent a $25 million dollar renovation in 2012

The Hotel Maria Cristina attracts celebrities from around the world each fall for San Sebastian's International Film Festival
TIPS:
-Book the luxury romance package to add champagne, a fresh bouquet of flowers, and breakfast in bed for two to your stay
– Even if you can't fit this accommodation into your budget, it's worth a stop to admire the grand architecture, the gilded lobby and the San Sebastian Gourmet Food Shop inside (named one of the world's best)
-If you're looking for a midday pick-me-up, consider afternoon tea at the highly polished DRY bar. Here tea is served with a variety of tiny tarts, sandwiches and a glass of champagne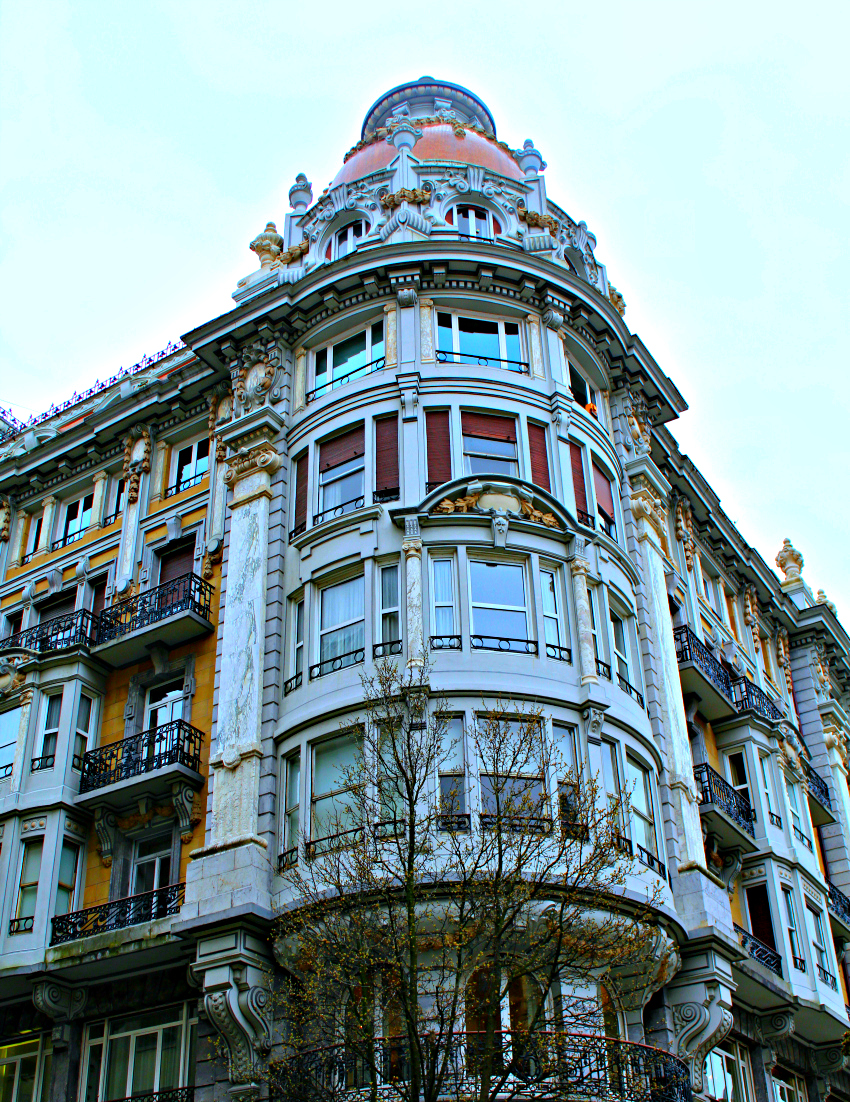 City CHEAT SHEET
Many attractions, tours and restaurants are closed on Mondays and Tuesdays so plan accordingly. Check the hours for the sites you wish to see online when planning your itinerary

You can purchase a San Sebastian Card from the tourist office onsite or online. It entitles you to free or reduced admission at many attractions and free citywide transport. You can select a card for three days at €8, or five days at €16

Walking is a rewarding and refreshing way to explore most of San Sebastian, so comfortable footwear is a must

There are bicycle lanes all around downtown San Sebastian, in the summer bicycles can be rented and returned in many locations

Rain is quite common in San Sebastian, especially in spring, so be sure to pack a rain jacket and appropriate attire

Tipping is not compulsory here but if you're inclined, a gesture of 5 to 10 per cent is generous for an exceptional experience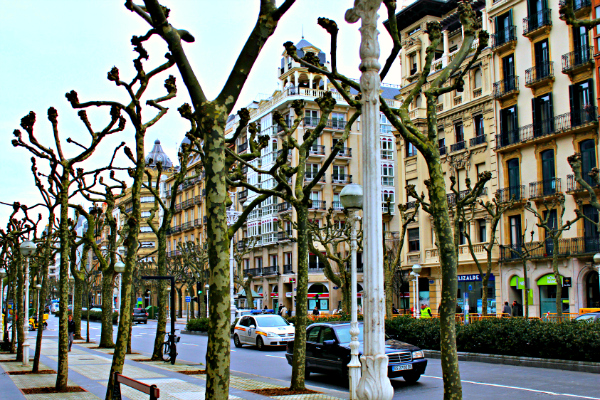 Little Lesson in Basque (Euskera):
Greeting: Kaixo- hello, Agur- goodbye
Please: Mesedez
Thank You: Eskerrik Asko
Cheers: Topa!
Further Planning:
Hopefully the suggestions here get you excited about the offerings of San Sebastian. For further trip planning, here are the resources I most enjoyed…
Videos:
Rick Steves' Europe. Basque Country
Like most of the planning resources I tend toward, this one is free! He tours more than just San Sebastian in this episode, but it gives a great overview of the food and the region. 25 min
Books:
Lonely Planet Pocket Bilbao & San Sebastian Travel Guide
This one is small enough to toss in your purse and has just the highlights of the area. It doesn't go into great depth on the history or culture but it's easy to take with you on your trip to plan your city stops.
Web/Apps:
TripAdvisor Best of San Sebastian
TripAdvisor iPhone and iPad app
So the first link is for the TripAdvisor website, which is valuable, but I actually use the TripAdvisor app on my phone for all of my travel planning. After downloading the app you can simply search by city and download all of the updated TripAdvisor information for that city. While it takes up storage space, downloads with maps and attractions are fabulous because you don't have to use your cellular data to view the information when you're abroad. The app also allows you to 'save' the specific hotels, restaurants, activities and landmarks that you are interested in for easy recall. Super helpful tool!
Well I hope this guide to San Sebastian, Spain has inspired you, or informed your travel planning.
Have you been to San Sebastian, or are you getting ready to go? I'd love to hear your hopes for, or experiences of, Spain's culinary capital! Leave a comment below or contact me
Want to know how to get married in chic San Sebastian?
Read Elope to San Sebastian here, or if you want to know what my elopement in San Sebastian was like, read My Wedding Day in San Sebastian
Ready to plan your trip to San Sebastian?
Get your FREE Pre-Travel Checklist by subscribing to EA in Your Inbox