Elope to San Sebastian

San Sebastian
Location- Spain, Europe
Feature- City, Beach Legal Ease- Symbolic
Ambiance and Essence:
Enchanting, sophisticated, upscale, indulgent, elegant and exclusive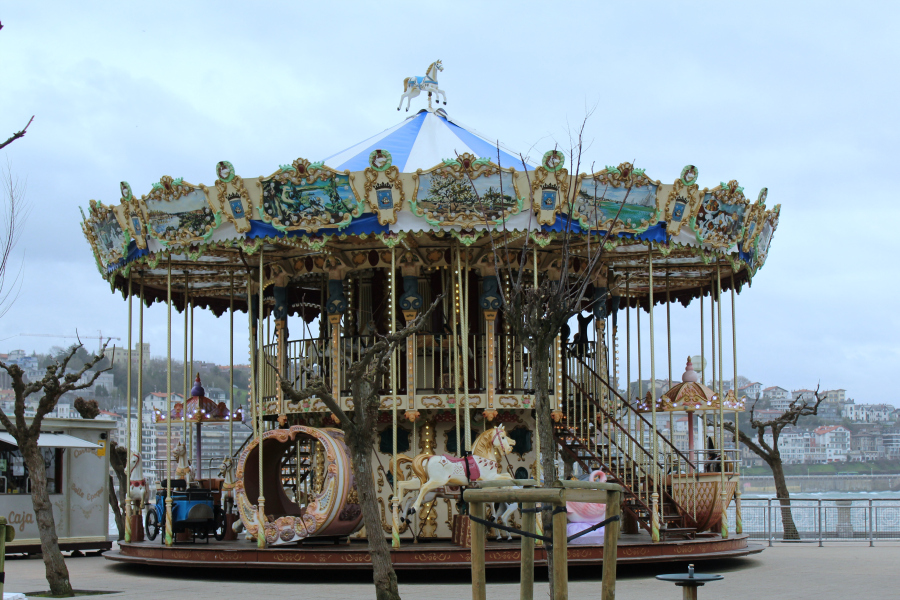 Why San Sebastian:
If you're dreaming of elopement that is elegant, opulent, and even epicurean; San Sebastian is an ideal destination. Donastia, as it is known in Basque, is an enchanting city situated on the northern most coast of Spain in the Bay of Biscay, a mere 12 miles from the French border. Known for its sparkling turquoise coastline, world renowned gastronomy, and an attractive art nouveau old town; the city earned a designation as a European Capital of Culture for 2016. Once an exclusive seaside spa retreat for royalty, San Sebastian is now one of the most celebrated holiday destinations. The city deservedly enjoys its reputation as the 'Pearl' of Northern of Spain and it's an absolutely dreamy setting for an elopement.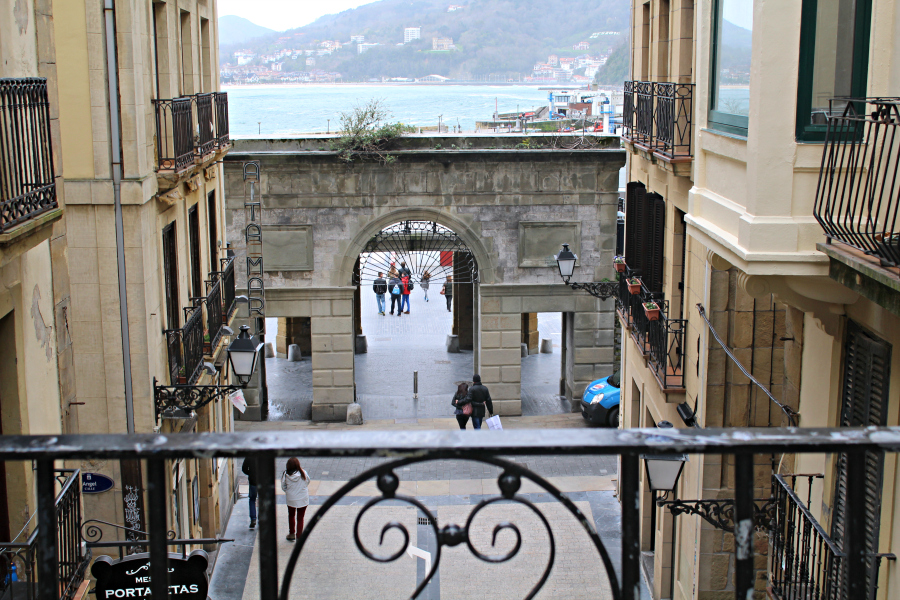 San Sebastian was made fashionable in the nineteenth century when Queen Maria Cristina established her royal holiday residence here, and aristocracy declared the city a summer hotspot of Europe. San Sebastian's glamorous history lives on, from the famed La Perla spa on La Concha beach, in operation for over a century, to the ornate white railing on the shore promenade, now an icon of the city. San Sebastian has also been rolling out the red carpet for the likes of Elizabeth Taylor, Audrey Hepburn, Meryl Streep, and Brad Pitt for over 50 years at its International Film Festival every September.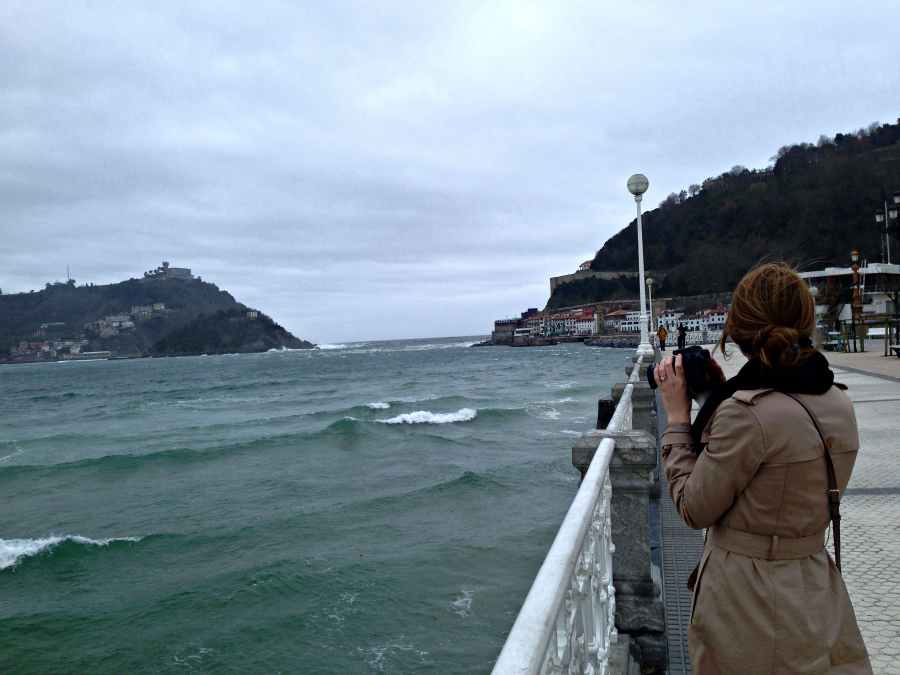 Yet seasoned travelers and foodies agree that the city's biggest draw is its gourmet food. San Sebastian is renowned for its world-class restaurants and the region's most mouth-watering small bites. The city boasts 16 Michelin stars (more per capita than anywhere in the world outside of Kyoto, Japan), making it a culinary mecca. What better way to end your wedding day than to enjoy the many courses of a decadent dinner at a three star Michelin restaurant? The exquisite fare need not cost you an arm and a leg though, just head to one of the many bars in Old Town where you'll find a countertop covered with pinxtos- a Basque version of Spain's tasty tapas. If your heart is set on a chic and unique elopement with crème de la crème cuisine, premier panoramas, pristine beaches, San Sebastian just might be your spot! If Donastia is already calling your name, read the full Travel Guide to San Sebastian.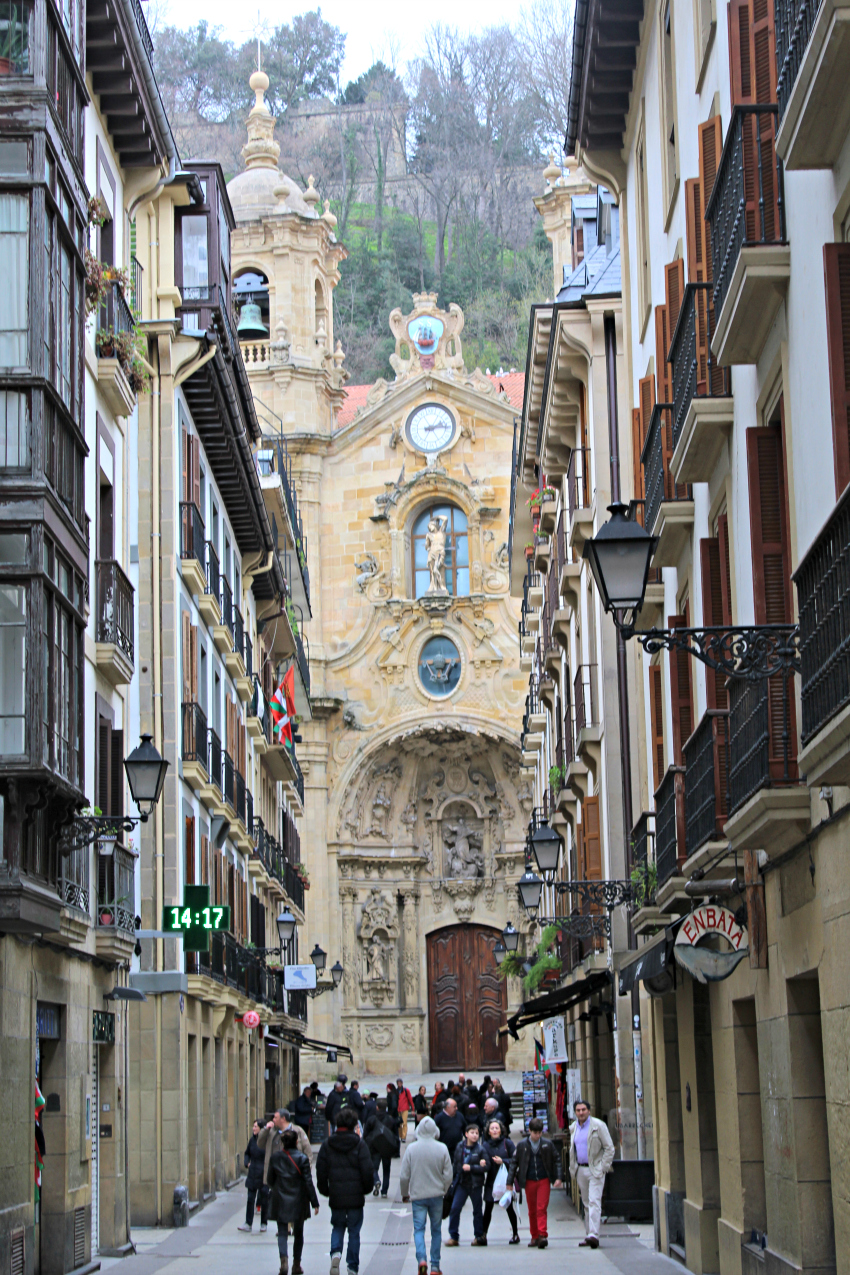 Get Married in San Sebastian:  Symbolic
LEGAL WEDDING:
It's next to impossible to be legally married in Spain if you are a non-national, and the chances are even slimmer if you're not Catholic. Although technically Spanish law appears to allow foreigners to marry, the requirements and interpretation of the law varies and overwhelmingly, in practice it's necessary for one party to be a legal resident or citizen of Spain. If you're bound and determined, try contacting the Civil Registry in San Sebastian, or enlist a seasoned wedding planner, but be prepared for a long uphill battle. For the average Joe (or Jo), we'll file this one under symbolic. All hope is not lost, you can still have a celebrant perform your ceremony in San Sebastian and sort out your paperwork at home.
SYMBOLIC WEDDING:
As a foreigner, the simplest way to wed here is to complete your legal paperwork in your place of residence and arrange for a symbolic ceremony or a wedding blessing. Due to the constraints around legal weddings in Spain, most wedding planners and officiants are familiar with performing symbolic ceremonies. A symbolic ceremony allows you the flexibility to hold your ceremony in any location you wish and in your native language but it will not be considered legally binding, so you will need obtain a legal marriage license locally.
SAME SEX WEDDING:
Same sex weddings have been legally performed and recognized in Spain since 2005. However, the restrictions regarding non-nationals or residents obtaining marriage licenses in Spain still applies. So while there's no shortage of inclusive wedding planners and vendors, you're ceremony will be a symbolic one wherein you file your legal paperwork at home.  
PLEASE NOTE: Marriage license requirements frequently change. The information above is intended as guidance only and should not be regarded as legal counsel. You are encouraged to verify all processes and procedures with the embassy for the country in which you plan to marry before making any wedding or travel plans.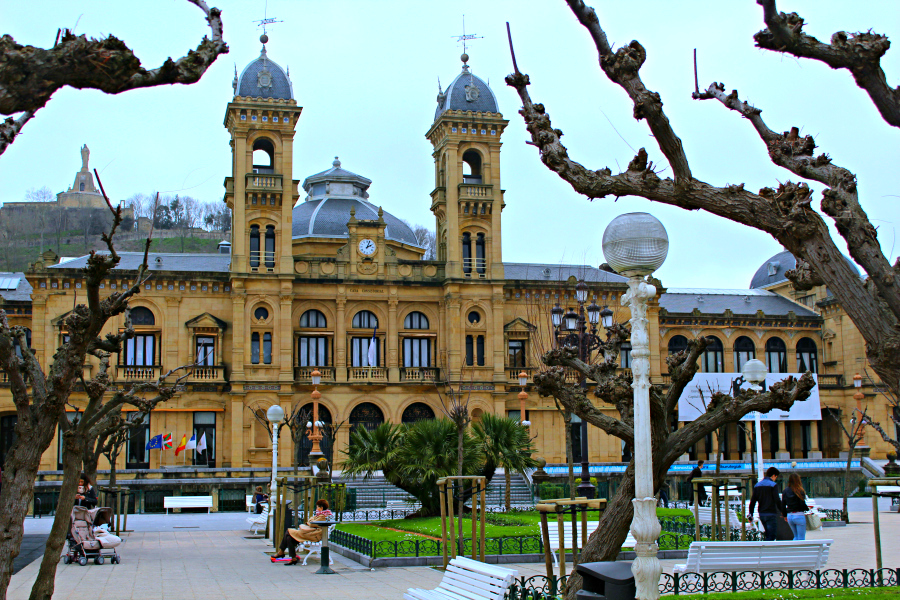 When I Eloped to San Sebastian
On my wedding day I…
Slept in late and enjoyed the first-rate brunch buffet at the Hotel Maria Cristina
Wandered down the promenade along the beach to the world famous La Perla Spa

Washed away any stress with his and hers body scrubs, seawater therapy baths and massages

Strolled upstairs to lunch at a La Perla ocean view table for two, fresh seafood and wine
Returned to my well appointed suite at the Hotel Maria Cristina to have my makeup done

Wore a short but chic, Spanish inspired Melissa Sweet dress and an art deco pave bracelet

Carried an understated bouquet of fragrant cream gardenias and blush roses

Listened to the stylings of the Beatles by way of classical guitarist Christopher Dunn

Said I do on the terrace of our suite overlooking the crashing waves of the Urumea river

Toasted with a classic French champagne (we were mere miles from the French border), Topa!

Took photos on the boardwalk of La Concha Beach, on the charming carousel, at the 

Queen's Palace, and at Comb of the Winds

Dined on Michelin Star contemporary cuisine in the heart of old town at Kokotxa Restaurante
Want more wedding details?
Read the full post- My Wedding in San Sebastian
Follow my San Sebastian Elopement board on Pinterest for even more destination inspiration
Did you elope to San Sebastian, or are you planning to elope to San Sebastian? I would love to hear about your wedding day! Let me know your plans in the comments below or Contact Me via email
If you are planning a trip to San Sebastian, check out my San Sebastian Travel Guide
Ready to plan your elopement abroad?
We've got you covered with a FREE detailed Destination Elopement Checklist, just subscribe to claim this and several other destination elopement planning tools.