Passport News You Need to Know Now

Renew or Apply for Your Passports Pronto!
You aren't going anywhere abroad without a valid passport and it's taking longer than expected to process applications this year, so you'll need some lead time before you head out of town. Thanks to the ten year anniversary of the Western Hemisphere Initiative, a requirement that U.S. travelers present a passport for travel to the Caribbean, Canada and Mexico, a record number of passports are up for renewal in the next 18 months. The State Department anticipates issuing over 1 million more passports than they did in 2015. The upswing applications is already causing delays, and renewal processing is taking anywhere from two to four weeks longer than it did last year. First time passport applications often take even longer than renewals due to added security measures.  
To be on the safe side, anticipate a 6-8 week window for a passport renewal. If you can't spare the recommended time for renewal before jet setting, you can get expedited processing with a timeframe closer to 3 weeks but it'll cost you an additional $60 per passport. If you've never had a passport, the application process is fairly straightforward, albeit lengthy. While most renewals can be handled online, for new applications you must apply in person at a designated Passport Acceptance Facility, like a post office, clerk of court, or other designated municipal office. Requirements are detailed in full on the U.S. Passports and International Travel page of the U.S. Department of State website. In the U.S. a new passport has a $110 price tag plus the cost of a passport photo. For new applications, air on the side of caution and give yourself a two month cushion before planning to travel.
Double Check Your Passport Expiration if EU Bound
If you already have passports, now is also the time to make sure that they don't expire within 7 months of your trip end date. A number of European countries won't accept passports within six months of the expiration. This means that you can be denied travel to or from these countries even with a valid passport in your possession (and yes, you may actually need to return home after that honeymoon is over). For example, if your passport expires this year on October 31, and you were hoping to spend 3 weeks on the French Riviera in May you might be S.O.L. sans renewal because you'll have less than the 6-month validity period remaining.
If you are Europe bound, check out the 26 countries included in the Schengen Agreement to review the requirements for your destination (France really is on the list). Remember to factor in the lead time discussed above to receive your passport after submitting your renewal application. It's worth noting that these are not new requirements and they're not observed ion every case but enforcement has stepped up in recent years and really, why risk any avoidable travel frustration?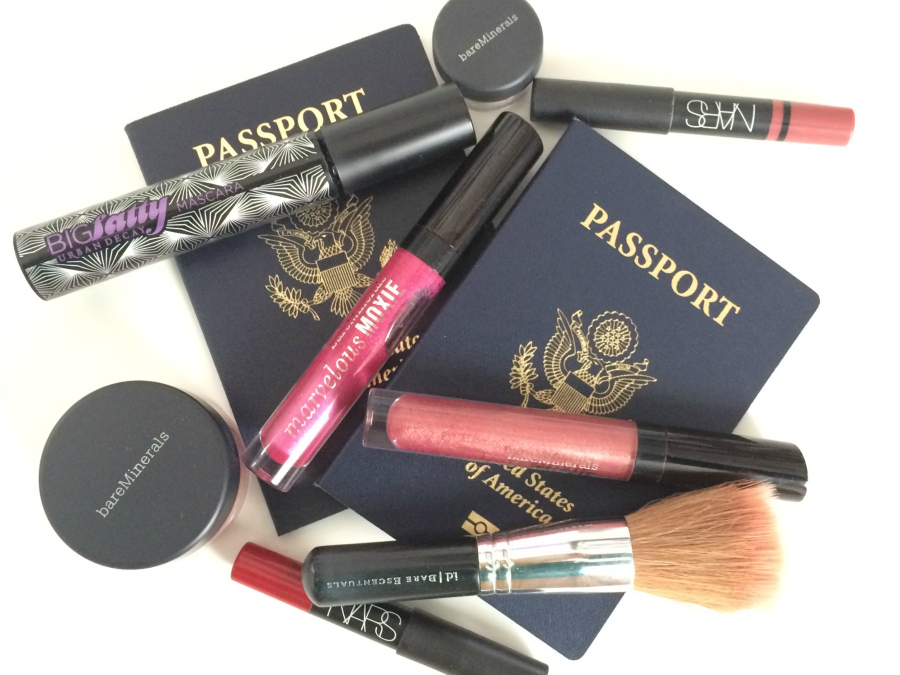 In Other News… U.S. Passports Are Getting a Makeover
Beginning in July of 2016 the U.S. will rollout passports that include enhanced machine readable chip technology to reduce misuse and fraud. The chip will contain travelers' biometric data and corresponding security features and it will be embedded on the information page of your passport. Chip technology in passports is nothing new, all U.S. passports issued since August 2007 already have embedded RFID chips that store key data and travelers' photos. 
With the growing threat of identity theft, some travelers hope to protect their personal information by using an RFID shielding passport cover or sleeve. The jury is still out on how effective these products are, but if it gives you peace of mind it may be worth it.
In addition to chip updates, the 2016 passport redesign will include fewer passport pages. While current U.S. passports contain up to 52 stamp approved pages, as of July 2016 that number will be reduced to 28.
So there you have it- the skinny on passports for 2016. I'll end by adding that my own experience with this wasn't near the headache or heartache that's being predicted. My dad recently applied for a new passport (his last having expired several years ago), and he received it in the mail about 4 weeks later. Still, with the summer travel season around the corner and folks starting to plan and pack, I don't think I'd push my luck. 
Bottom line: Rather than risk delay, renew or apply sooner rather than later if you're pondering a trip oversees this year. 
Have you run into issues with the passport backlog this year? Leave me a comment below or shoot me an email about your experience!
Ready to plan your next trip abroad?
We've got you covered with a FREE Pre-Travel Tip List, just subscribe to find out what other steps you need to take before heading out of town.